Starting to plan a wedding can be stressful and overwhelming, especially when it comes to the hundreds of locations you could choose from for your dream ceremony. But do not fear, Bridebook is here!
We've compiled a list of 20 of the most beautiful places to get married in the UK, so you can get inspired to find your perfect venue. You can also use Bridebook.co.uk's wedding venue search to aid you in your planning.
Among panoramic backdrops and unflawed Norfolk countryside lies the magnificent Hunters Hall. The secluded farm setting of this rustic Victorian themed wedding location offers two gorgeous barns in which you and your other half can tie the knot – surrounded by wooden beams and red brick no less. Lush!
If you're one of the many couples who want to do things on the DL (but without slacking on style!) The Old Vicarage is the perfect intimate wedding reception venue. Bring up to 60 of your closest friends and family members to witness your marriage in this classy boutique venue – and there's a glorious garden too!
This striking Grade II listed venue dates back 450 years – and once you step inside, you'll fall in love! Think rustic blank canvas with luxury facilities, topped off by stunning grounds and you'll find that Godwick Great Hall & Barn is one of the most romantic places to get married.
A beautifully timeless place to tie the knot is The Grand Hotel, where you can choose from three luxurious suites in which to play out your day. Expect sea views and a stunning North Eastern coastline at this venue – perhaps you'd like some photos on the beach too?!
Among pretty meadows and formal gardens sits Hales Hall & The Great Barn in all it's medieval glory. From thatched roof to loophole windows, the Tudor barn is arguably one of the most magical places to tie the knot in the UK, oozing character from every inch of its structure.
The 18th Century grounds that house Iscoyd Park make this countryside wedding location a true rural gem. As an exclusive-use and totally bespoke venue, you have the place to yourselves for up to three days, so you can really make yourself at home.
If you fancy the warm feel of a country wedding, take a look at more UK country wedding venues!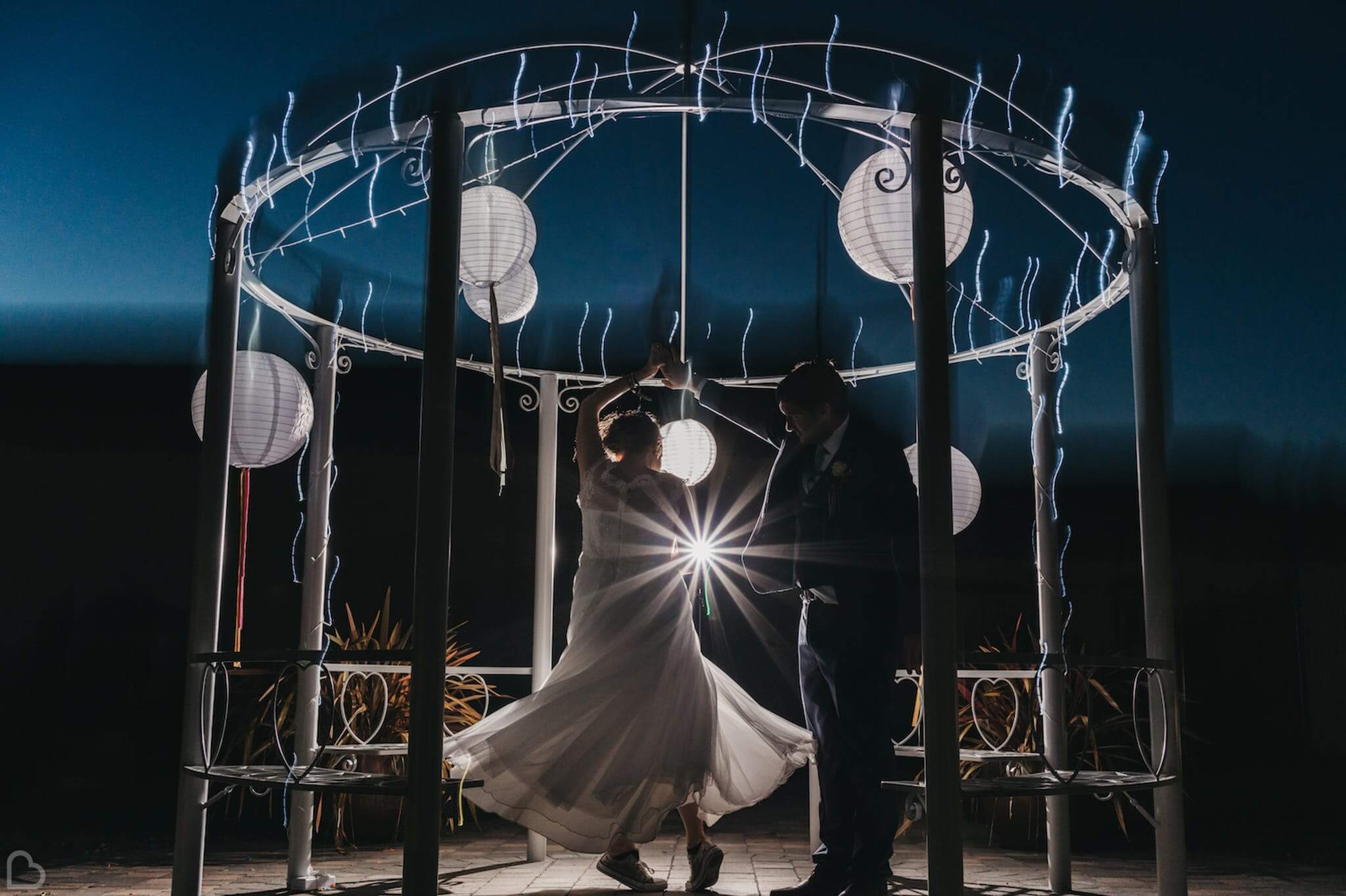 It seems to us that Norfolk is one of the most outstanding areas to get married in the UK – and this next venue definitely doesn't disappoint. This former orchard land is now home to Applewood Hall, a divine outdoor wedding ceremony space with charming contemporary facilities to carry your celebrations through the day.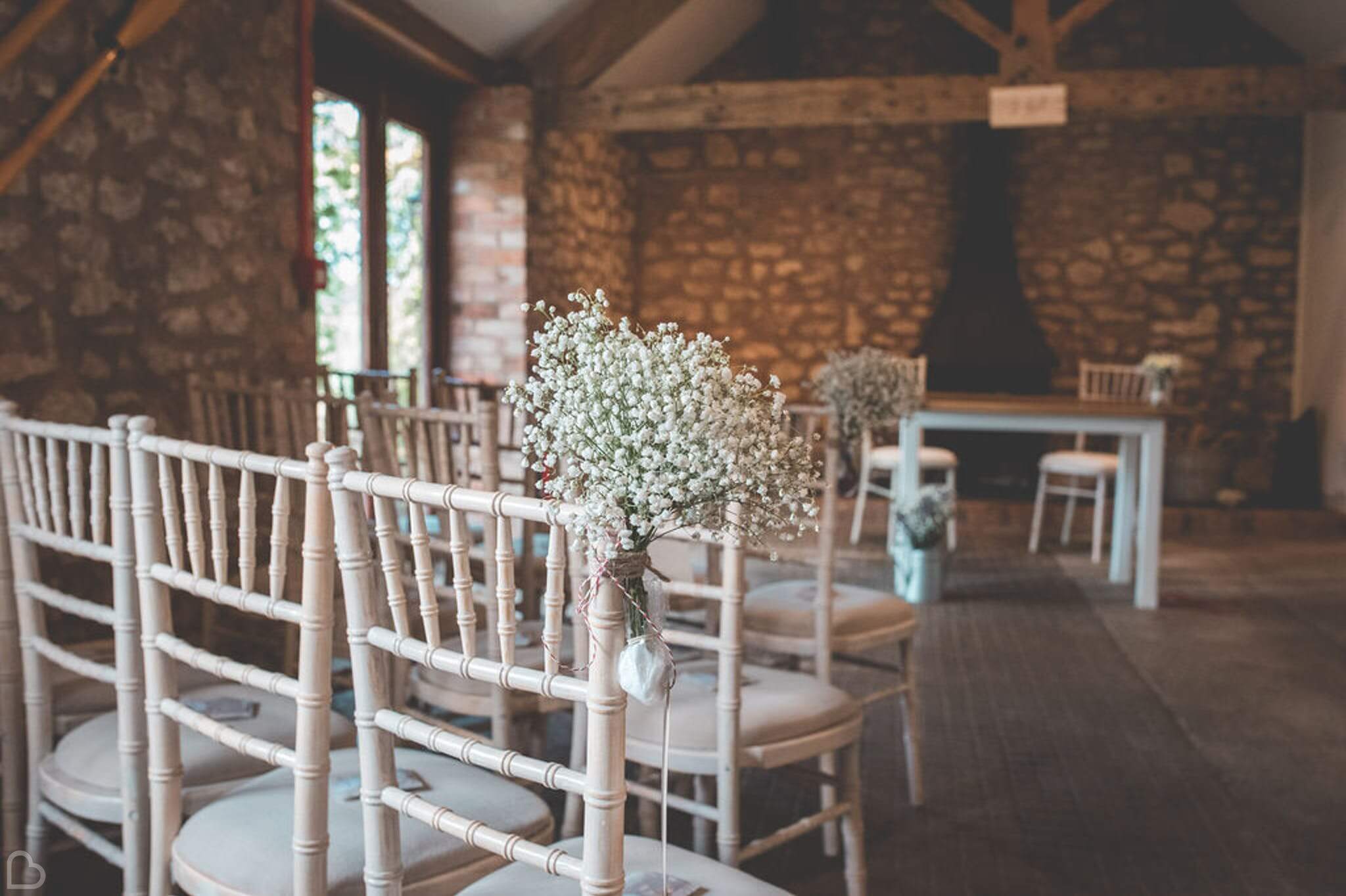 Award-winning barn venue Quantock Lakes is a waterside haven where exposed brick and beams bring charm, and the luxury accommodation brings comfort. Possibly one of our favourite barn wedding ceremony venues! And if you fancy a few more, don't miss these beautiful barn wedding venues.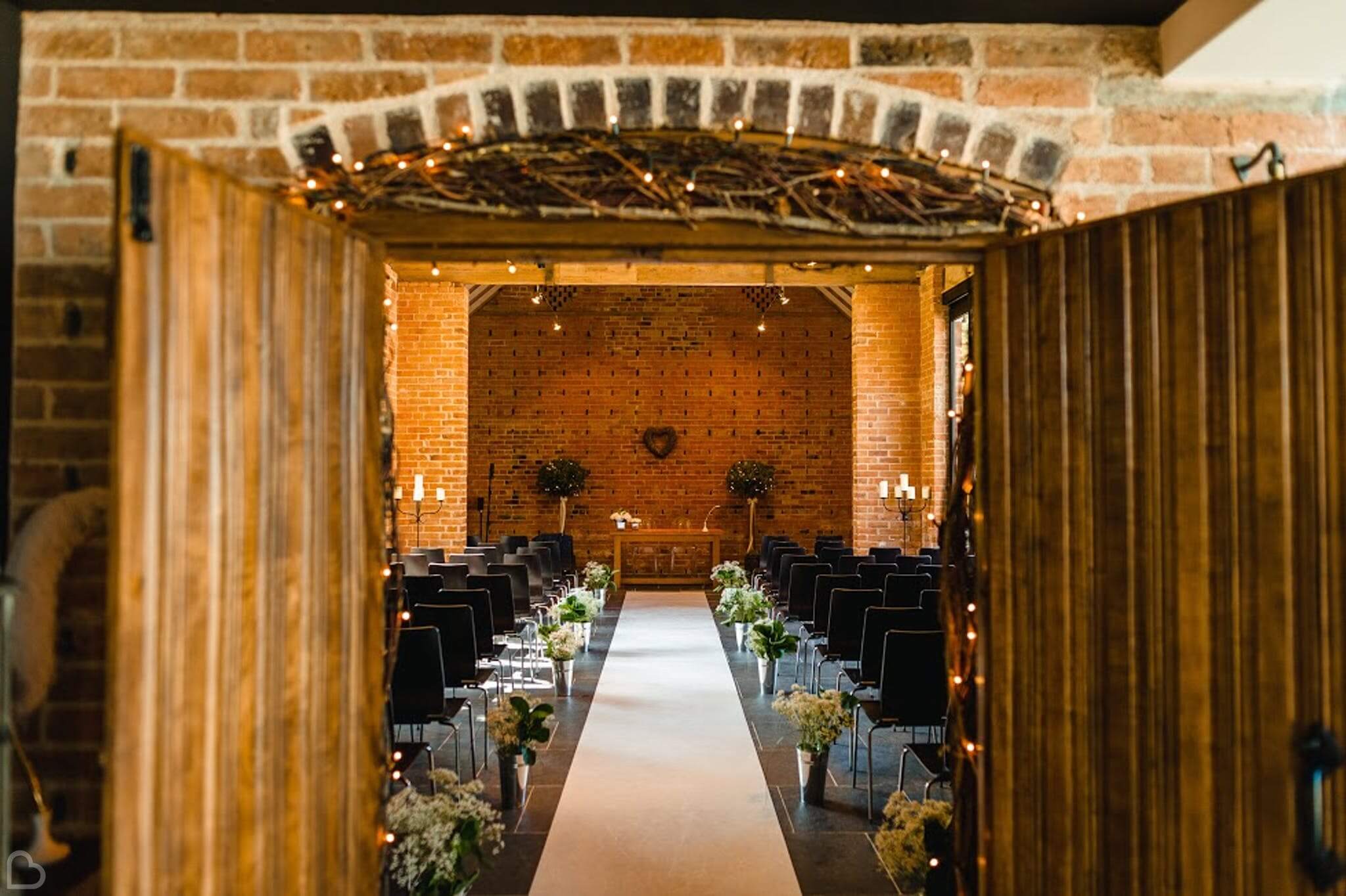 A gorgeous 'eco' place to get married is Redhouse Barn, where you will find locally sourced foods and environmentally friendly technology. Aside from this, you'll find a stunning red brick ceremony area and a marvellous contemporary barn with light wood and pastel tones – you can thank us later!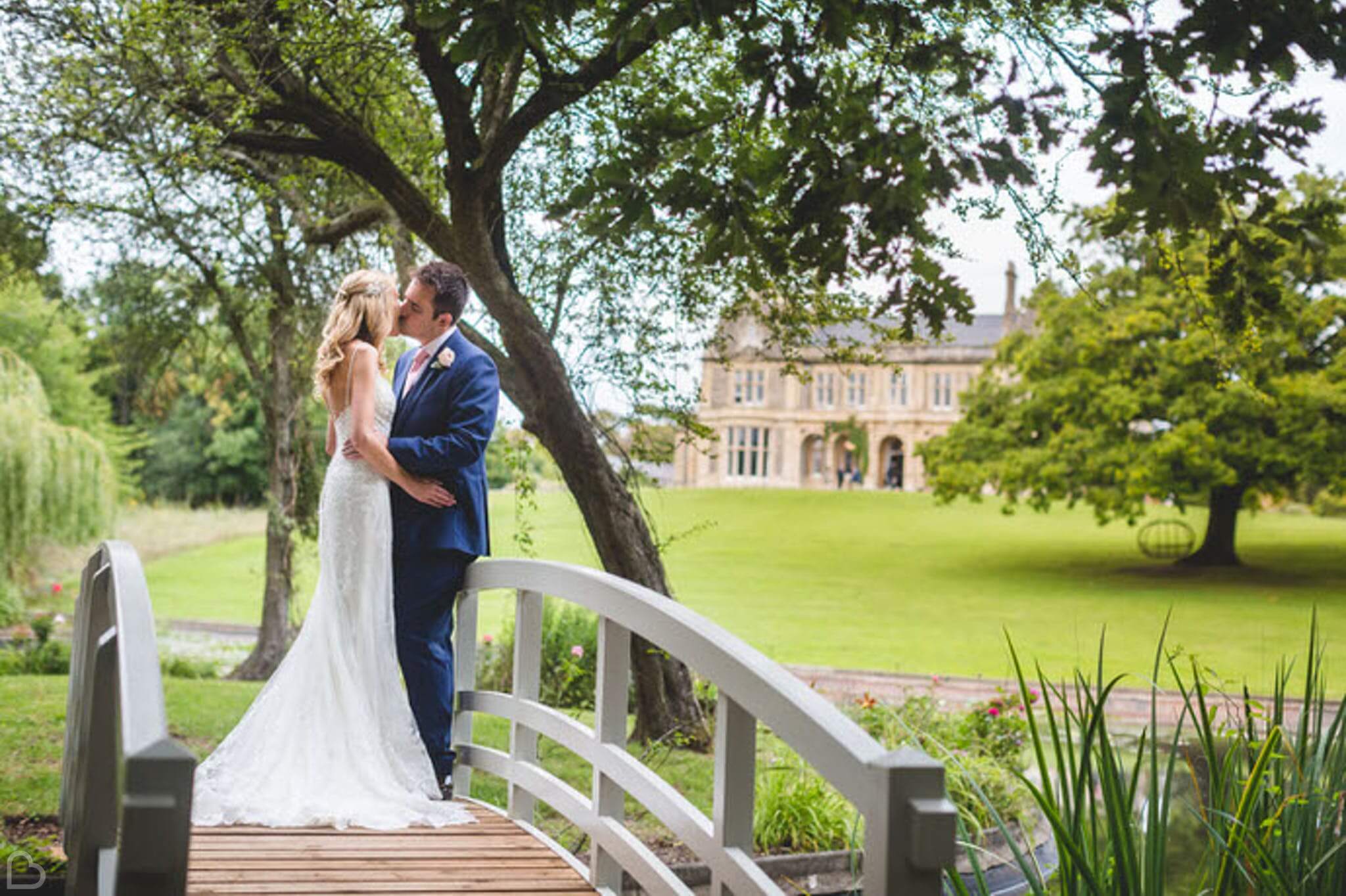 Of all the grand wedding venues in the UK, Clevedon Hall is a definite standout for luxury. A striking exterior, 5-star bedrooms and cosy lounges make this an ideal place to tie the knot – along with a few photos on the romantic bridge!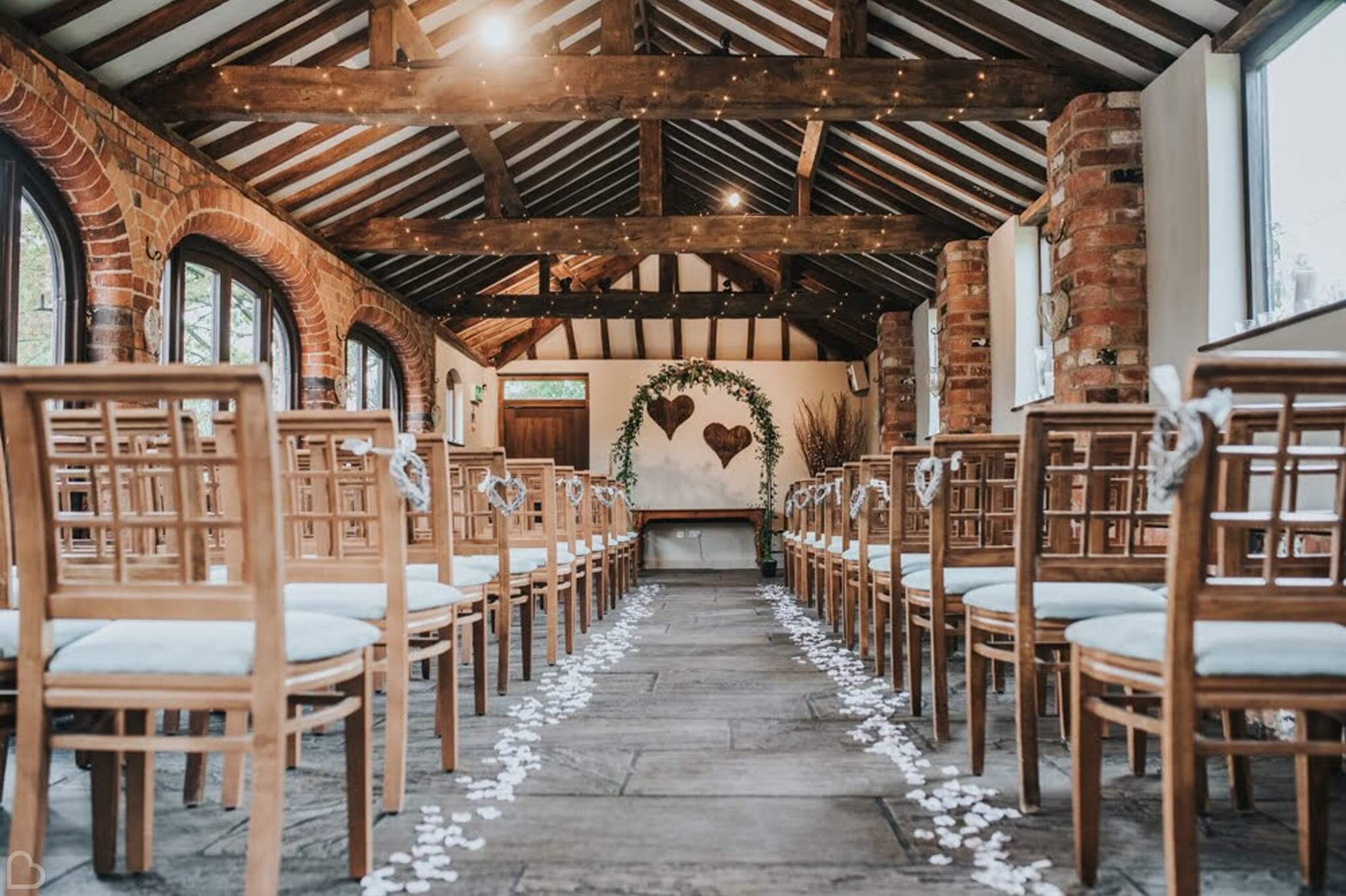 What better area to get married in than the panoramic views and countryside feel of Northamptonshire, where Dodmoor House resides?! The Grade II listed barns full of rustic charm are the ideal place to celebrate with loved ones after tying the knot, and the outdoor space makes the perfect wedding reception venue.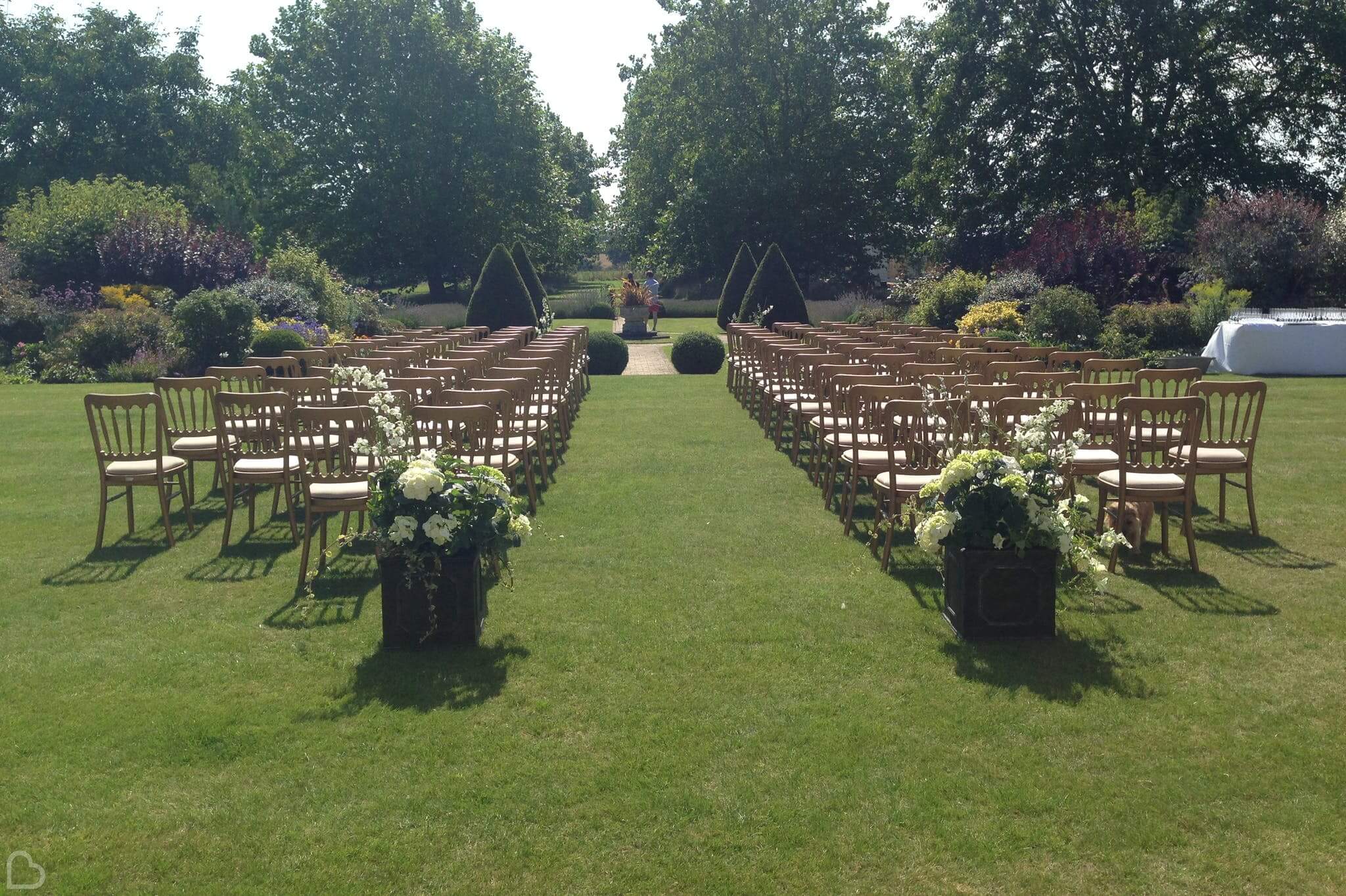 Ever wanted to have a magical woodland ceremony? If so, Hockering House is one of the places to get married in the UK where your dreams can become reality. Enjoy the ultimate summer glamping experience while taking advantage of the grounds of the gorgeous country house.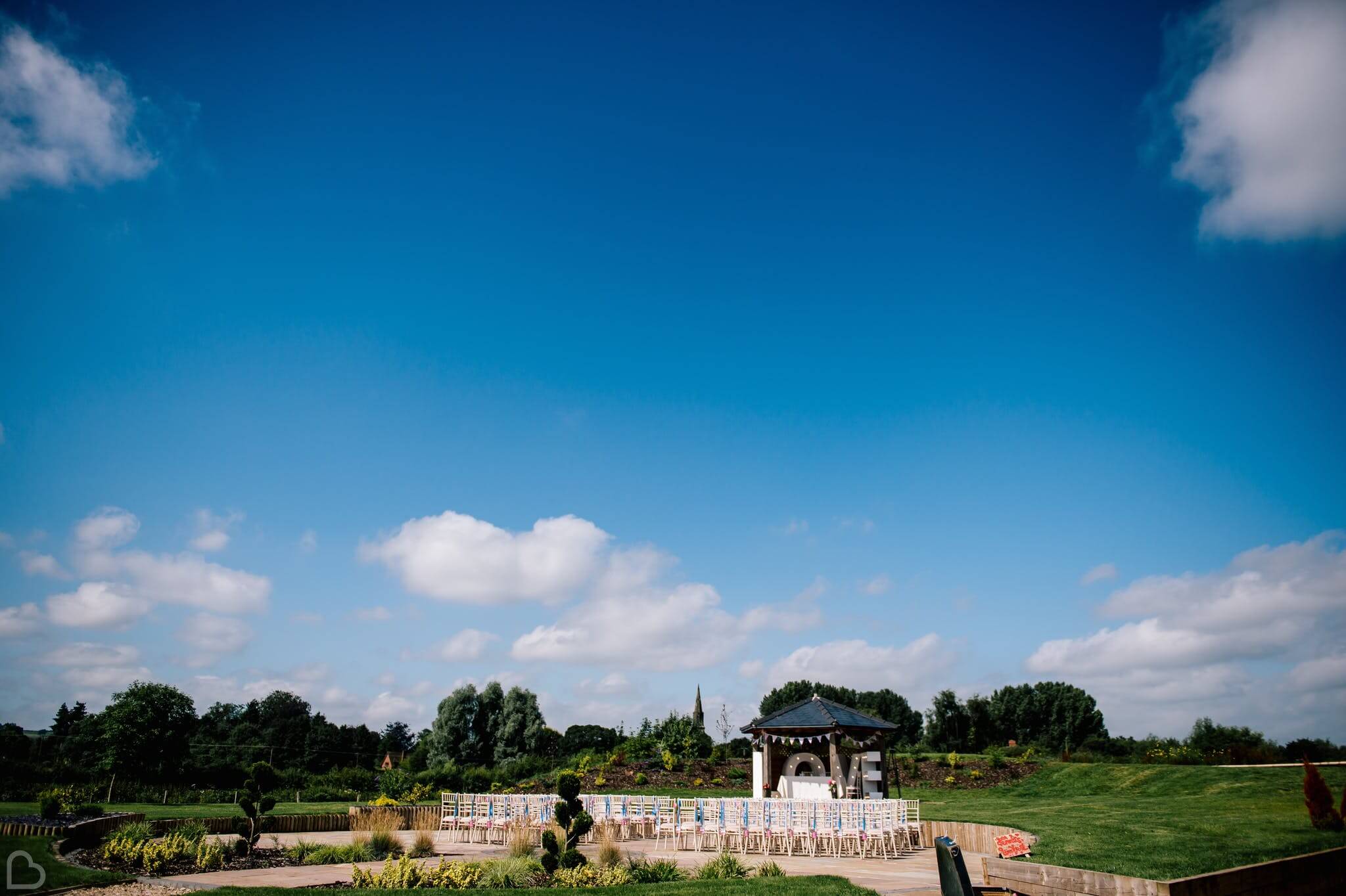 Nestled in the midlands is a dreamy waterside wedding ceremony location bringing stunning canal views. The Boat House at Aston Marina is packed with an award-winning kitchen, a flawless contemporary style and so many potential places to say your special 'I do's.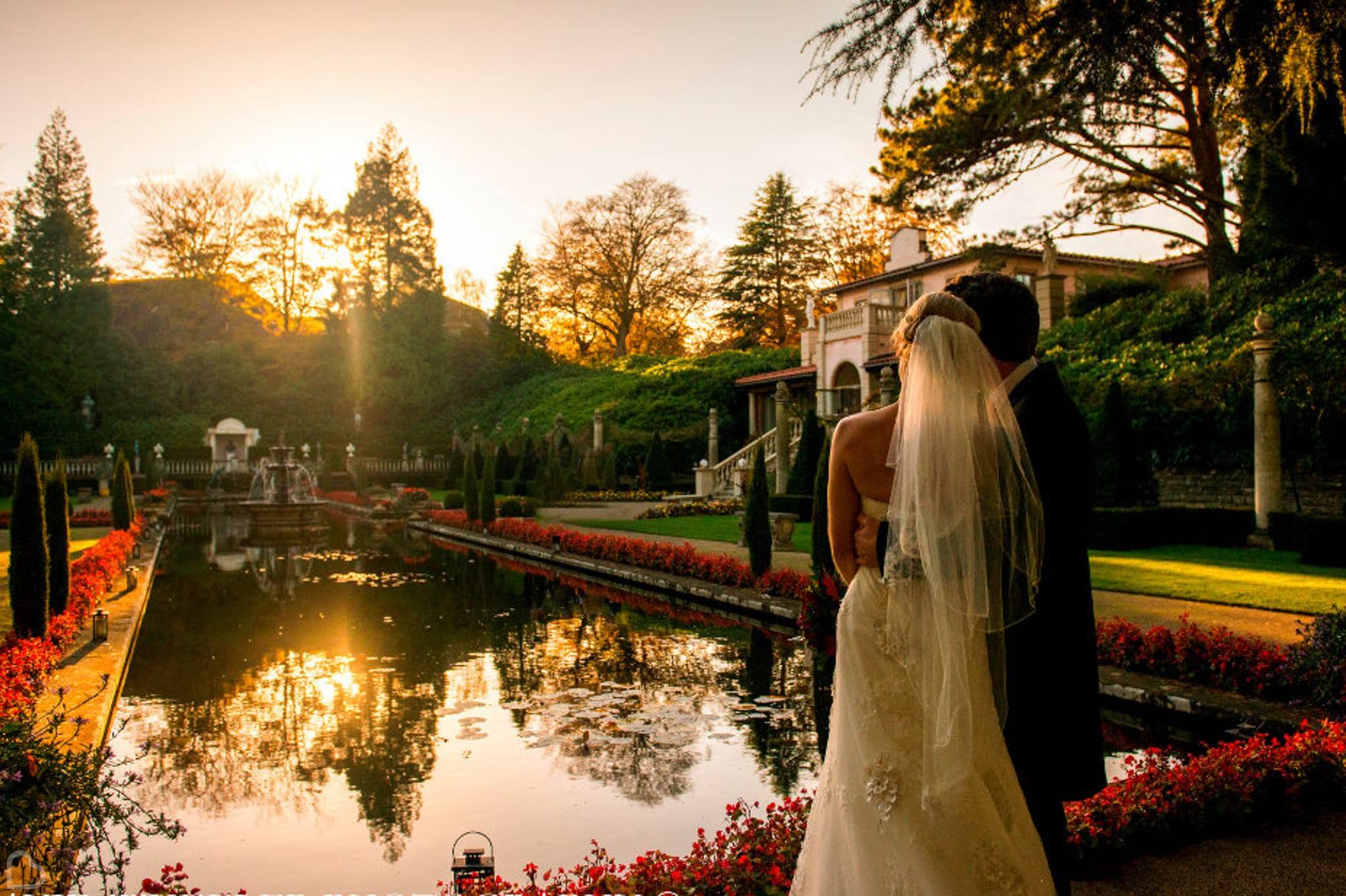 If you want to feel like you're in authentic Italy without the bother of travelling, this next gem is one of the most unique venues to get married in in the UK. Find 10 acres of landscaped gardens at The Italian Villa, where you can have the most intimate ceremony or most lavish reception and still feel right at home.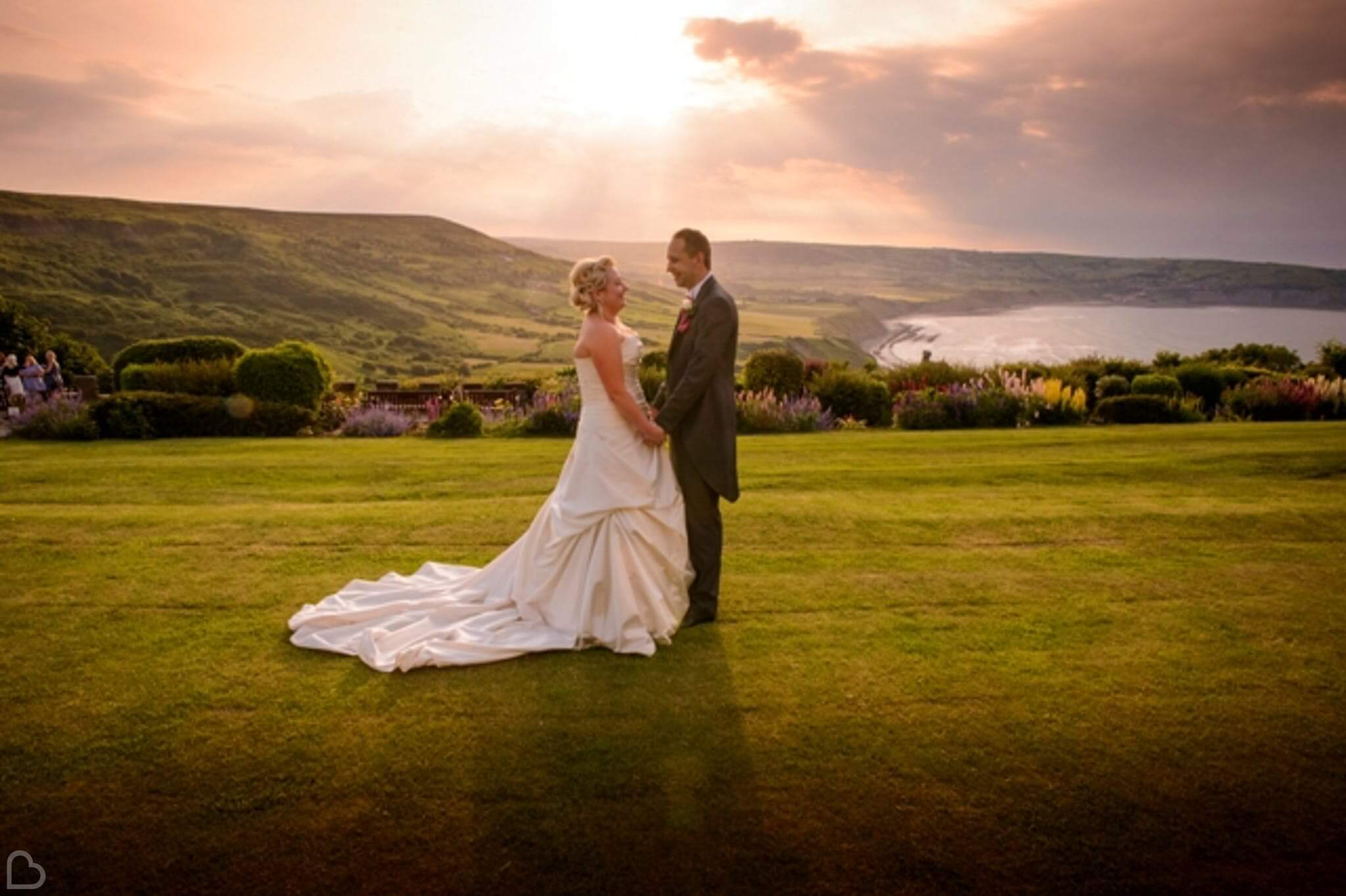 Choose to say your vows in the charming chapel, a wood-panelled suite, or outside, where you'll feel like you're on the edge of the Earth. At Raven Hall Country House Hotel, you will be treated to cliff-top views and traditional, classy rooms, making it an ideal reception venue too – bonus!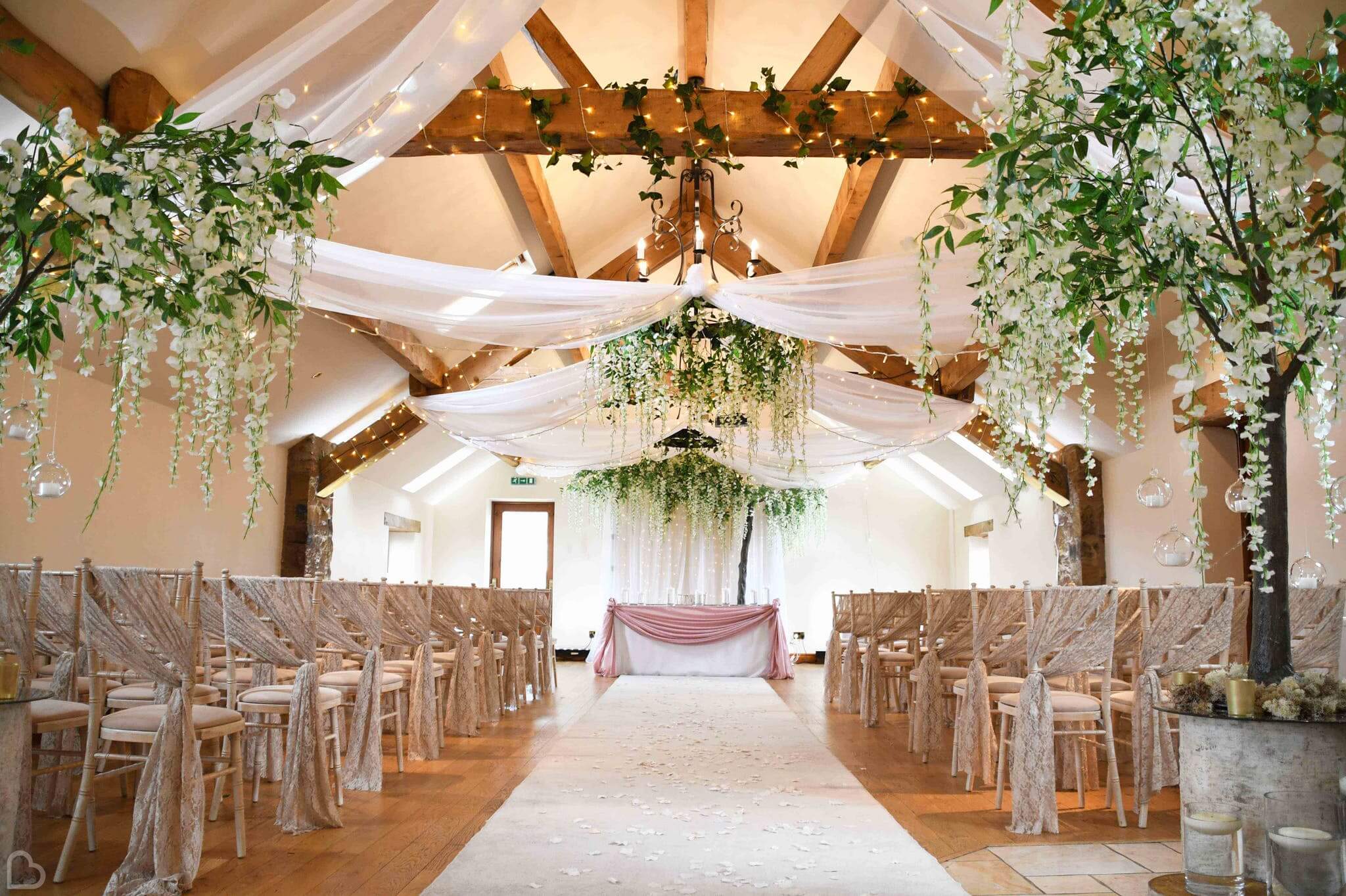 Experience a totally bespoke service at family-run Beeston Manor, exuding a rustic-contemporary charm by combining oak beams with fresh palettes. You can safely say you'll walk down the aisle with elegance and grace at this beautiful wedding venue in the UK. If his is right up your alley, check out these Manor House Wedding Venues in the UK!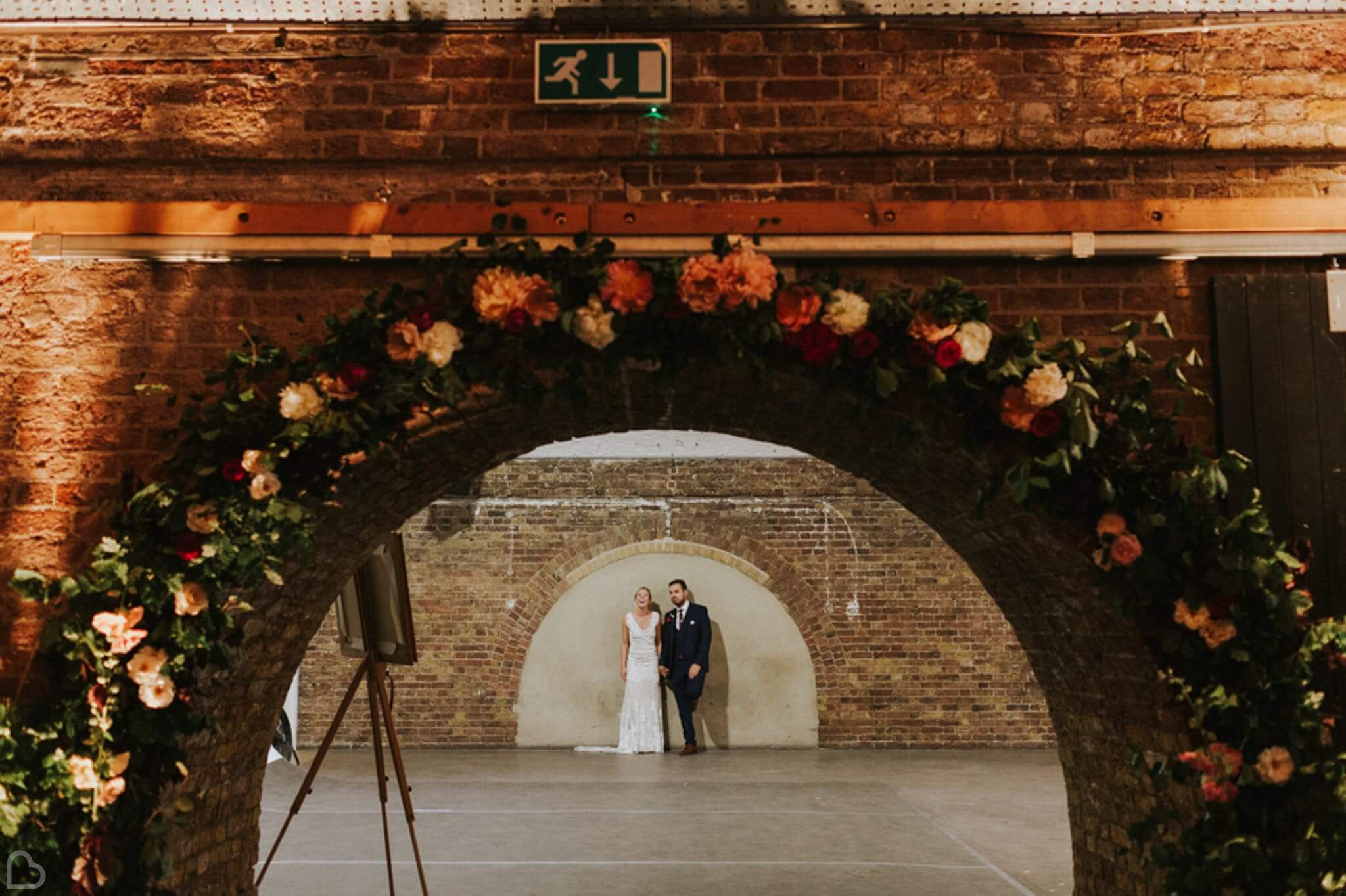 A totally unique site to get married at is the railway arch warehouse of Shoreditch Studios. This really is the king of blank canvas settings with a touch of Victorian brickwork and a stunning mezzanine to add some character to your big day – but the rest is up to you!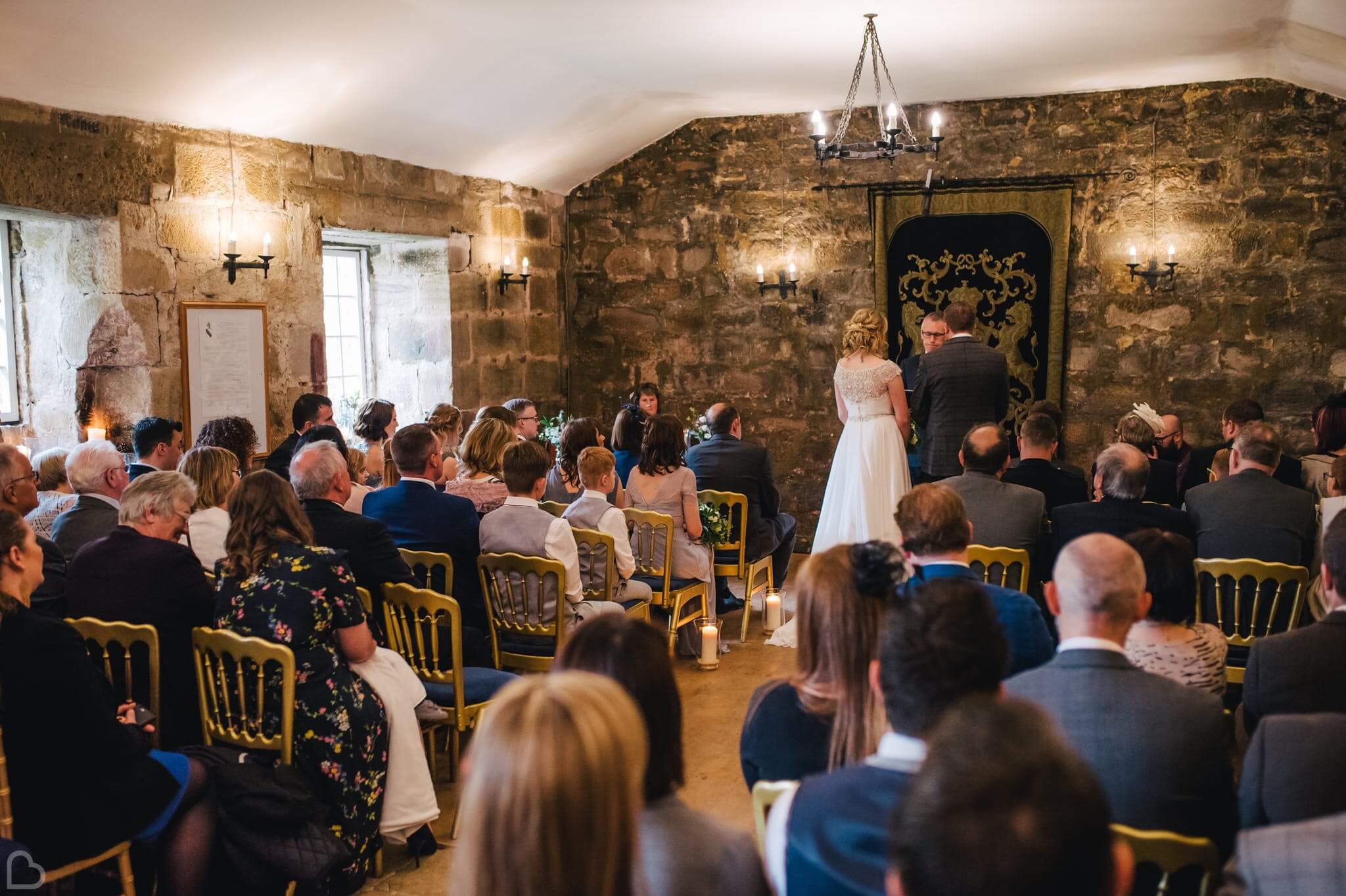 Danby Castle brings together a 14th Century Court Room, plentiful historic features and picturesque valley views to create possibly the most memorable wedding ceremony venues! If you've ever dreamt of walking the aisle in a candlelit castle, this is the place for you.
Check out some of our other favourite UK castle wedding venues.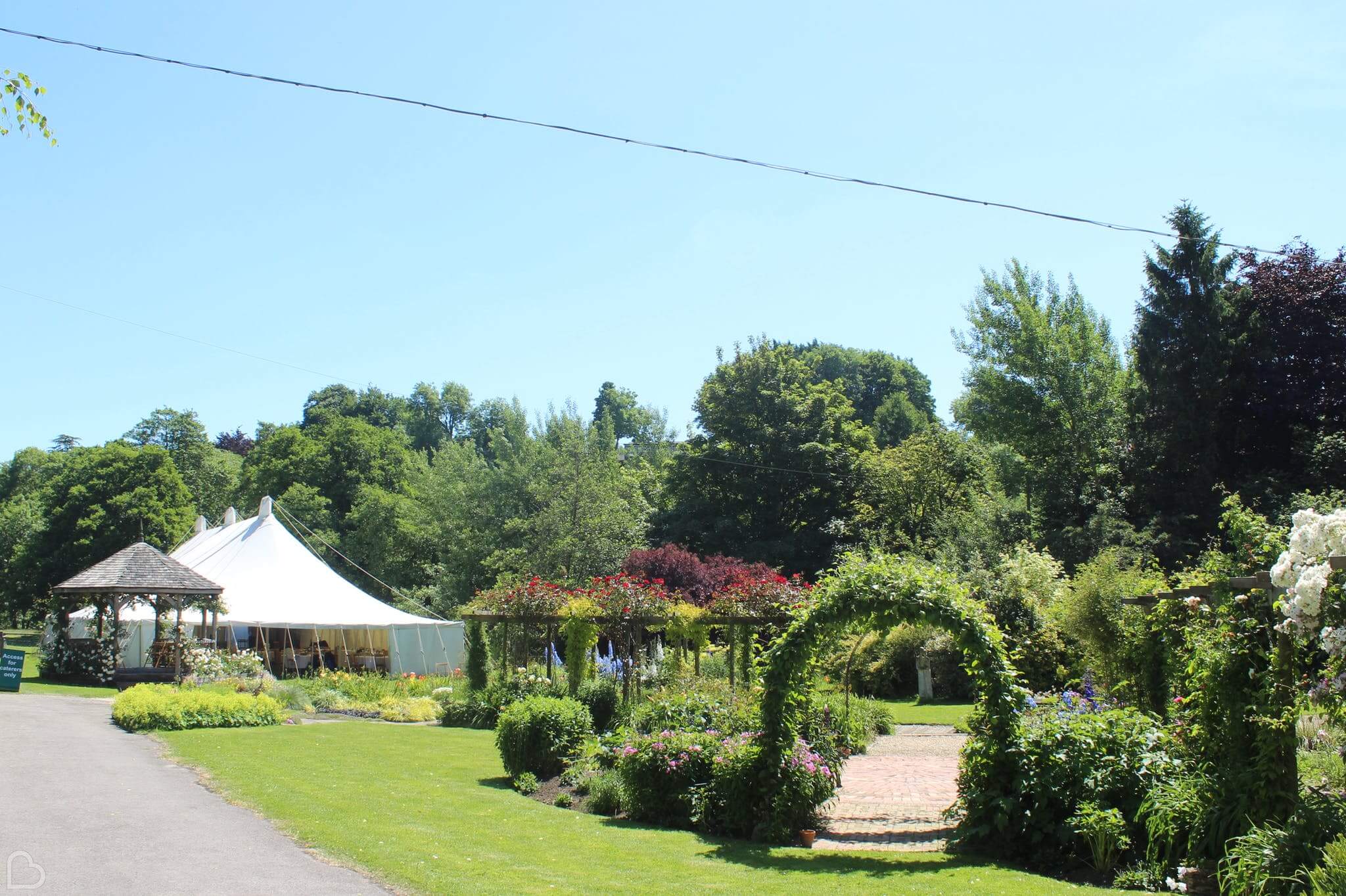 Not only do Gants Mill & Garden's beautiful grounds make the perfect ceremony backdrop, but exclusive use of the river valley and breath-taking Mill turn this floral paradise into a gorgeous reception venue. We can almost smell summer in the air! This is truly of the best places to tie the knot.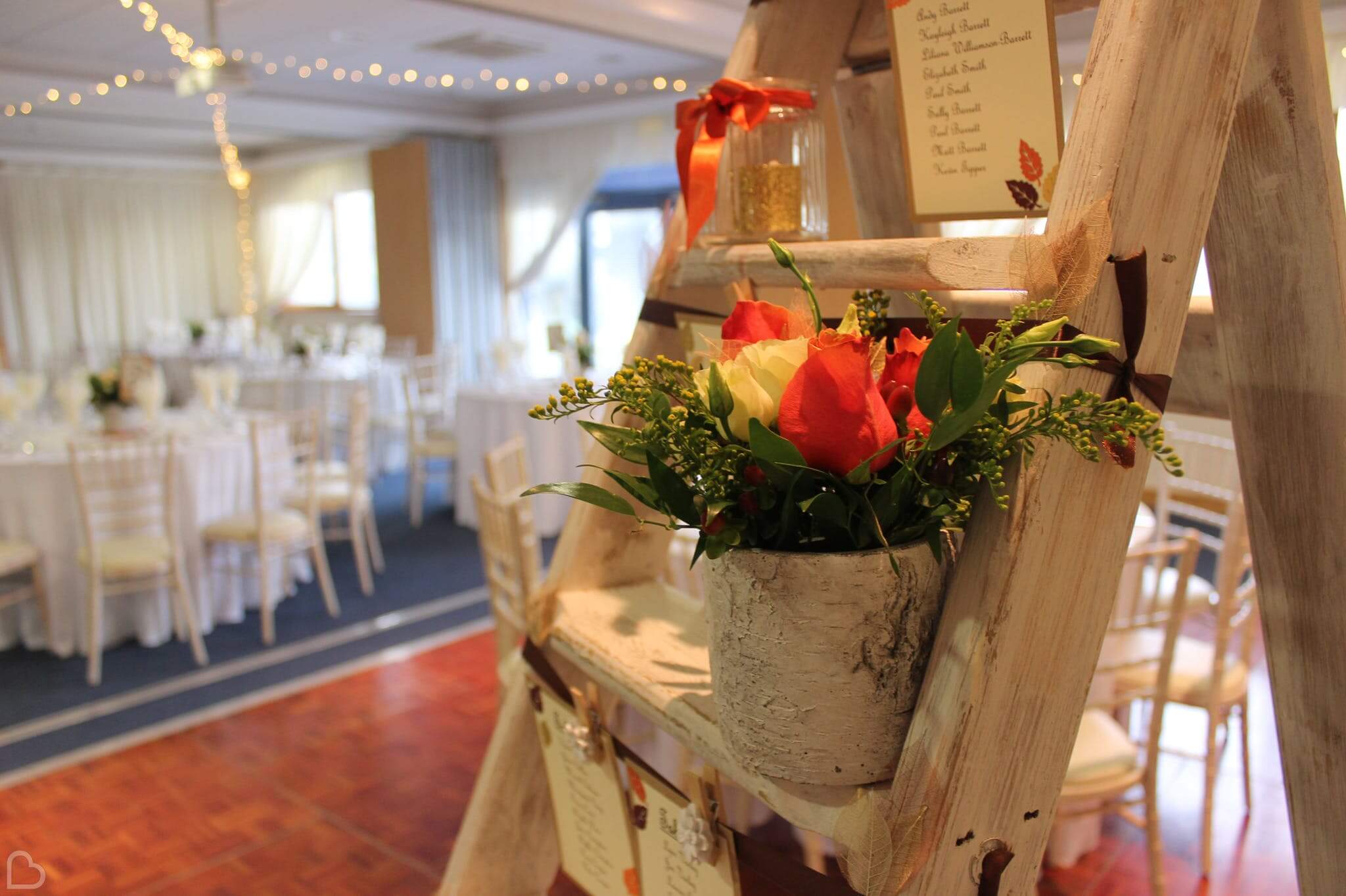 A romantic wedding ceremony setting that will never be forgotten is South Green Park, once again nestled in the unspoiled beauty of Norfolk. Celebrate with up to 200 guests in a luxury marquee within awe-inspiring landscapes that are sure to knock you off your feet (but hopefully not while you're walking down the aisle!)
To celebrate an amazing milestone, why not celebrate it at an amazing place? Situated in Essex, this countryside wedding venue has everything you need for your special day. From luxurious reception rooms to picturesque gardens, That Amazing Place will make the perfect spot to celebrate your dream wedding.
Located in Cambridgeshire, this charming family-owned barn combines cosiness and elegance in the best way. A fan of history and heritage?, The 300-year-old restored Rickety Barn is the perfect place to tie the knot!
But if the traditional style is too much for you, fear not! After the ceremony, you and your guests can enjoy the reception at the modern Moat Barn, that features a sophisticated bar, spilling out on to the beautiful gardens.
Looking for a countryside wedding? This award-winning venue is as good as it gets! Situated on Essex, High House has options for you. You can either have a lovely indoor ceremony on a renovated rustic barn that dates back to 1750 or, if you prefer, you can tie the knot in the Thatched Gazebo in the gardens, which you can get to by crossing the beautiful Monet inspired bridge over the pond.
With over six acres of grounds, it covers all the space you need between you and any, ahem, unwanted guests.
We wish we could get married over and over with all these beautiful venues to choose from! If you're still undecided (which, let's face it, most of us are) then use the filters on Bridebook.co.uk's Wedding Venue Search to get a personalised list of locations and styles that you prefer.
Have a browse at over thousands of incredible wedding venues all over the UK:
Don't forget to add your wedding guest list, wedding budget and wedding checklist while you're there, too!
If you enjoyed this wedding venue inspiration, check out some more we put together for you:
30 Beautiful Outdoor Wedding Venues in the UK
The Top 100 UK Wedding Venues for a Summer Wedding
20 Farm Wedding Venues in the UK
Happy Planning!