Weddings don't always have to be at a huge venue with hundreds of guests and ice sculptures in every room! Forget the helicopter entrances – we're about to prove that smaller weddings can be just as beautiful. And what better county to prove it with than Essex?! Think less TOWIE and more low-key, classy and simply stunning.
Head over to Bridebook.co.uk after you've seen our top 20 intimate wedding venues in Essex and start your own Wedding Venue Search to find your dream location (if it isn't already in our list!)
Aside from the beautiful Tudor barn at Crondon Park Golf Club, this wedding location also offers a 17th Century Baronial Hall – ideal as an intimate wedding ceremony venue. Move into the beamed barn for a unique reception setting with your nearest and dearest in the Essex countryside.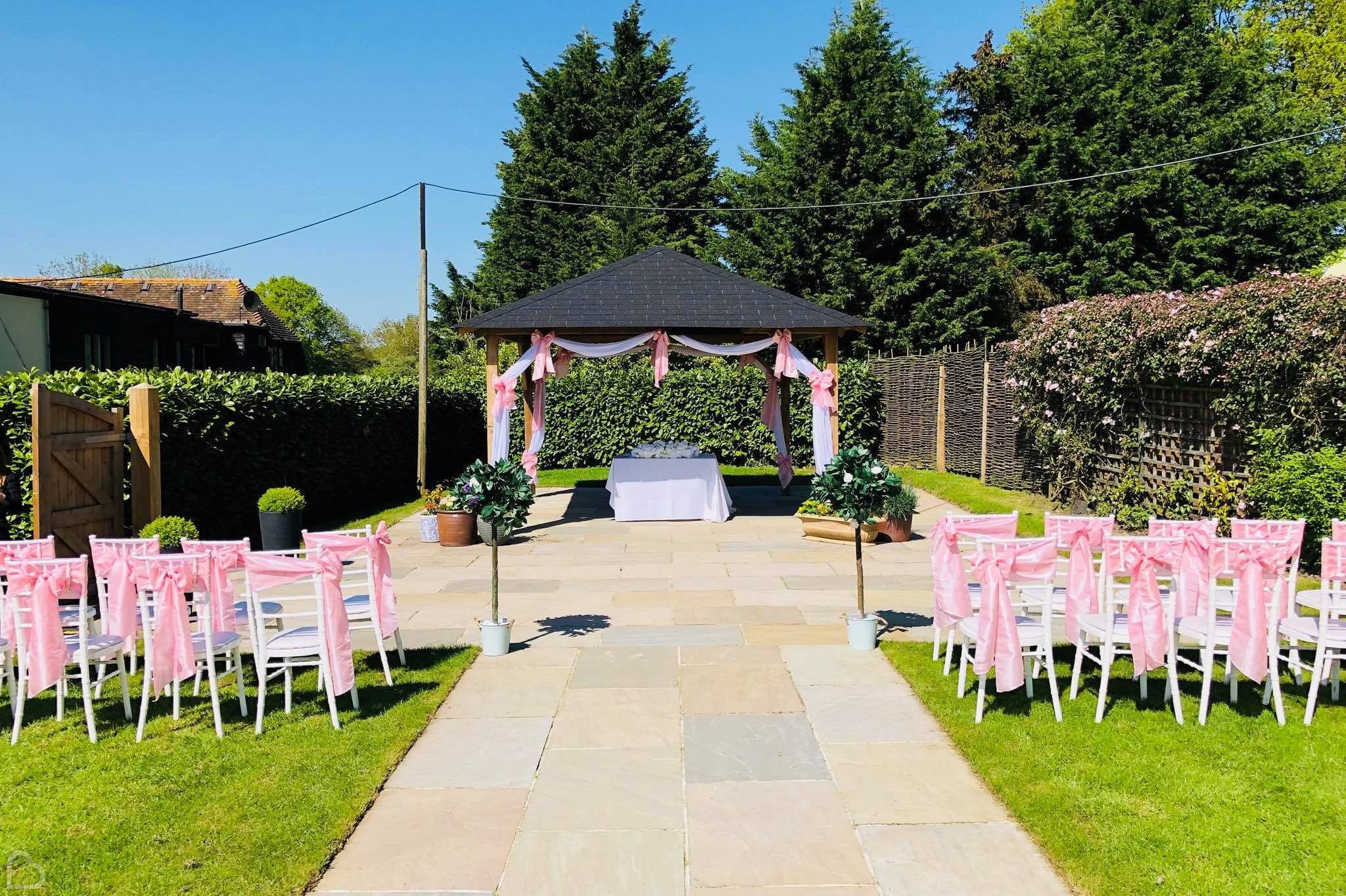 In the beautiful town of Maldon, a mixture of rural countryside and gorgeous water views, Forrester Park is a small wedding venue in Essex that is what dreams are made of! The timeless country house and 16th Century barn create a flexible venue with a cosy garden area, perfect for a ceremony for up to 50 guests. Sweet!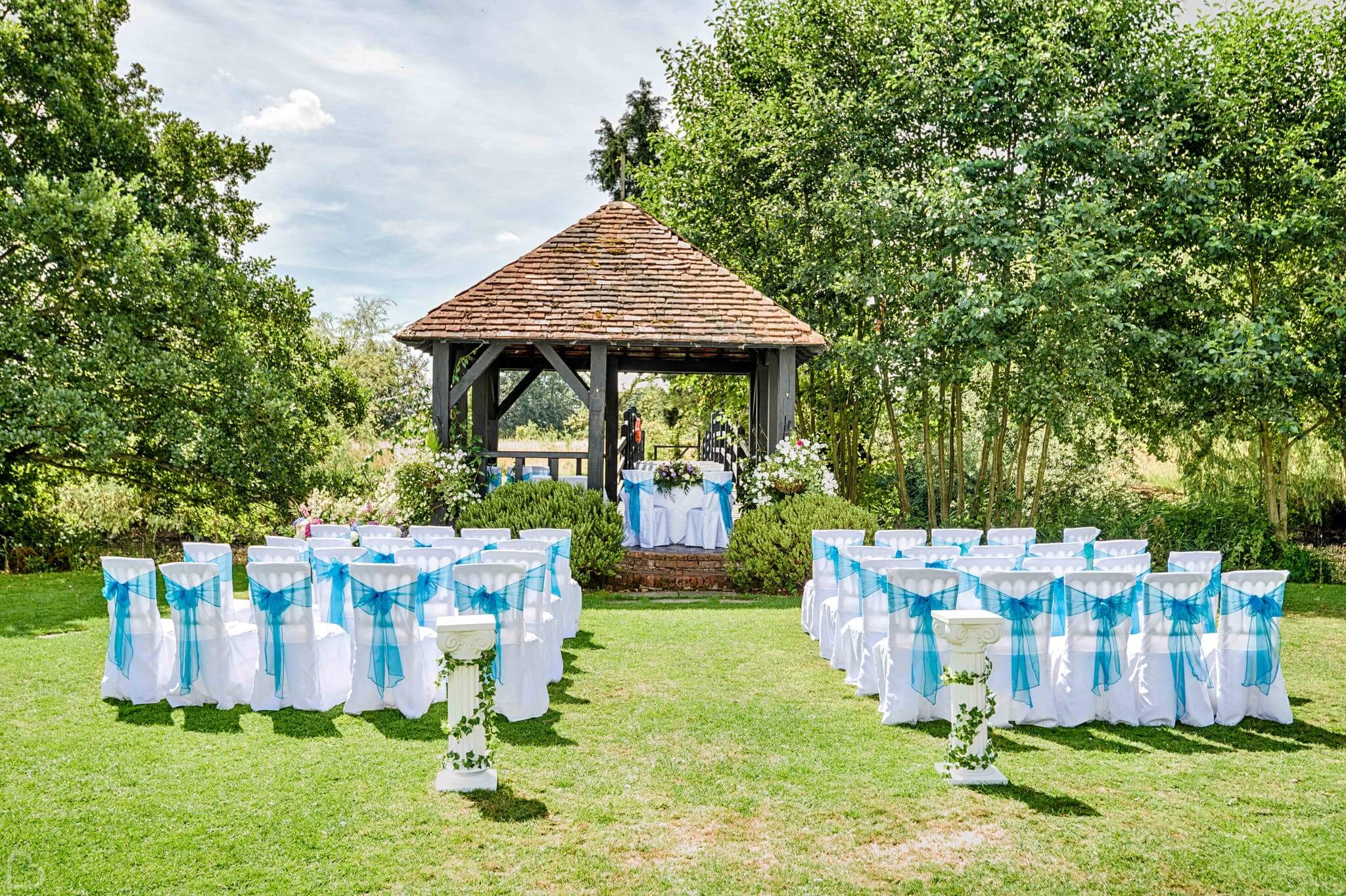 Nestled in 75 wonderful acres of parkland, Prested Hall is another country house setting – but this time with gorgeous lake views! The gardens are particularly special, as the bridge overlooking the water is the ideal place to get married with your closest loved ones looking on.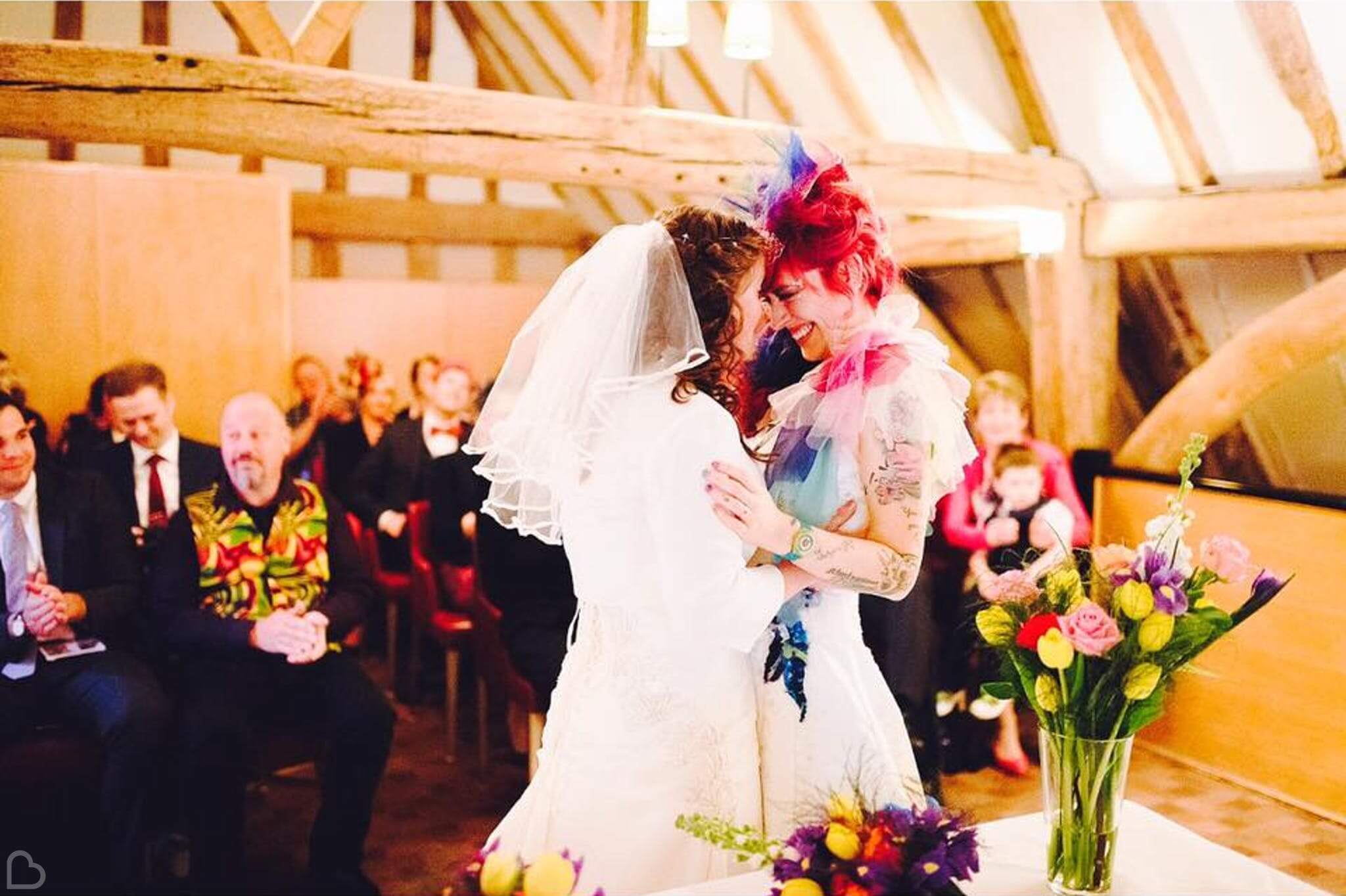 Award-winning food, a stunning thatched barn with timber frame and a warm ambience can be found at The Barn Colchester. What makes it a competitive intimate wedding venue in Essex is the mezzanine level, where you can host a cosy ceremony looking out over the entire barn.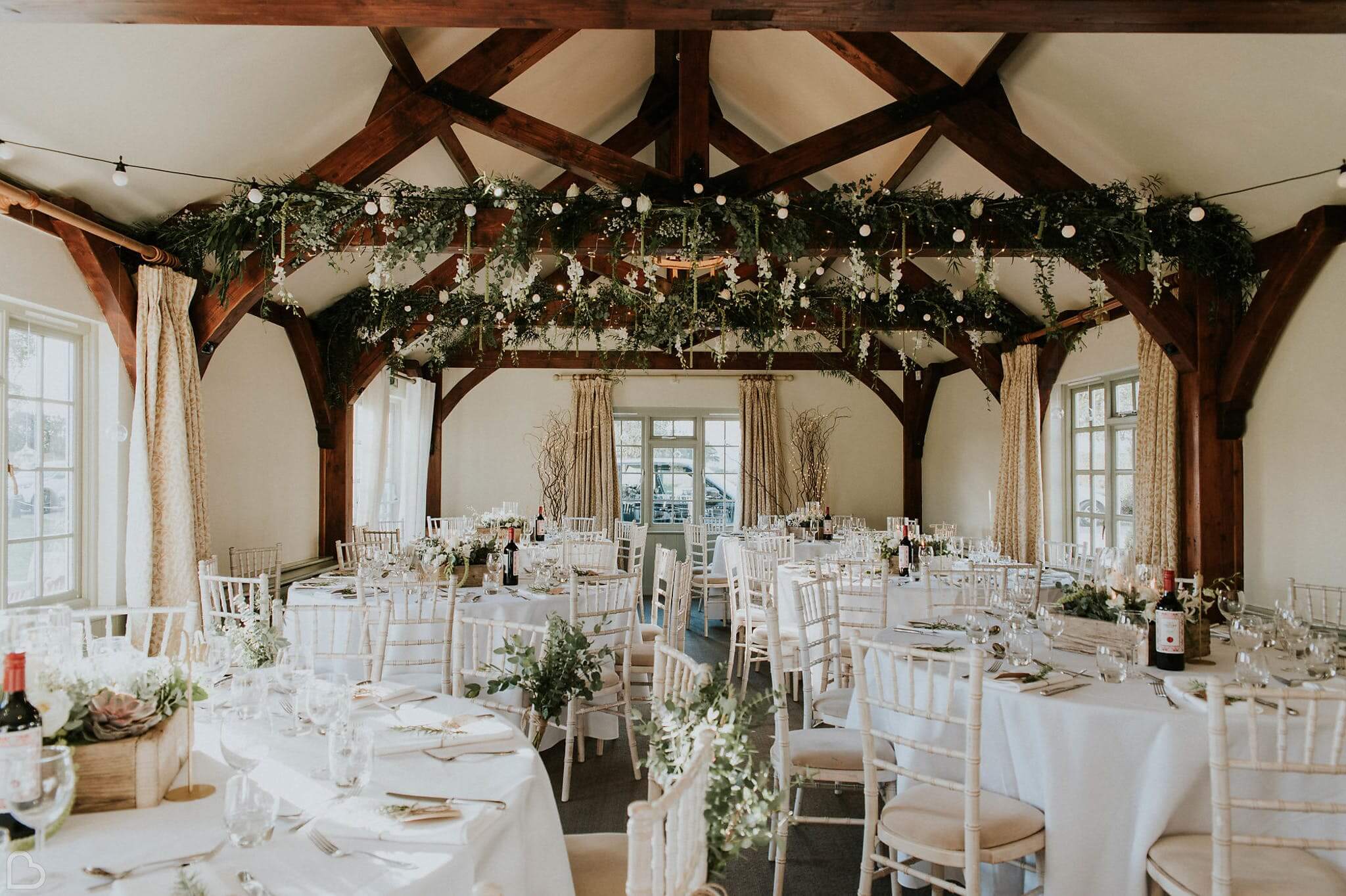 Of all the North Essex wedding venues, The Compasses at Pattiswick specialises in bespoke experiences for a bride and groom. Your special day will be like no other at this exclusive-use, beautifully converted country pub with an unrivalled countryside surrounding it.
The 'capital of Essex' known as Chelmsford is home to Maiden's Barn, where the brand new Oak Barn combines luxury and rich wooden beams to create a homely feel. Use the mezzanine to get up close and personal with your guests for a paramount intimate Essex wedding.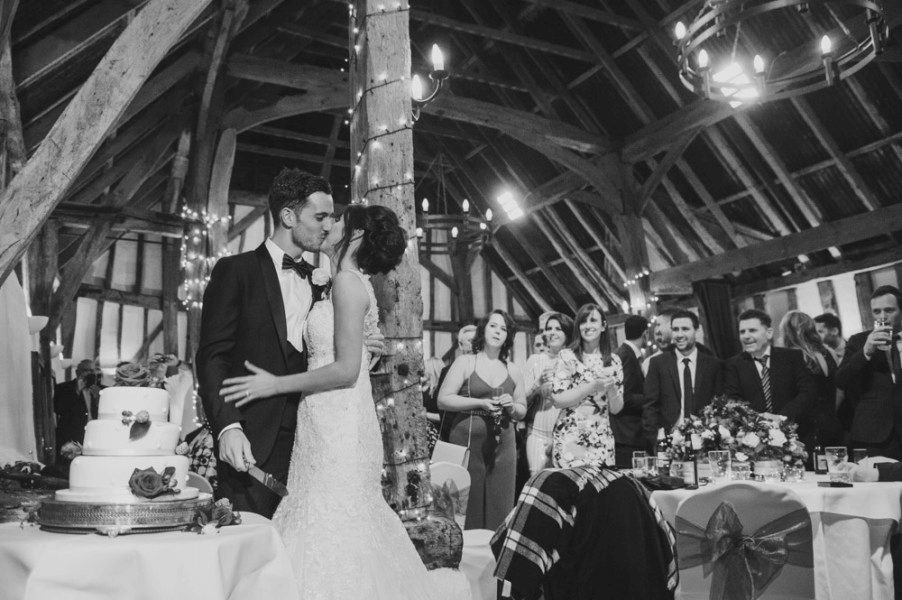 Just on the outskirts of the county, Smeetham Hall Barn and its working farm stand in all its glory! The rustic decor and flexible space means that it is easy to transform into a cosy chandelier-lit dinner space for you and under 100 of your guests. If this type of setting is definitely for you, take a look at some of our favourite barn wedding venues here!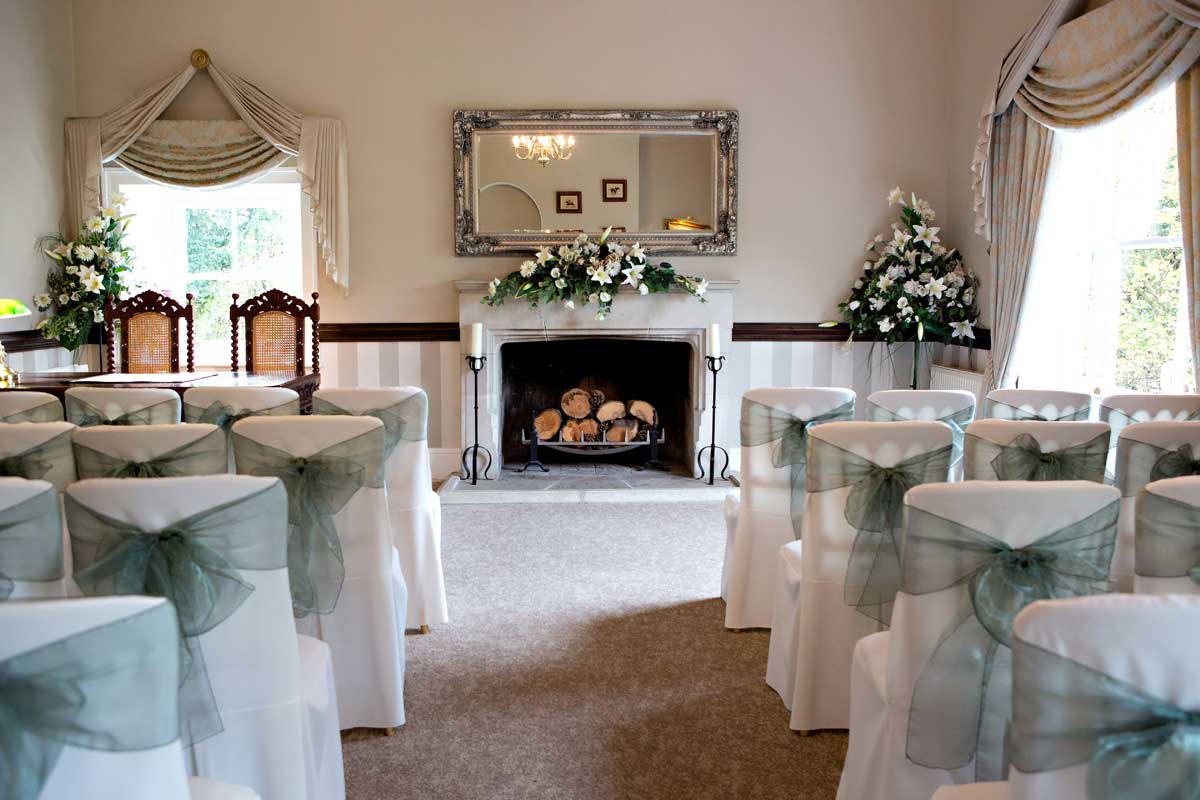 The Tudor manor house at Newland Hall's glorious country estate is a classic jewel of the small Essex weddings world! Dating back to the 15th Century, this house keeps some historic features while generating a timeless look, and there are some gorgeous ceremony rooms you won't want to miss out on.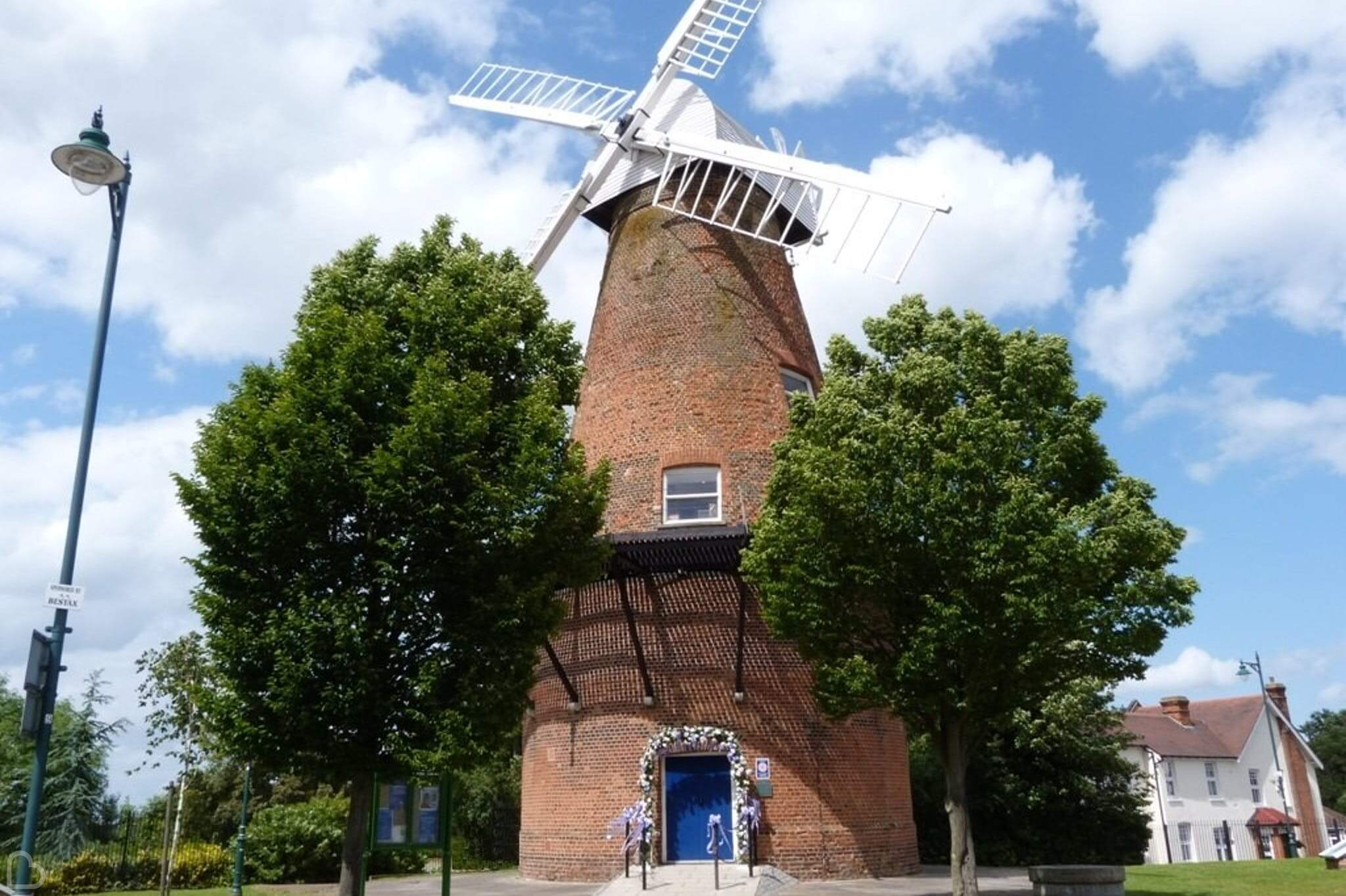 A Grade II listed, 200-year-old windmill could be the place you tie the knot! We're going super intimate here, as you'll only be able to take 20 guests to the top of this unique venue to witness your vows. It also offers some stunning views over photograph opportunities in the picturesque town of Rayleigh and is sure to be an unforgettable wedding ceremony venue.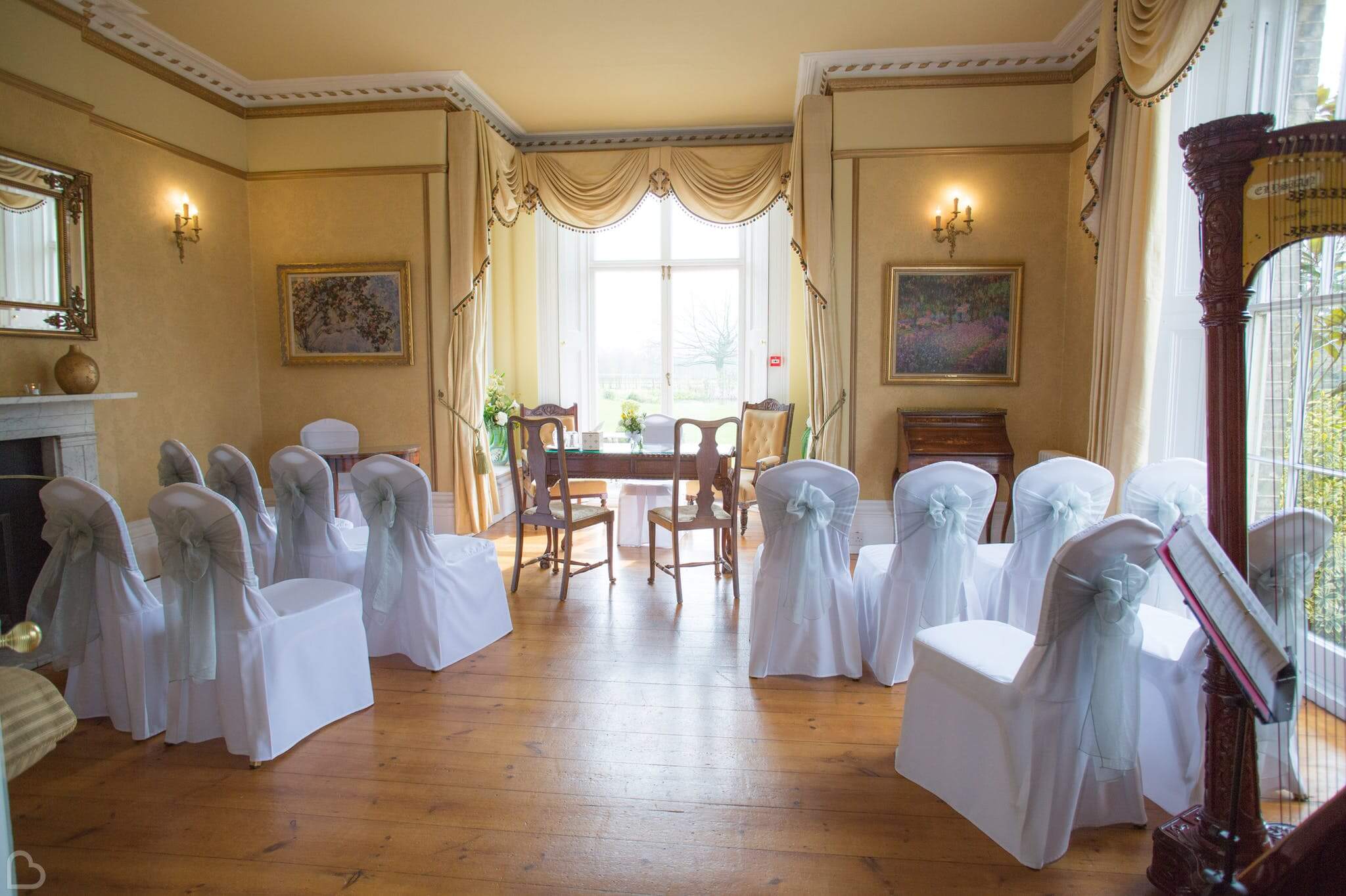 Award-winning Fennes makes a great reception venue if you're after a traditional manor house with a homely feel and a series of lovely rooms made for mingling! Say your vows in the intimate Parlour, host your drinks reception in the Library and sit down to fine dining in the starlit Pavilion.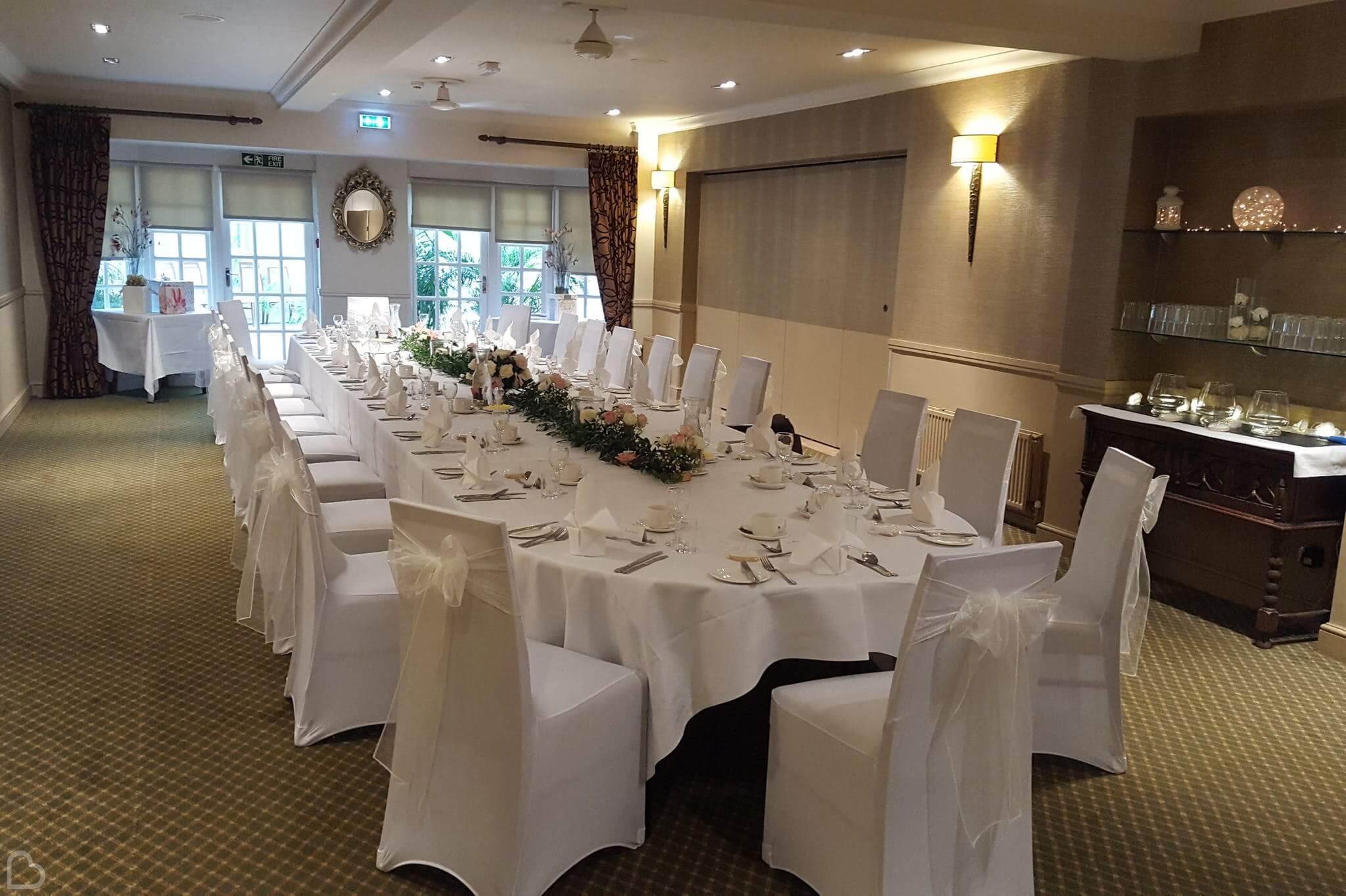 Boutique setting Ivy Hill Hotel boasts contemporary design in the form of function suites, that add a touch of luxuriousness to your big day. You and your guests can dine in total privacy after a relaxed ceremony out on the lawn – the perfect backdrop to say your 'I do's!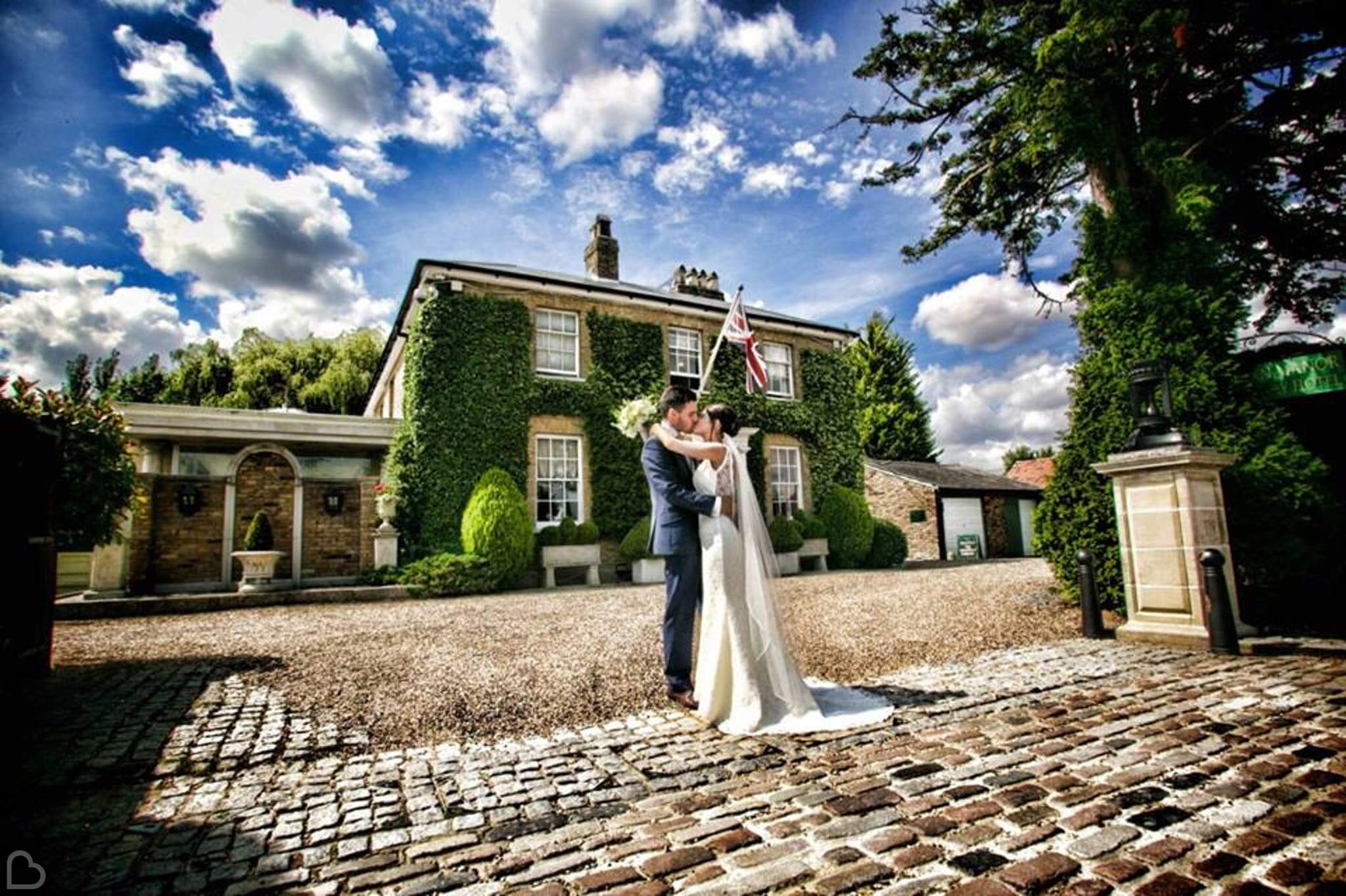 The distinct ivy-covered Friern Manor is a favourite for intimate weddings in Essex. The country house boasts gorgeous lawns (possible ceremony location perhaps?!) along with classic interiors and 5-star service – and don't forget to get your photo taken at the entrance!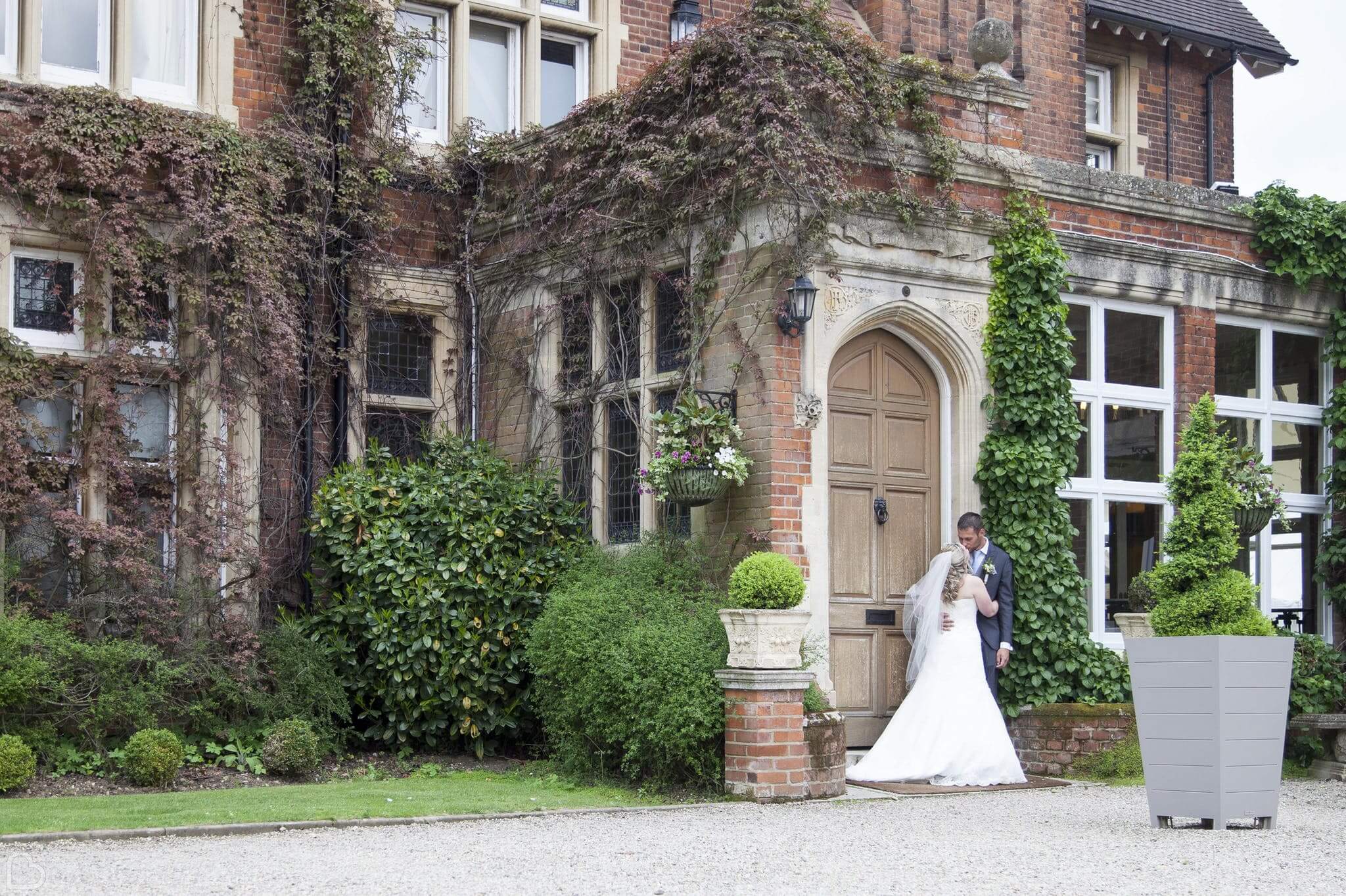 Moving to the Great Baddow area of Essex, Pontlands Park offers Victorian architecture combined with modern design and oozing grandeur from every room! The Disraeli dining room suits parties of up to 32, while the Conservatory can cater for up to 90 guests – and both are stunning.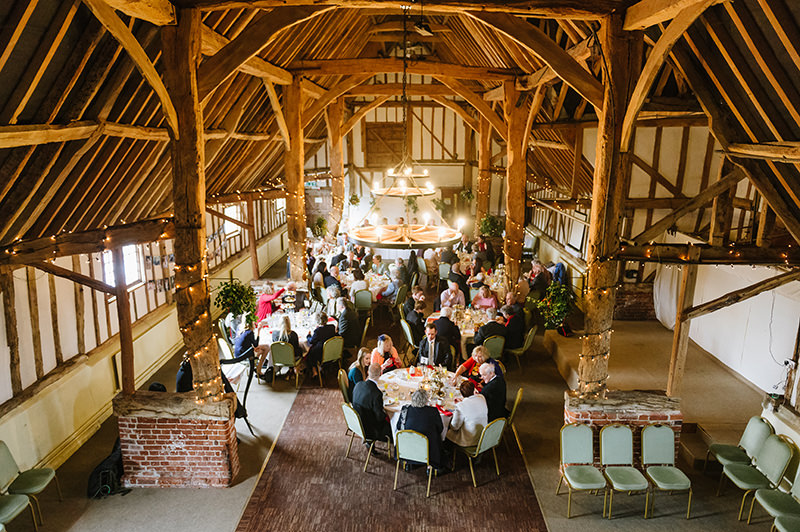 Found on the Essex/Herts border, Pledgdon Barn is a Tudor delight with gorgeous beams and iron chandeliers. And the amazing thing is, you can do anything with the space inside, so close it off and use spotlighting to make a cosy, intimate feel within a larger venue.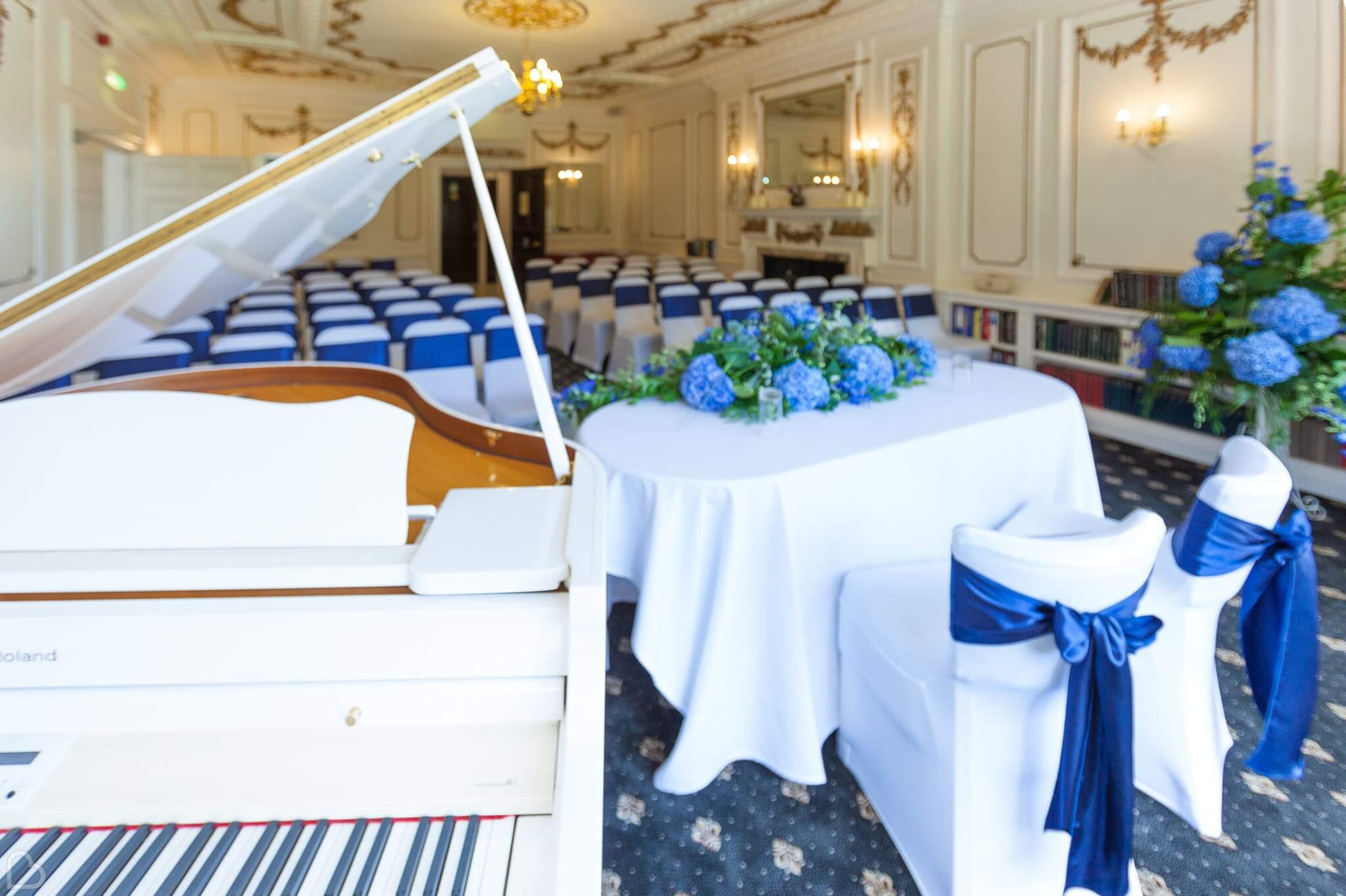 The country hotel of De Rougemont Manor is idyllic as a small wedding venue in Essex. Find exquisite features, ornate decor and a sense of grandeur in each room – and let's not forget the Italian-style gardens! We absolutely love this golden piano room as a ceremony setting for a sophisticated intimate wedding.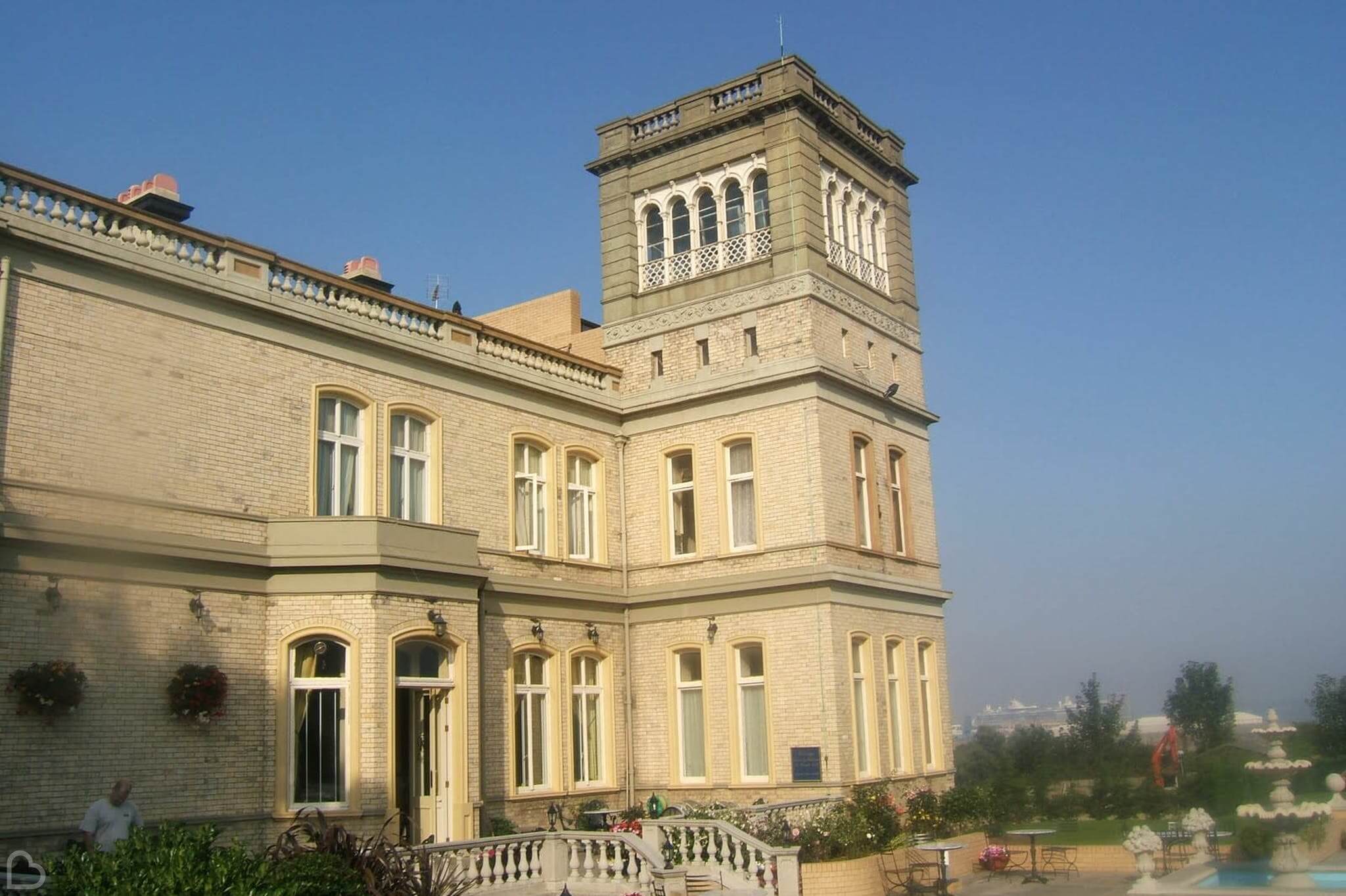 The Tower Hotel is located in Harwich, East Essex – the Italian style building dates back to the 17th Century and cleverly combines elegance and history to form a heavenly wedding reception venue. Invite 30 guests to witness your marriage, and dine with up to 60 of your closest friends and family members.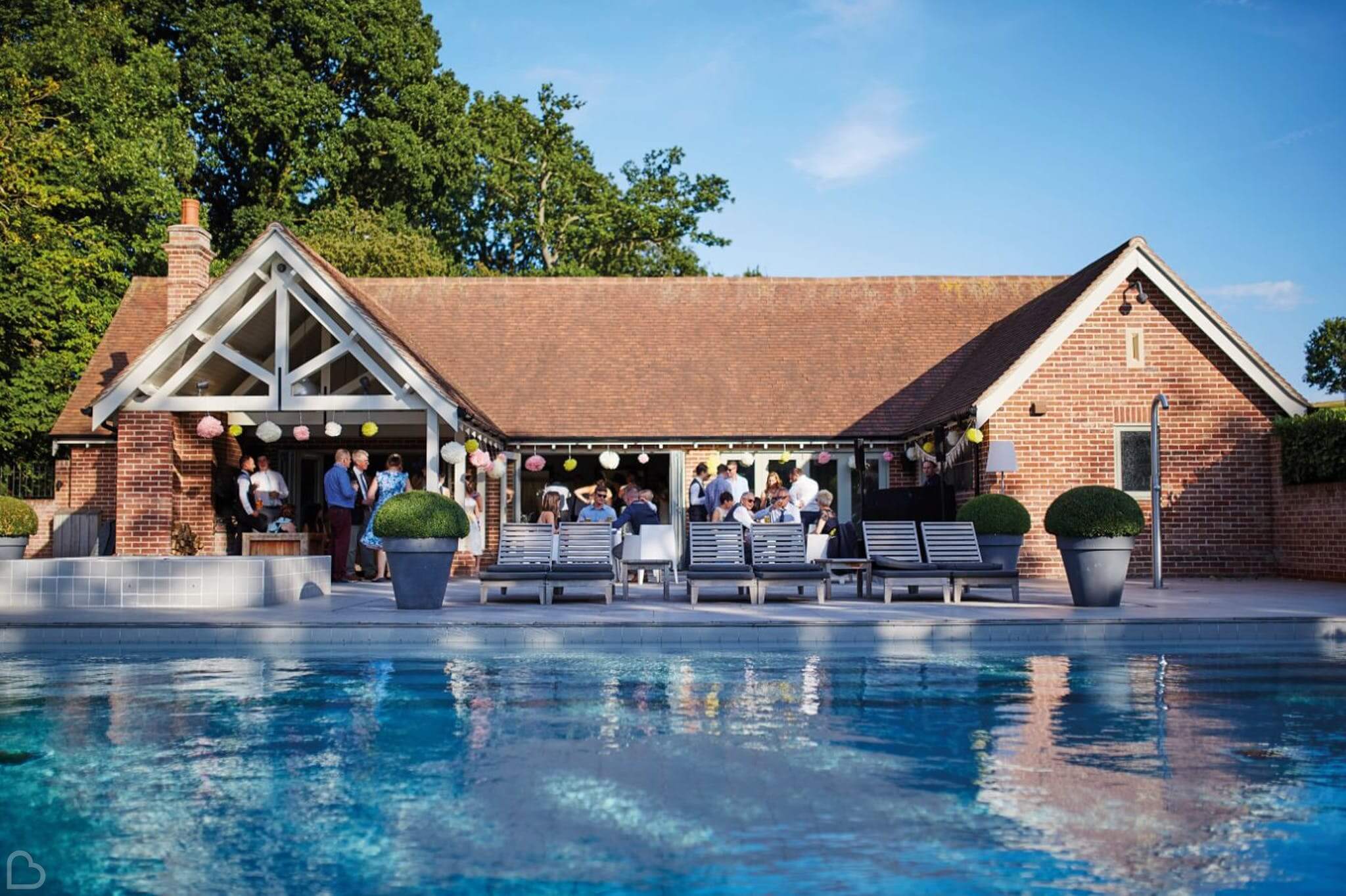 Of all small wedding venues in Essex, this next one needs no explanation! But here is some anyway… Maison Talbooth country house hotel boasts picturesque views across Dedham Vale and the surrounding countryside – and what better place for your intimate wedding to commence than beside the pool in the stylish Pool House?!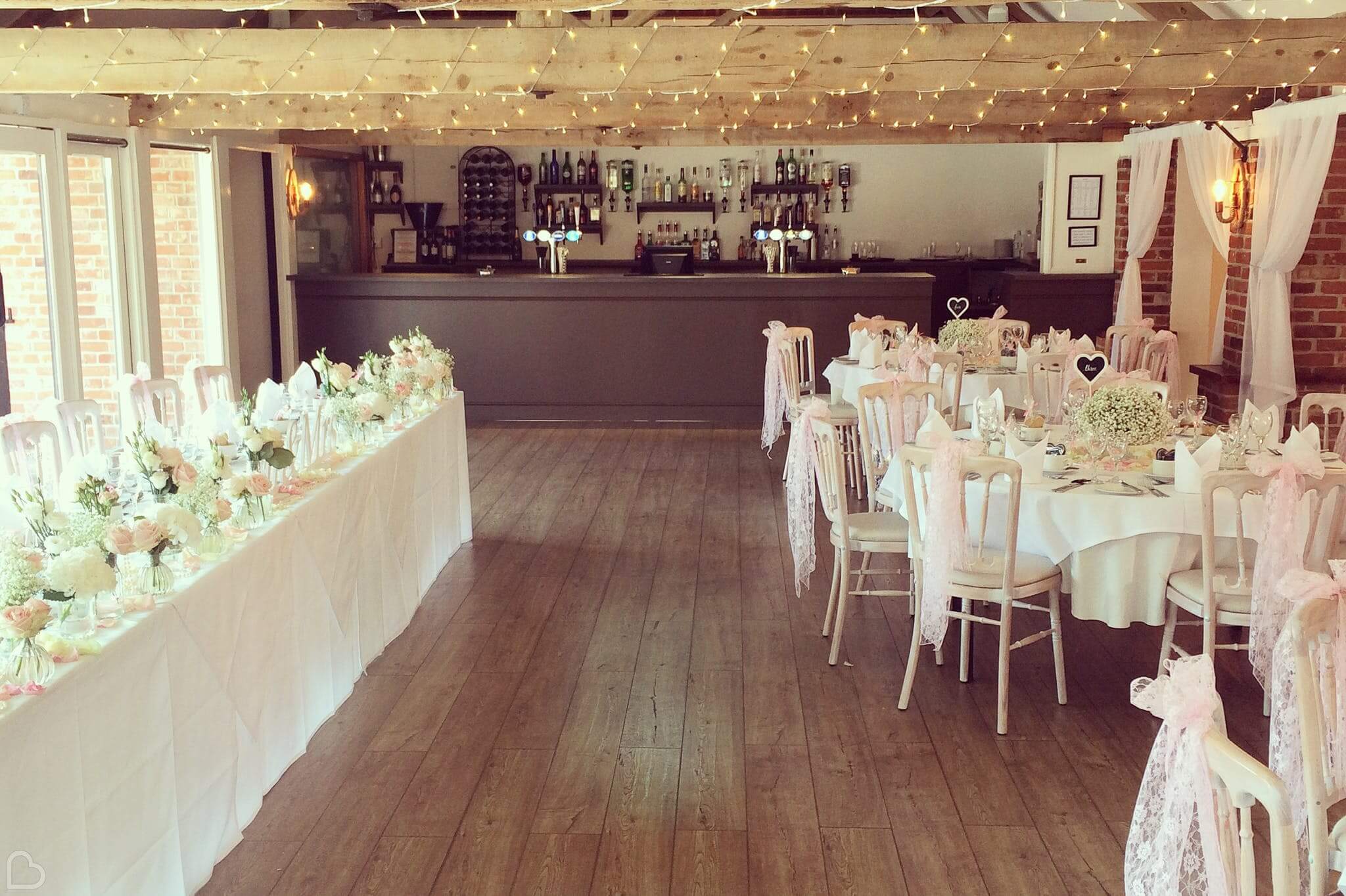 If you're looking for somewhere more modest, relaxed and low-key, Little Channels may be the place for you. Rustic and contemporary meet in the middle inside the blissful reception room – the ideal size for a smaller wedding. And it's not only this venue that's one of our country wedding venue favourites…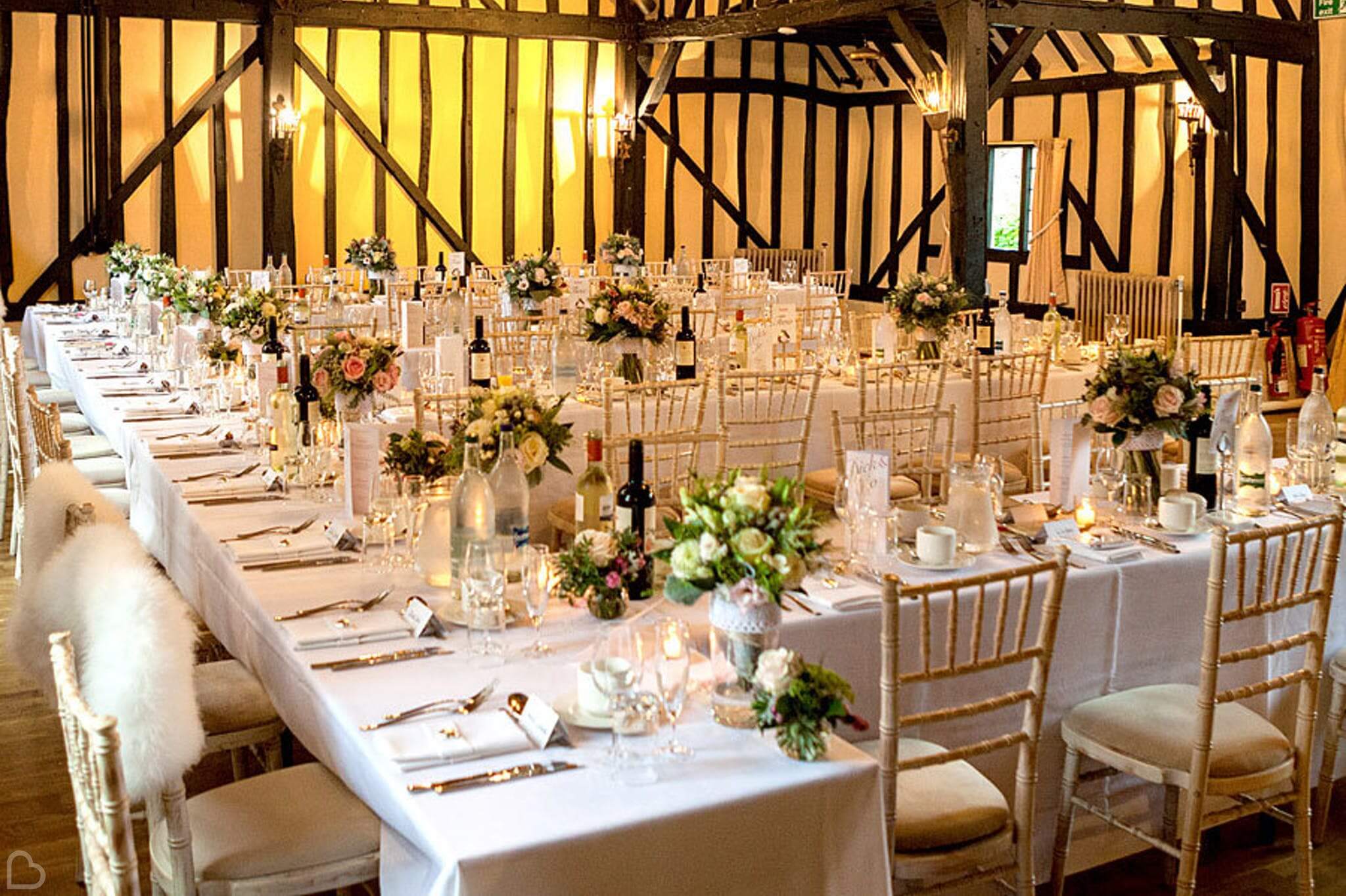 An 18th Century barn, a classic venue with adjoining marquee, and acres of golf courses to feast your eyes upon – yes, this all means you've arrived at The Warren Golf Club Venue! Connect your tables closer for an intimate dinner here so that you can talk to all of your guests.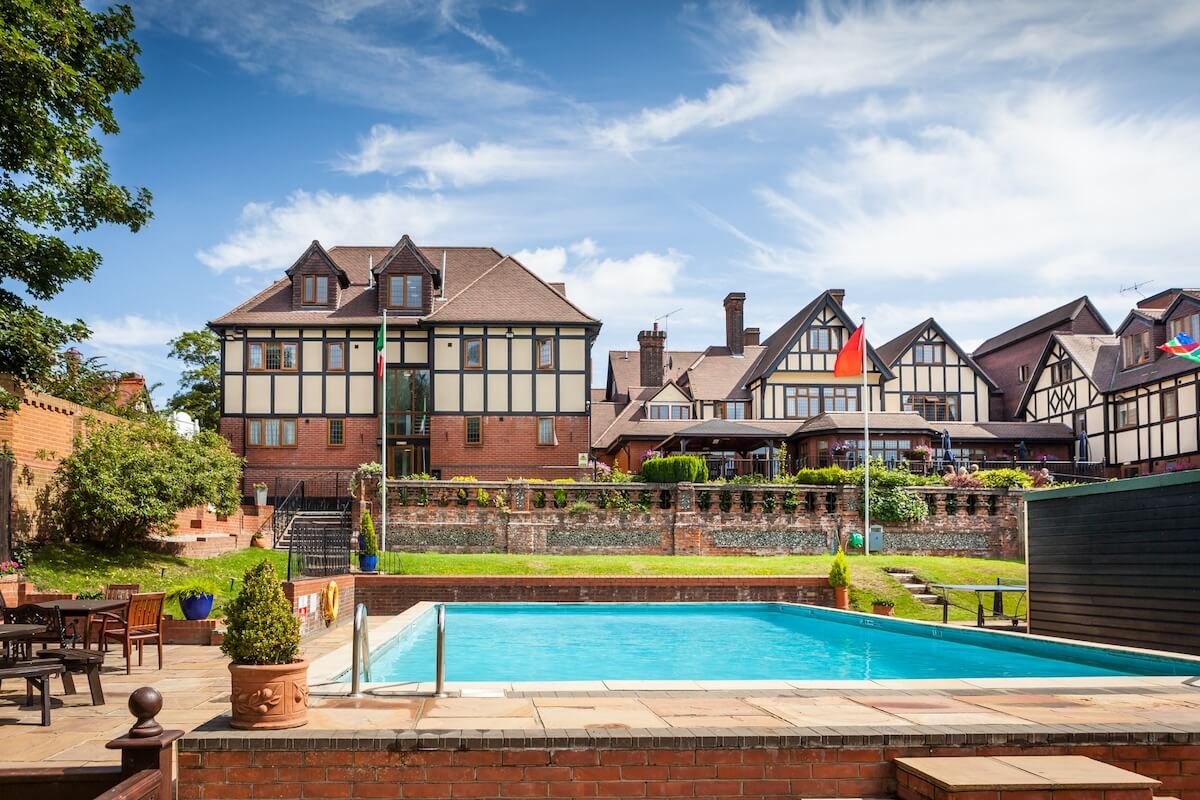 The town of Brentwood is home to Mount Avenue Banqueting Suite, a great Essex wedding reception venue that will cater for your big day – no matter how big or small your guest list is! If you're after more intimate wedding inspo, take a look at some of our other top picks for your intimate wedding. 
We absolutely love these Essex gems, but if you haven't found 'the one' yet, don't panic. Bridebook.co.uk's Wedding Venue Search is a quick and simple way of finding the right venues for you, so click the filters, choose your number of guests and type in Essex as your preferred location. We're sure that your dream venue is just around the corner…
Don't forget to use the budget, guestlist and checklist features while you're there to get the most out of your wedding planning time.
If you enjoyed this article, check out these: 
20 Small Wedding Venues in London
20 Beautiful Marquee Wedding Venues
20 Best Wedding Reception Venues in London
20 Beautiful Places to Get Married
20 Farm Wedding Venues in the UK
Happy Planning!