London is home to some very unique wedding locations if you are looking for a different kind of celebration. All of the unusual wedding venues in London offer picturesque settings you won't find anywhere else. Indoors, outdoors, private or public … you name it, London has the perfect location for your big day!
Picture a beautiful wedding at the country's most visited sites or walk down the aisle in one of London's historical churches, which bring an element of rich history and old-fashioned elegance to any ceremony.  Any way we spin it, we are sure you'll find your happy place at one of these top London Wedding Venues.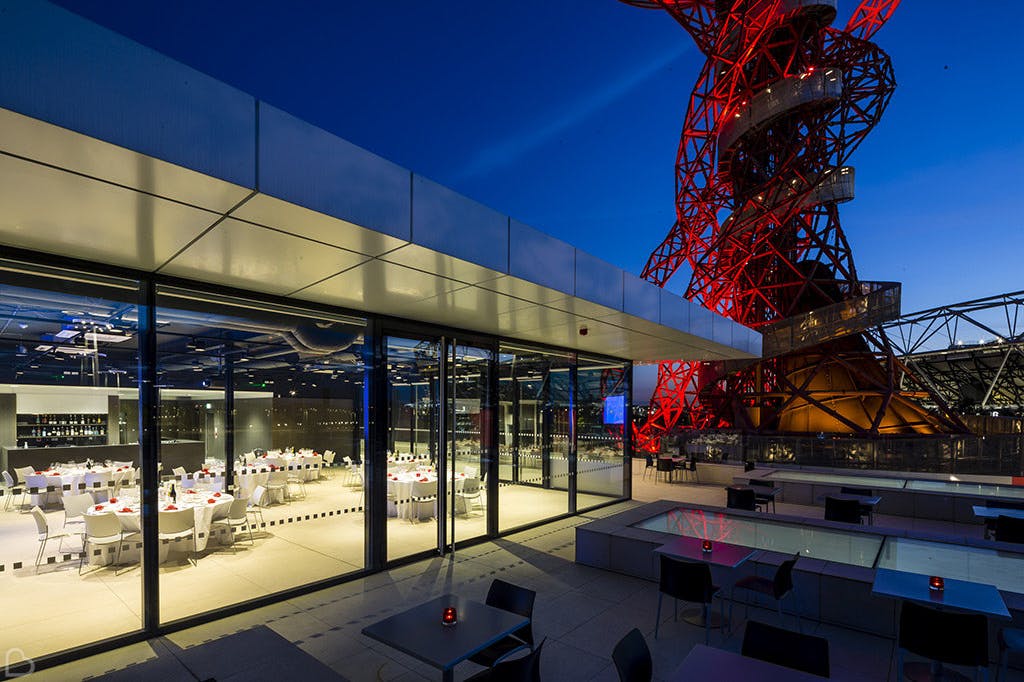 Say your vows at 250ft at the lower viewing platform, before moving to the upper viewing platform at 262 feet to experience a spectacular wedding breakfast, all set against the stunning panorama of London's stunning skyline!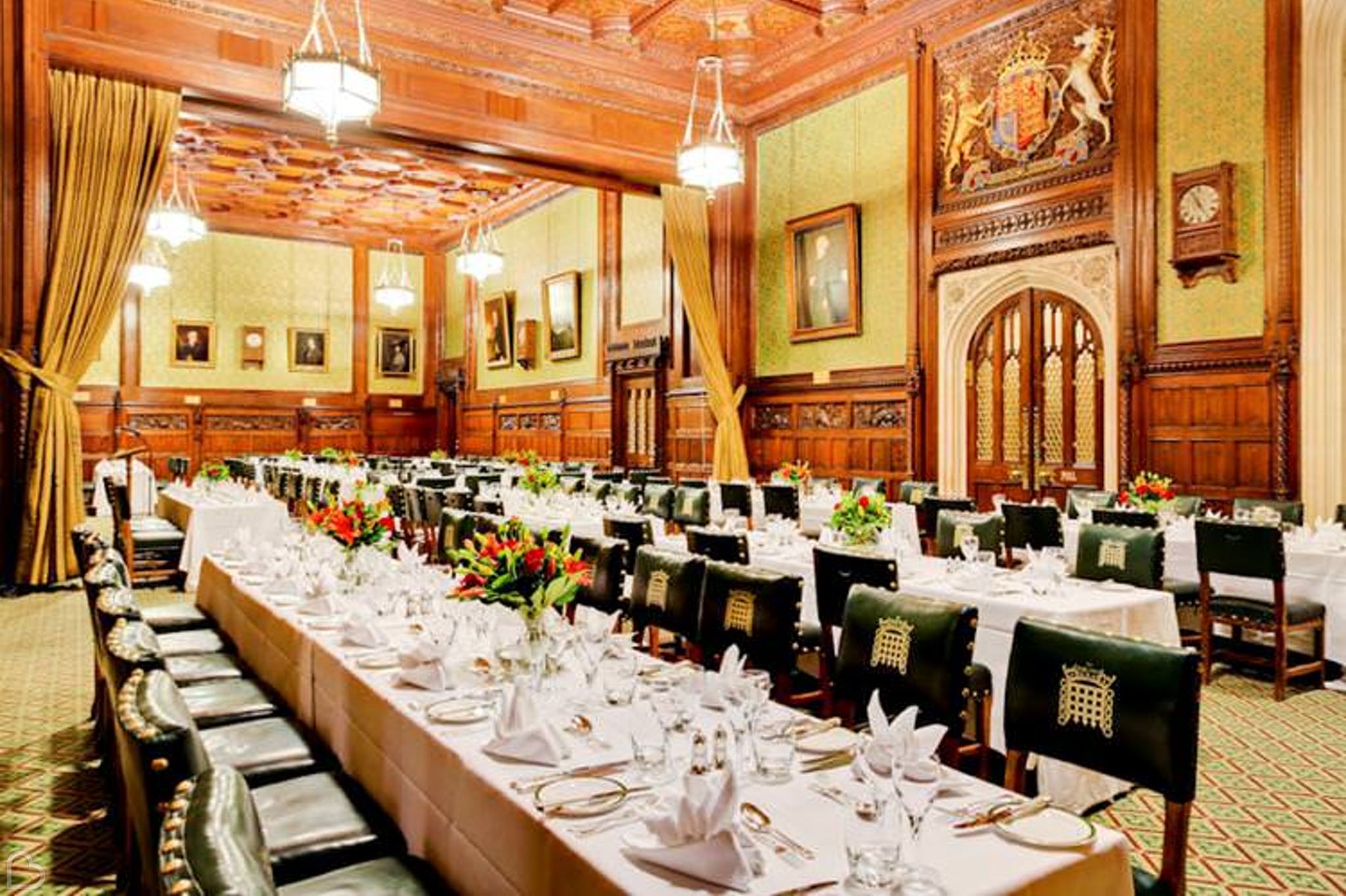 Steeped in history, the Houses of Parliament / Palace of Westminster in London provides a unique setting for a wedding celebration. Dominating the banks of the River Thames, the Palace's façade heralds this UNESCO World Heritage site as one of the most iconic in the world.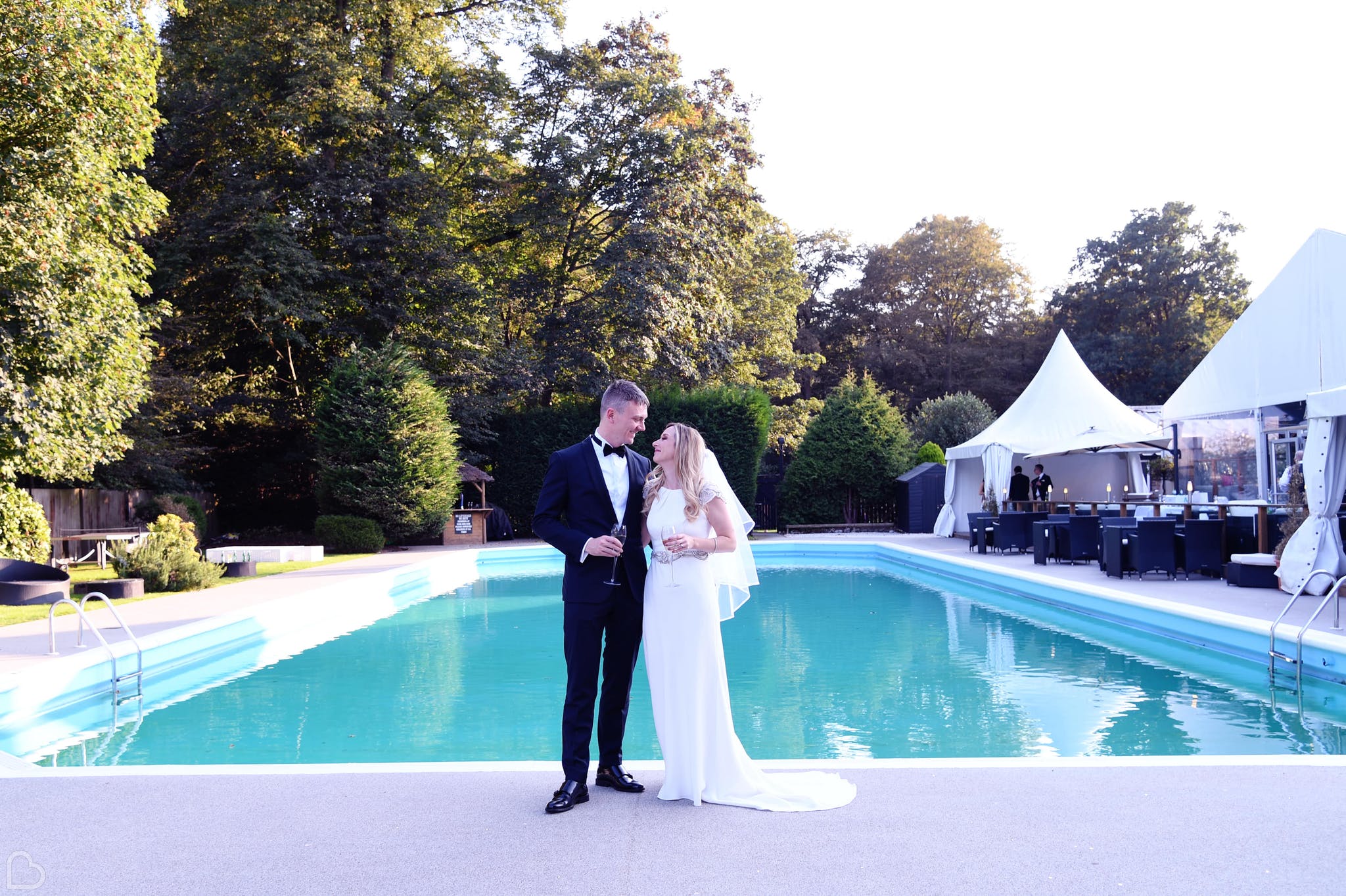 Whatever time of year you want your special day to be, the Kings Oak Hotel bordering Essex and London, and nestling in the beautiful Epping Forest will enchant you and your guests and provide Lifelong memories, not to mention the WOW factor!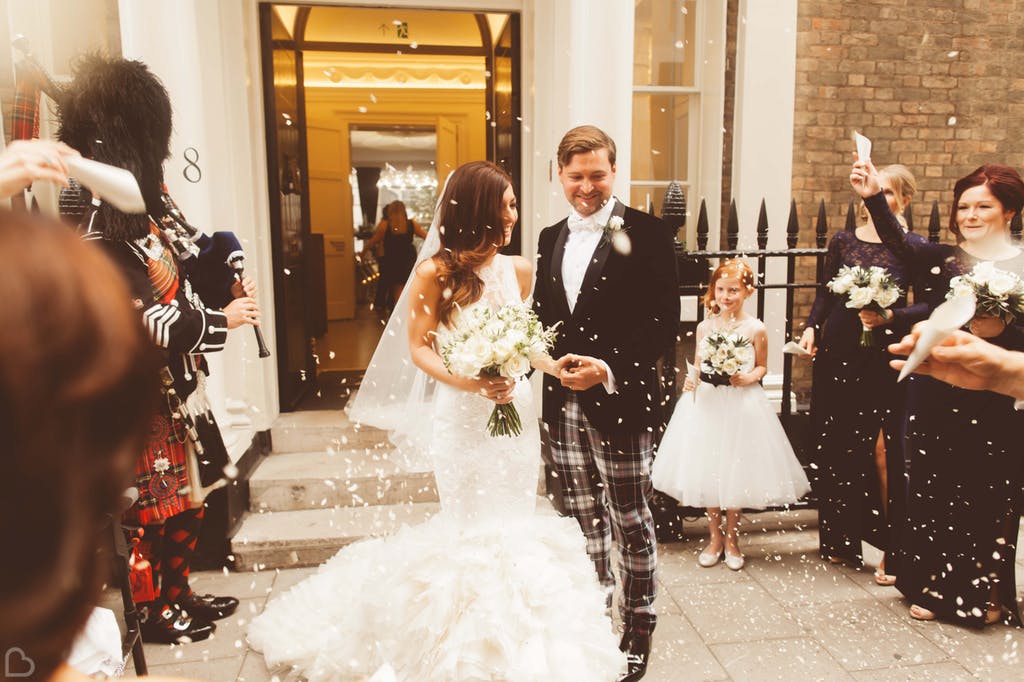 With its graceful Georgian architecture, stunning interiors and central location, the RSA House is the perfect venue for a quintessential London wedding offering Georgian grandeur, contemporary style and some surprising spaces all under one roof.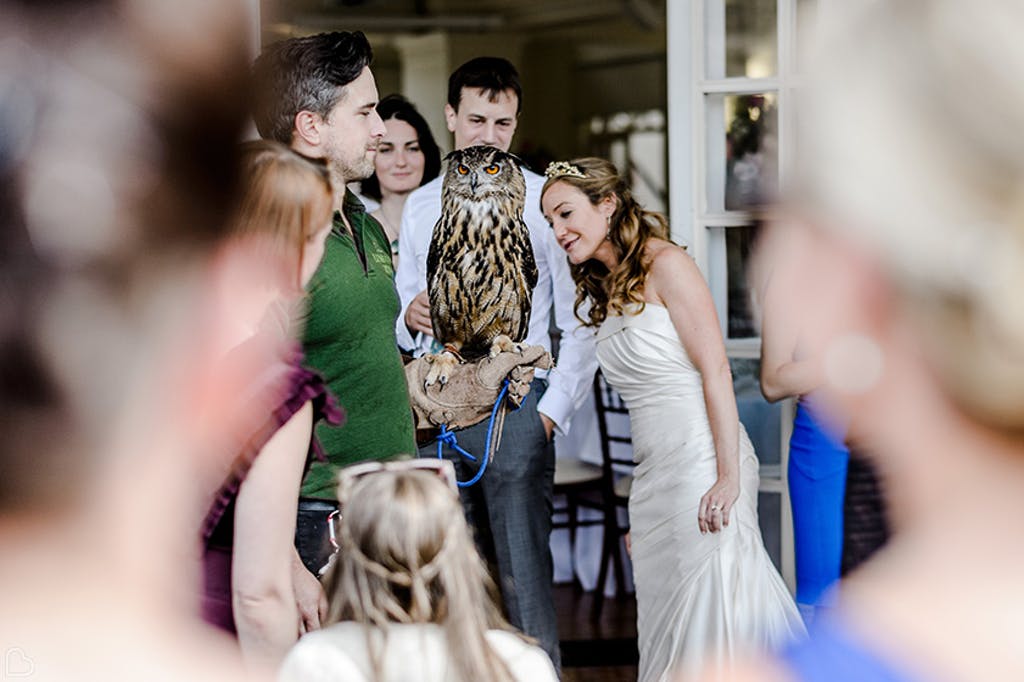 If you're looking a quirky and unusual wedding venue in London, look no further!  ZSL London Zoo has an event space to suit you. This usual wedding venue will blow your mind! Add some animal magic to your event, enjoy a roaring wedding celebration and arrange an animal encounter for your guests, making it a rip-roaring success!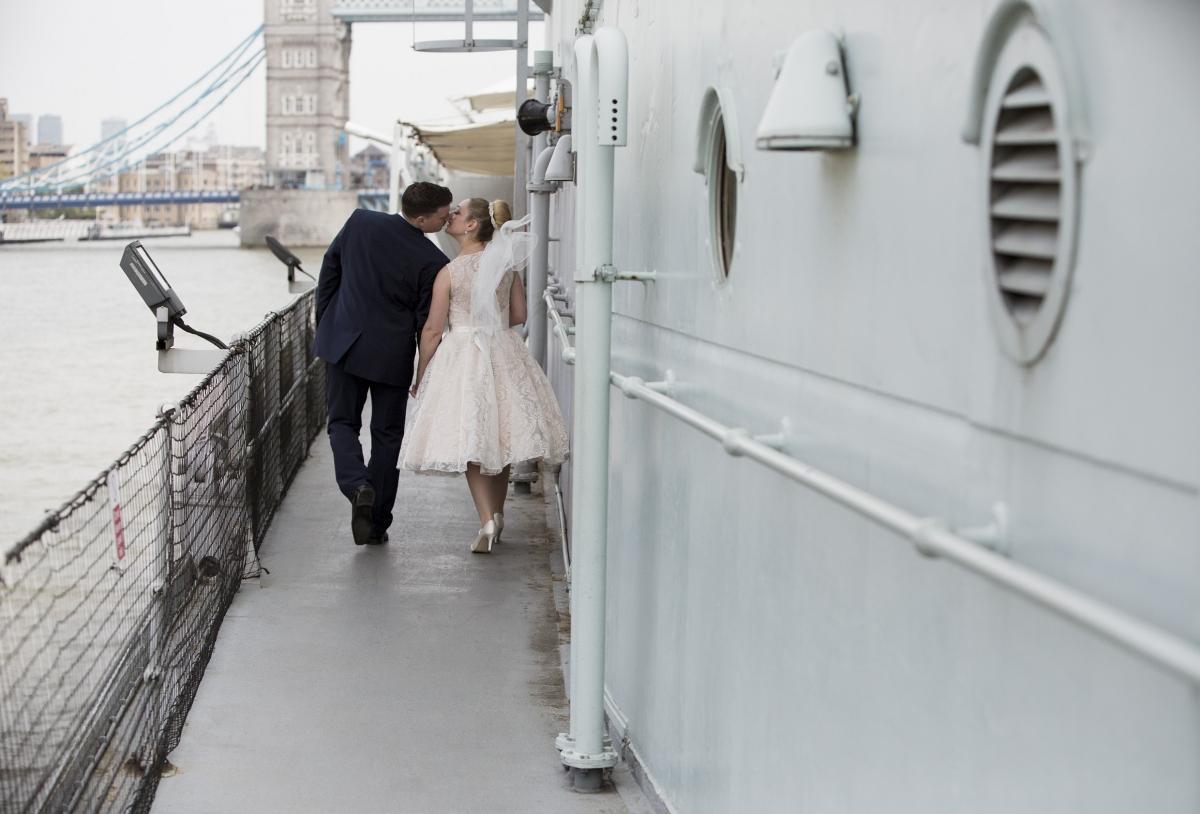 We think this is one of the most iconic and unique Wedding Venues in London. Steeped in history and naval charm, HMS Belfast promises an event your guests will never forget.  Permanently moored between London Bridge and Tower Bridge, HMS Belfast is the most significant surviving Second World War Royal Navy warship.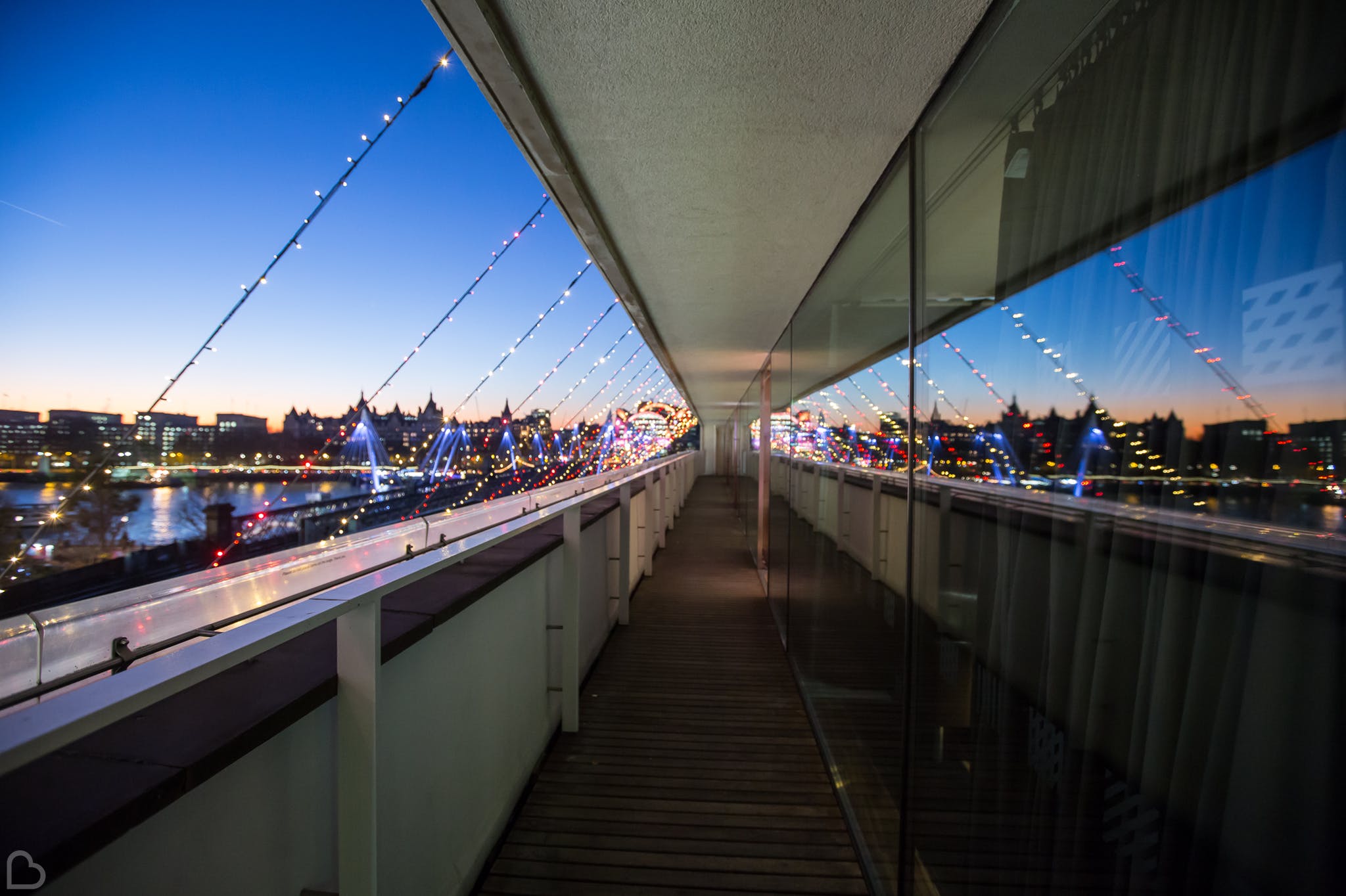 For a wedding venue with unforgettable views and an esteemed cultural heritage, Southbank Centre is the perfect choice. Our pavilion spaces in Royal Festival Hall offer unique locations in a Grade 1 Listed building with romantic riverside views over central London and the Thames.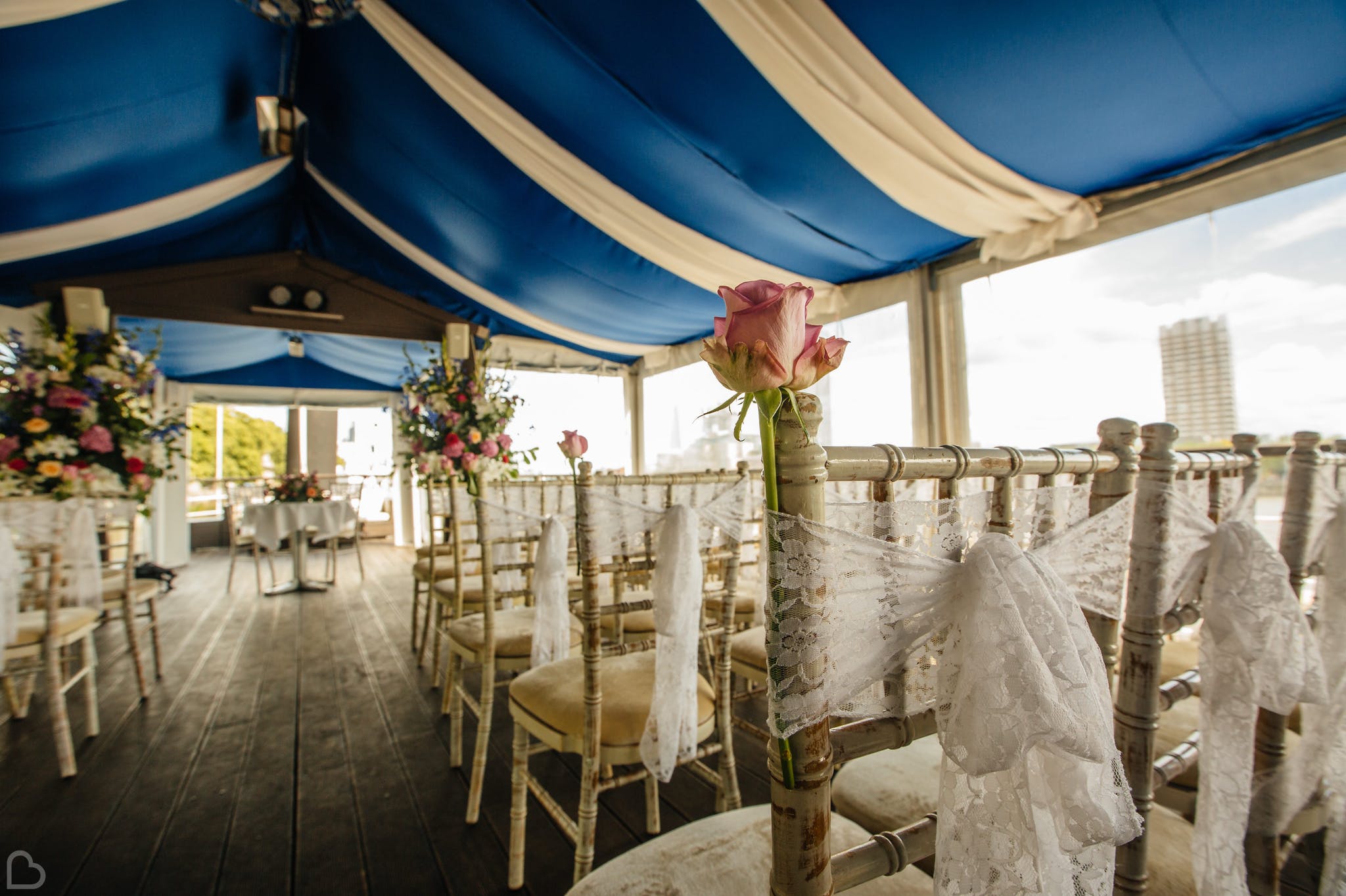 The Yacht London is a permanently moored 1927 luxury steam yacht with a fabulous history. Situated on the North Bank of the Thames, between Waterloo Bridge and Blackfriars, in what is known as "The Mayfair of the River". This is one of the most unique wedding venues, offering you fantastic views of the London skyline for a memorable and picturesque wedding.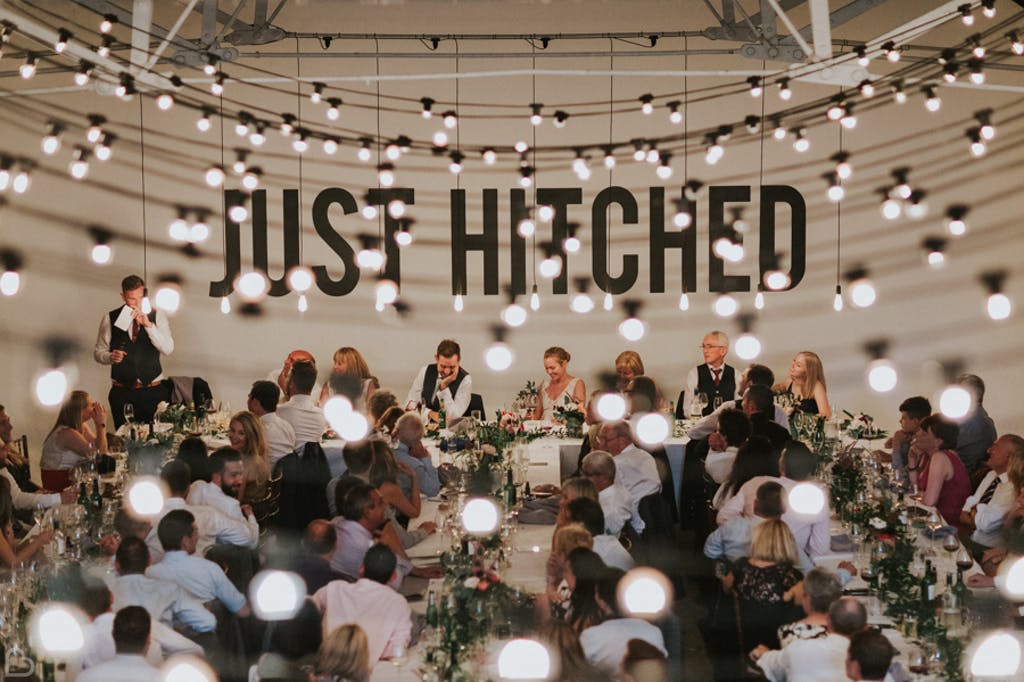 Shoreditch Studios is a beautiful railway arch warehouse and studio space licensed for ceremonies and receptions.  Unlike traditional London wedding venues which offer only fixed wedding packages restricting catering or decor, this unique wedding venue in London is a blank canvas at which you can unleash your creativity and make your own.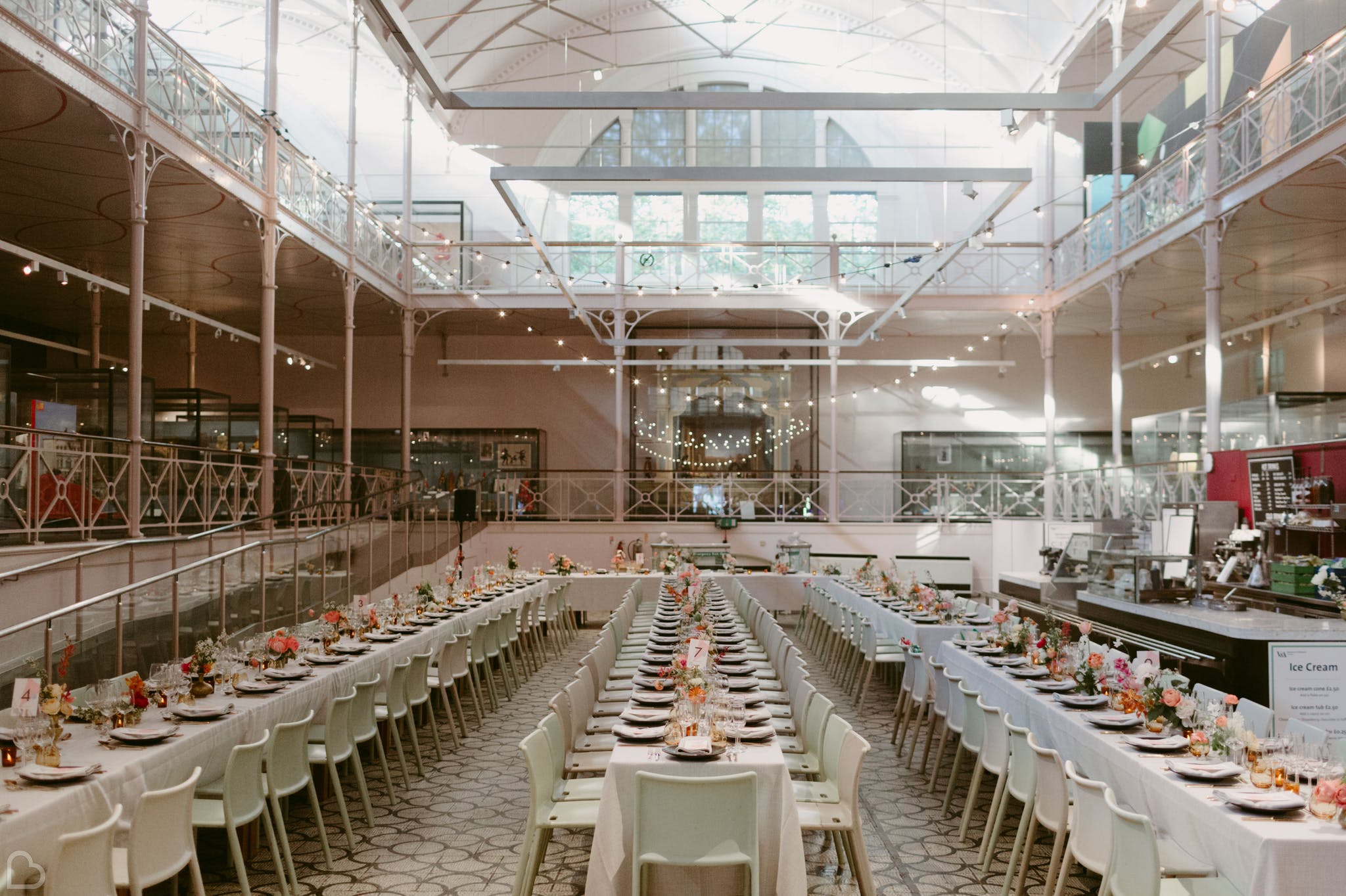 This is one of London's best-loved museums and offers a unique and historical venue on the edge of the City. In this magnificent, grade II listed Victorian building are remarkable spaces and many original 19th century features, including the elegant and historic Marble Floor laid by female prisoners from Woking gaol.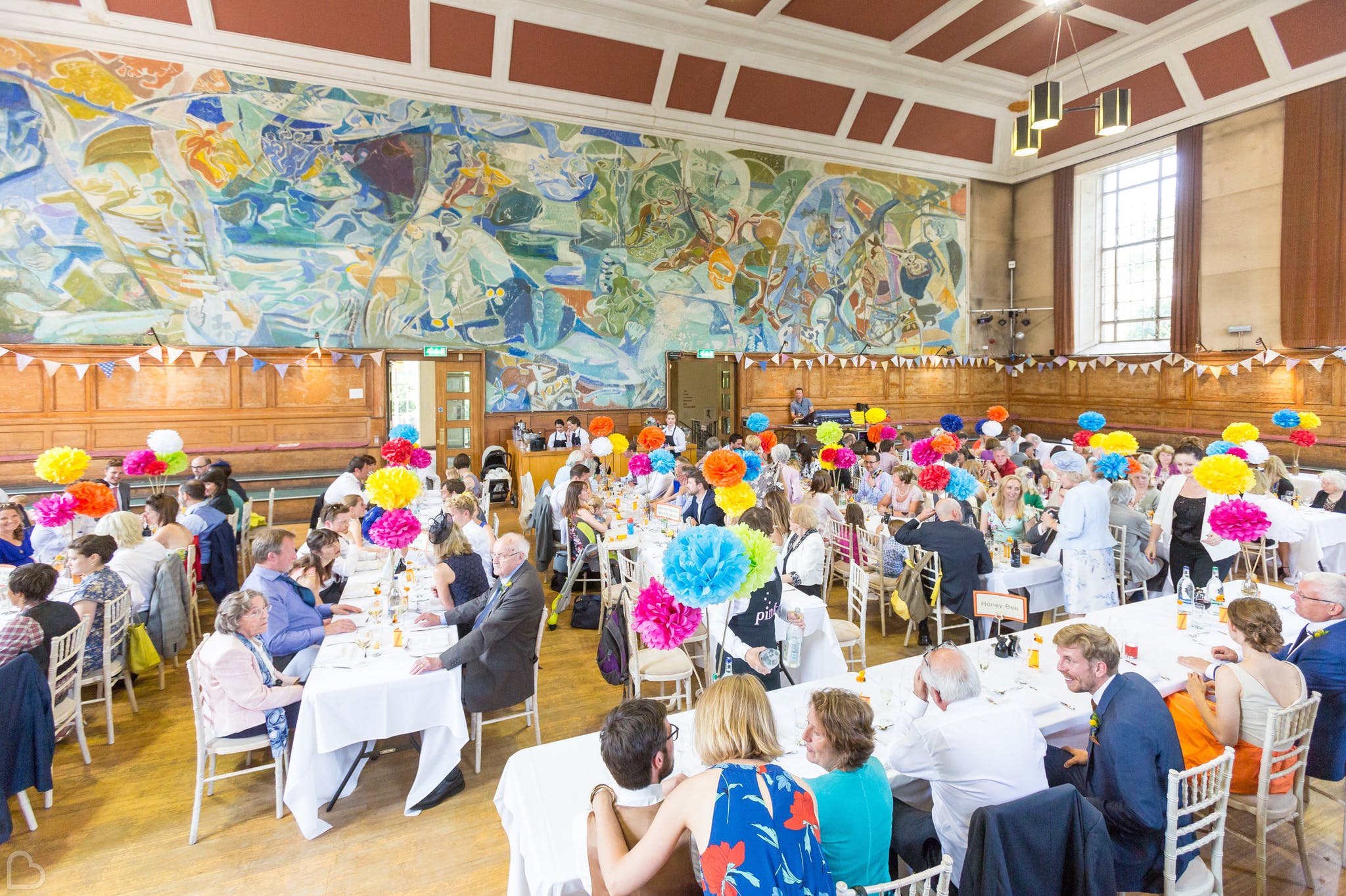 An iconic Grade II listed 1930's building near Regent's Park in London, has 5 spaces to hire that can accommodate weddings of all sizes.  As Cecil Sharp House is the home of the English Folk Dance and Song Society they would be happy to assist you with booking entertainment for your event.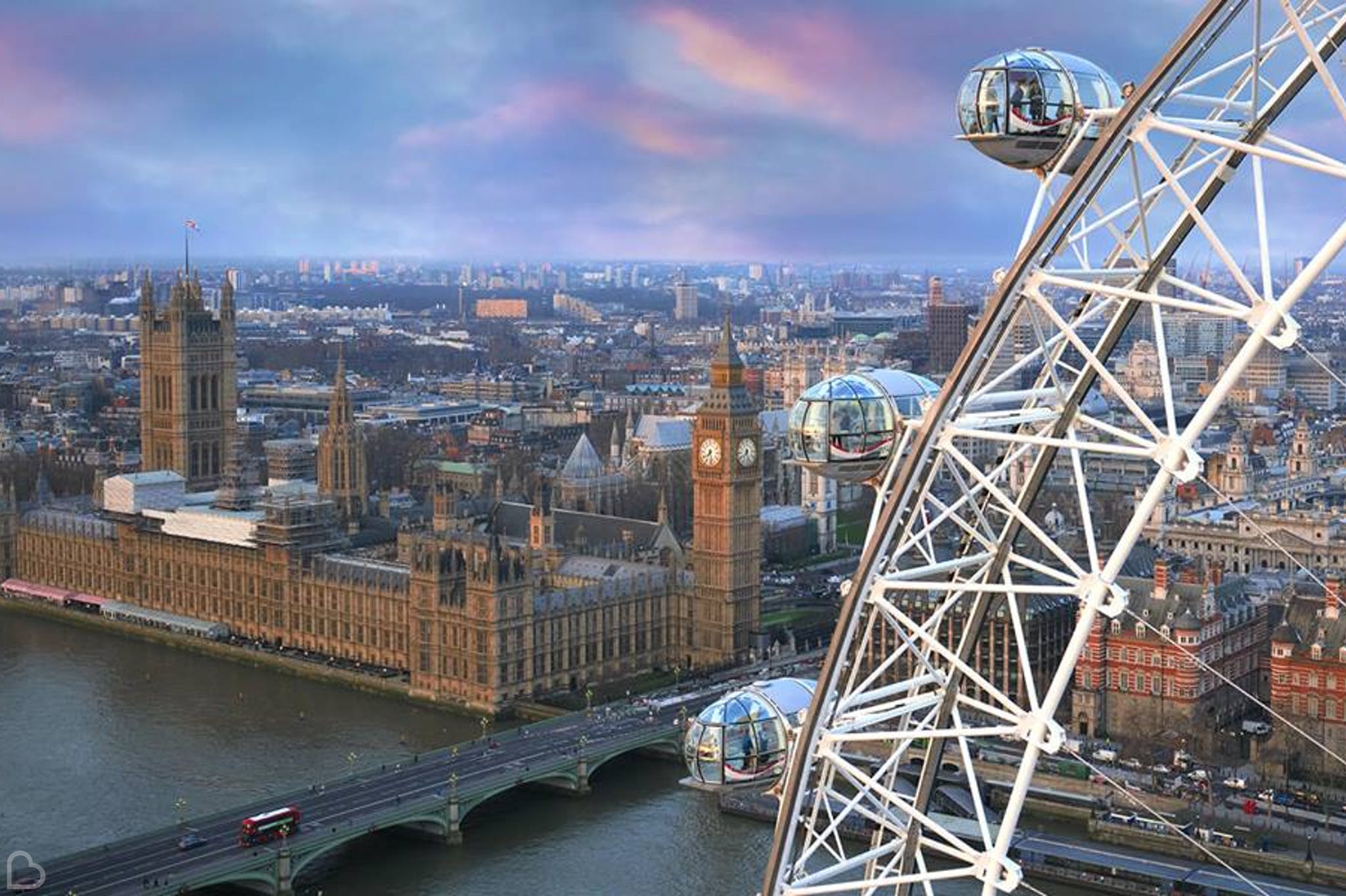 At 135 metres above the majestic sights of London,weddings at the London Eye include a flight in a private capsule, beautifully decorated with flowers for 2 rotations (one hour). Wedding capsules can accommodate up to 16 people in the ceremony capsule including the happy couple.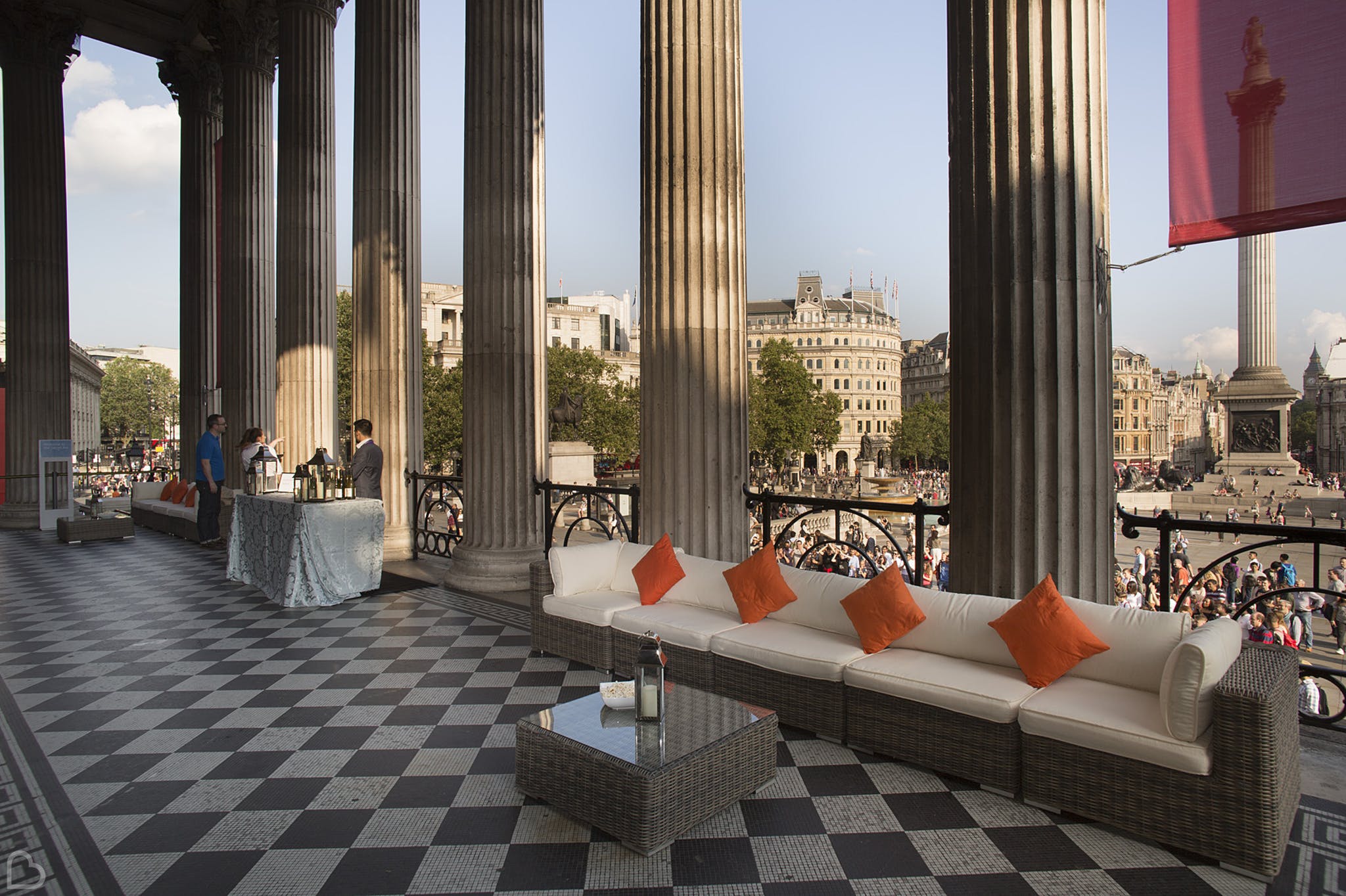 Have you ever pictured yourself entertaining next to the world's greatest artworks? Located at the very heart of London, The National Gallery is one of the best-loved art galleries in the world. This alternative wedding venue with a difference is full of culture, interest, elegance and romance.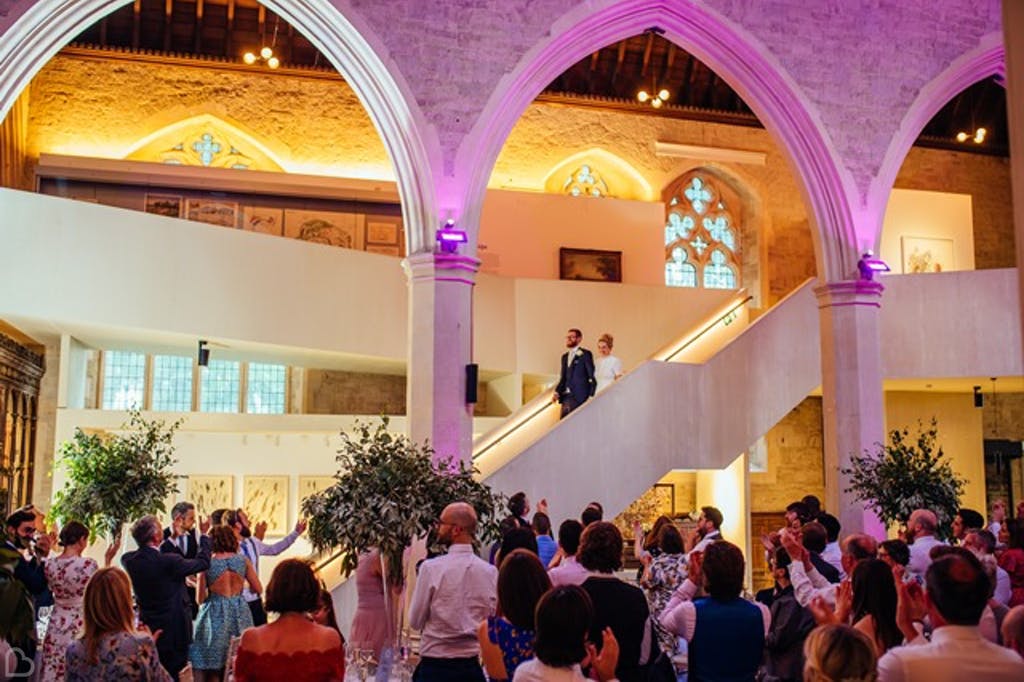 Situated by the River Thames and next to Lambeth Palace, The Garden Museum provides the perfect location for wedding receptions.  From initial site visit up until the day of the event itself, they are on hand to offer advice, inspiration and practical ideas for making your celebration a unique and memorable experience.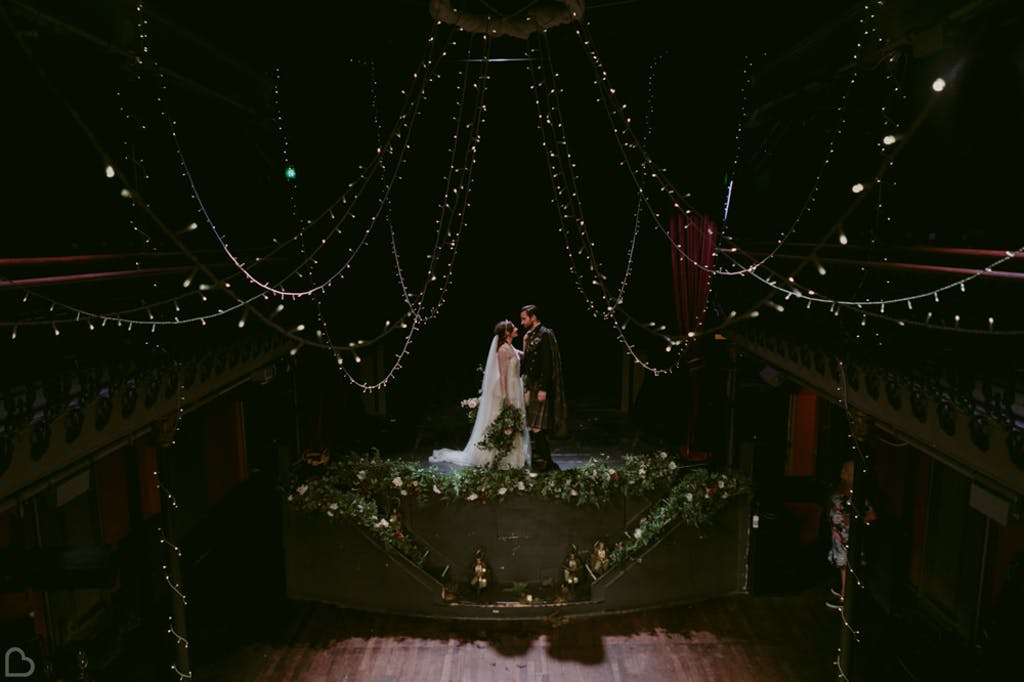 This beautiful Victorian Music Hall is perfect for your quirky East London wedding. Tie the knot in style in a beautiful venue home to artists, performers and pillars of the community.  Each wedding at Hoxton Hall is unique and perfect for ceremonies, wedding breakfasts, banquets and parties.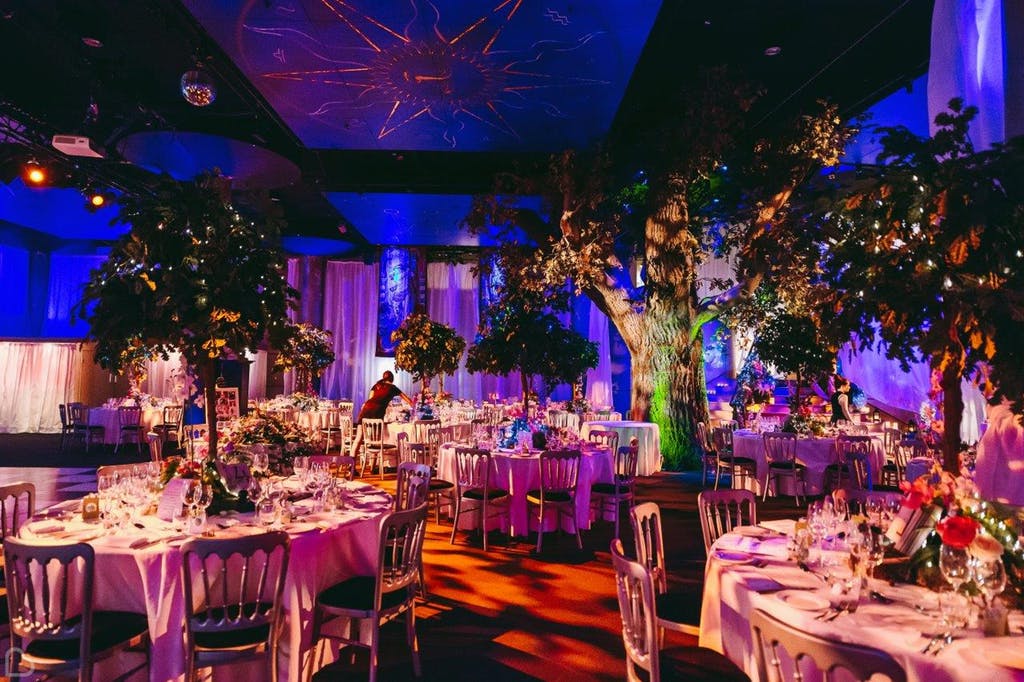 There are few places that evoke centuries of romance like the Globe Theatre. From the youthful passions of Romeo and Juliet to the comic lovers in A Midsummer Night's Dream, love has always been at the heart of Shakespeare's plays at the theatre. A stunning exclusive use wedding venue in the heart of London with views looking out onto the Thames.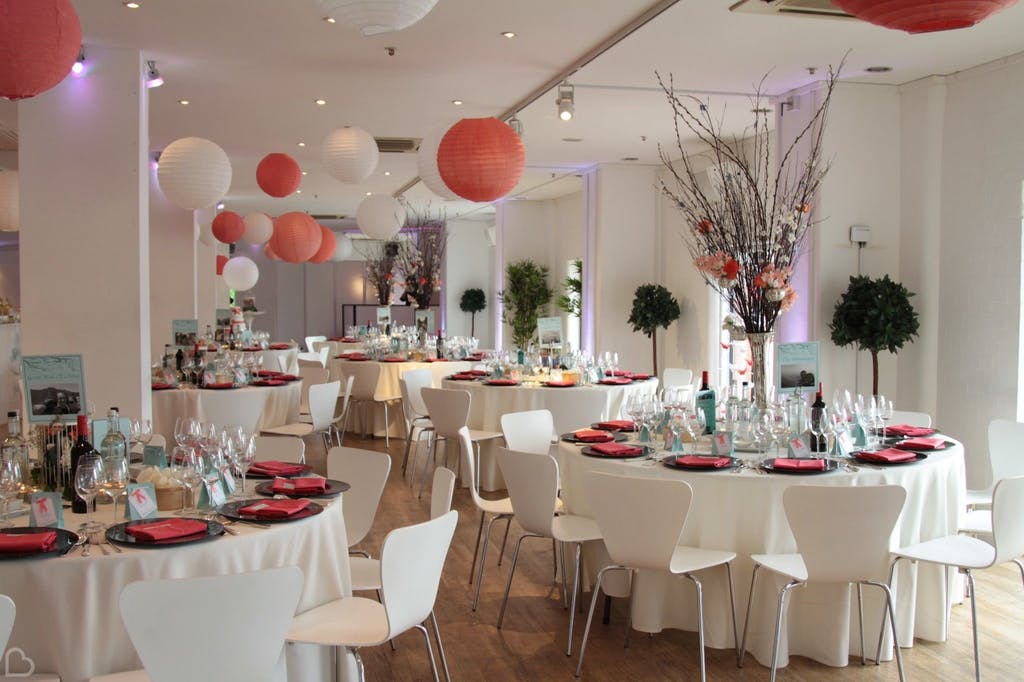 This stunning riverside wedding venue in the iconic OXO building is a truly unique way to celebrate your Big day!  OXO2 is a truly special place for couples to start their life together. The chic, contemporary space of OXO2 makes a breathtaking romantic setting for your wedding day.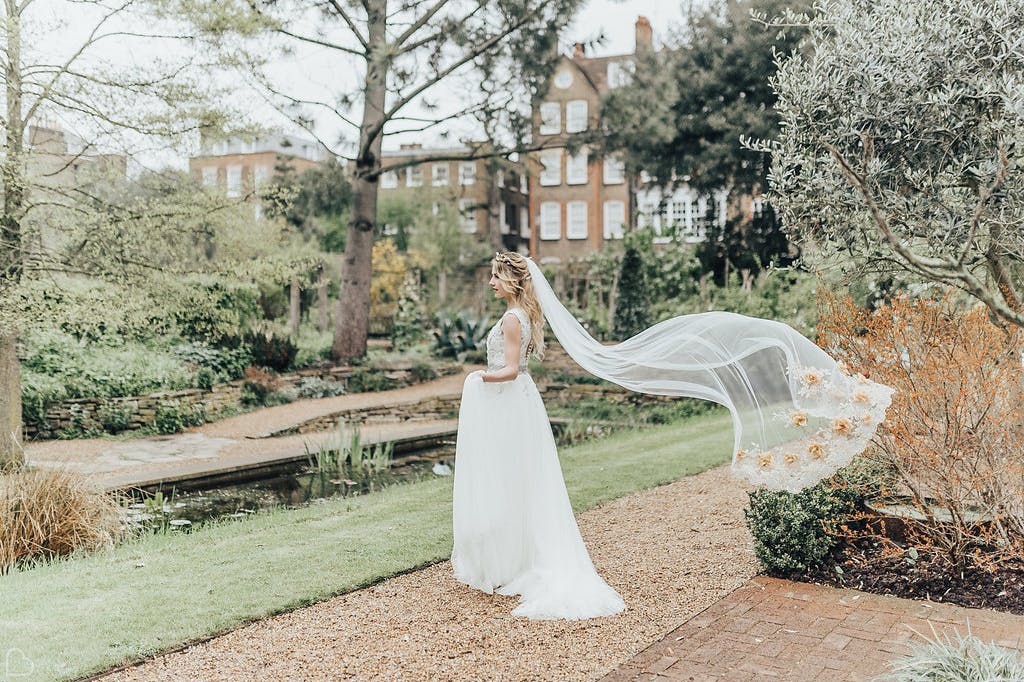 Hidden in the heart of London, Chelsea Physic Garden is a beautiful and magical setting for your special day. Chelsea Physic Garden provides the perfect backdrop for your wedding day, it is quite simply the ultimate garden wedding venue!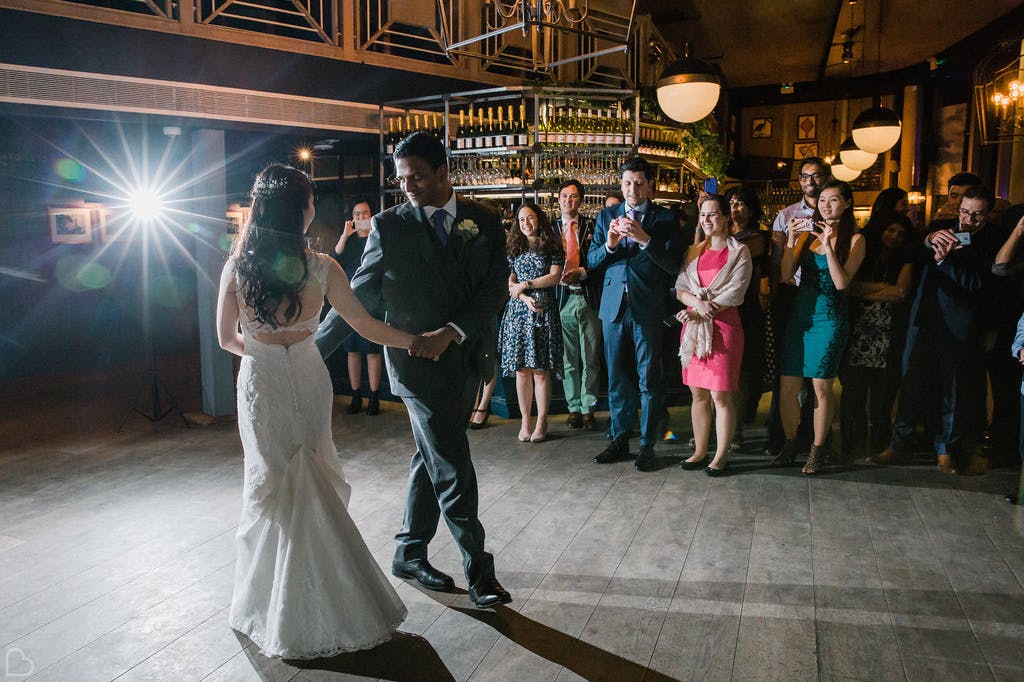 A wedding on the banks of the Thames – what could be more perfect? How about a wedding on the banks of the Thames in your very own elegant pub with a feast of glorious gastronomy? Thought so!  This unique wedding venue in London boasts amazing views of The Shard through the impressive curved floor-to-ceiling glass windows.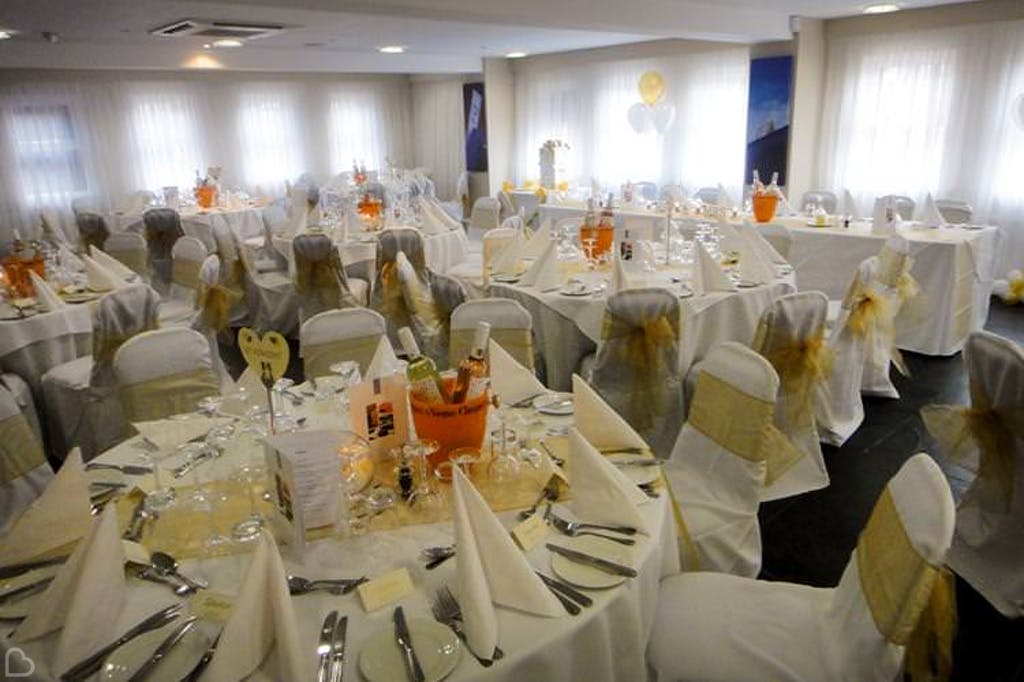 The ideal venue for a football fan or someone looking for an alternative setting for their big day.  Selhurst Park is a truly special place and provides a unique personal wedding venue filled with glamour and class.
We hope you've loved our list of unique and quirky wedding spots to say I do in!  We had a lot of fun picking them out just for you. If you still couldn't find "the one" on this list, head over to Bridebook's Wedding Venue Search, when you will find the perfect place to tie the knot!
To help you get your planning underway, go over to our budget tool where we show you how easy it is to do all the planning yourself!  We also have a checklist tool and even a guestlist tool that you can use free of charge!  
HAPPY PLANNING!