Your wedding is a special and important day. If you feel overwhelmed at the prospect of planning and booking a wedding in Kent, don't panic! We are here to help you plan your 'simply perfect' and totally affordable Kentish wedding!  Because of its abundance of orchards and hop gardens, Kent is traditionally known as "The Garden of England". The stunning countryside, rolling valleys and the white chalk cliffs make it a very popular place to get married.  
The variety of Wedding Venues in Kent is endless with manor houses, converted barns and Castles. Kent also offers Zoo's, Farms and even Wildlife Parks to choose from!  In recent years converted barn and castle locations have become extremely popular and cheap wedding venues in Kent. With great commuter links to and from London, this has resulted in Kent being probably one of the most popular counties for a wedding.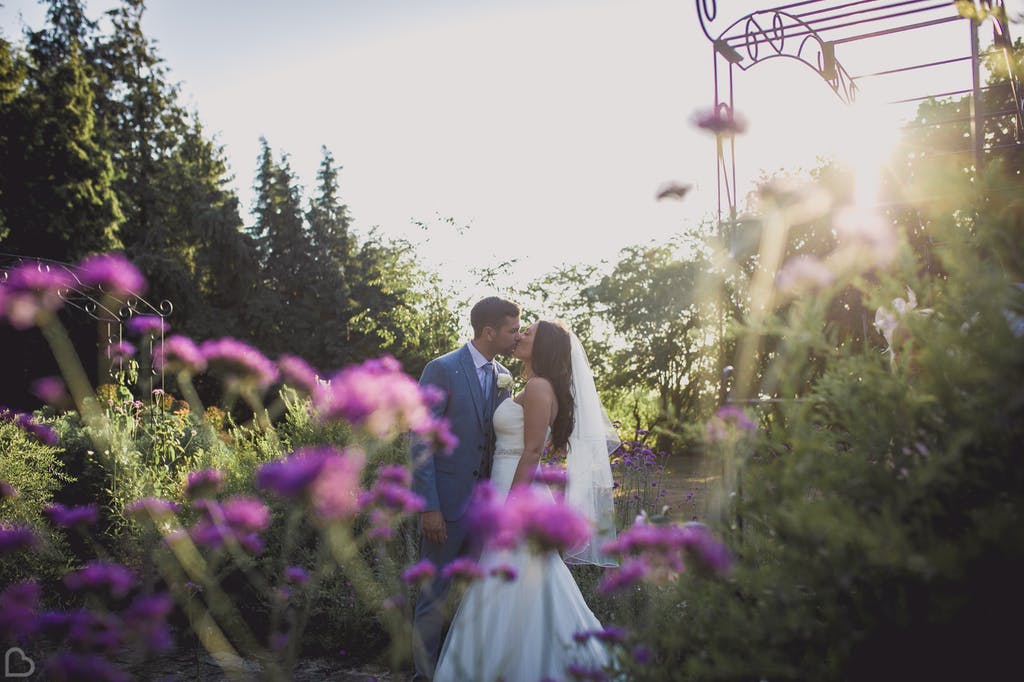 Hayne House is a family run venue, set in 35 acres beautifully landscaped grounds. Offering you exclusive use of the brand-new unique purpose-built Orangery, former Hunting Pavilion and pretty garden.  Whatever season you have in mind for your wedding, the versatility of Hayne House makes it a unique setting for your big day.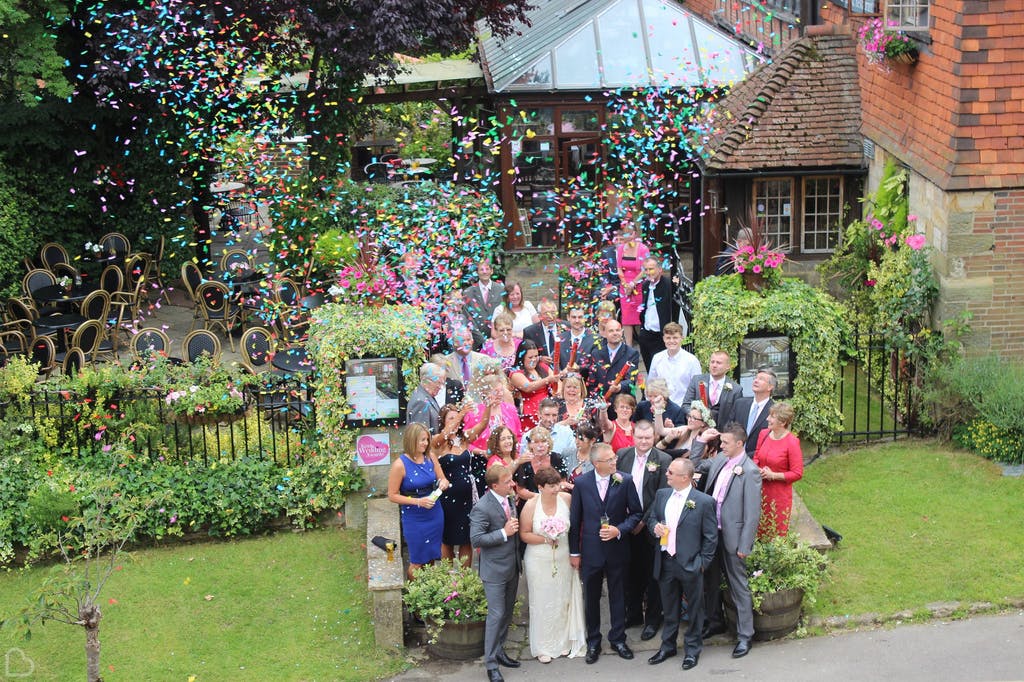 The Barn is a unique venue which has been rebuilt from a centuries old Elizabethan barn in a Kent village to its present site some years ago. It has been built in the traditional Kentish style with oak beams and columns and is a rustic venue with a modern edge, ideal for your chic wedding reception.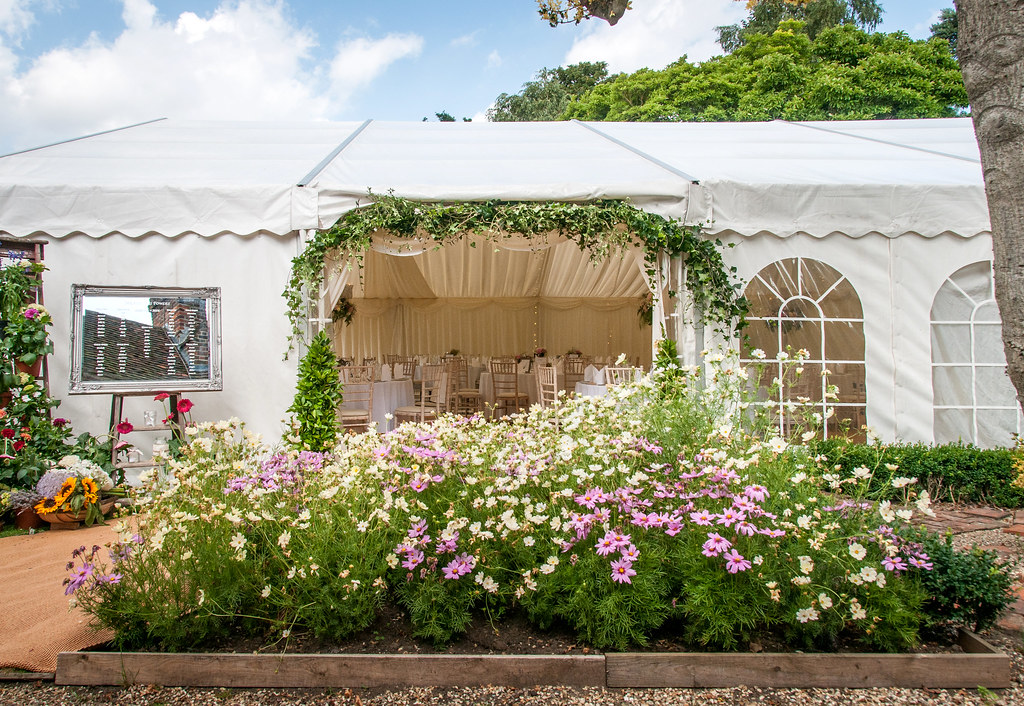 Of all the affordable wedding venues in Kent, this one definitely has the WOW factor when it comes to event settings. Hidden away from Canterbury's bustle, this picturesque venue includes a beautiful 2.5-acre tiered garden, which is the perfect backdrop for a marquee wedding venue, and can accommodate up to 200 guests.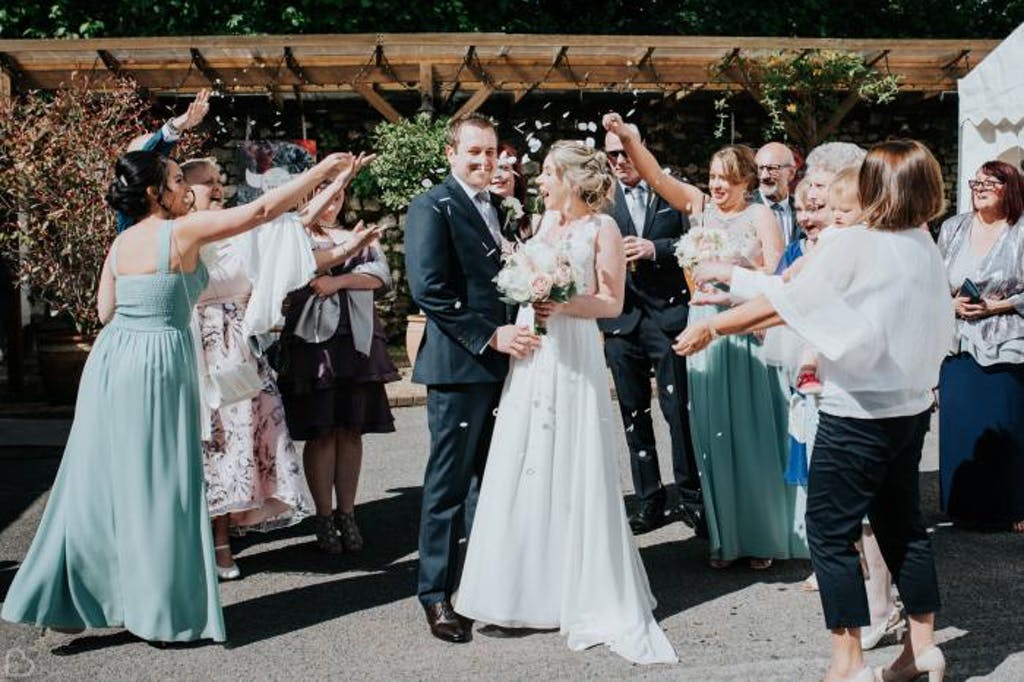 If you're looking for something with Spark and Style, but also want a cheap wedding venue, then this Gem is for you!  Situated in the historic village of Wrotham, near Sevenoaks and Maidstone, this 600-year old coaching inn boasts charm and character you won't forget.
The Black Horse Inn provides an intimate and relaxing location for a Wedding and Reception. Situated in the Kentish countryside on the historic Pilgrims Way, the Black Horse Inn and it's beautiful gardens provide a welcoming and spectacular location for hosting weddings and for the solemnization of civil marriages and partnerships.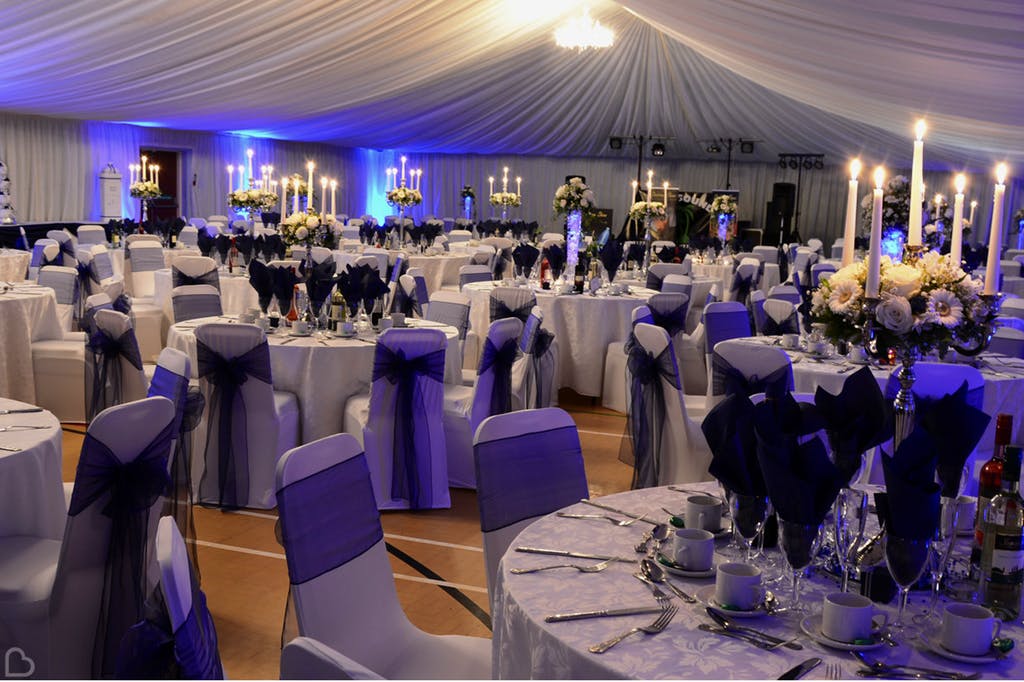 The Wedding Suites are inside Lordswood Leisure Centre which is set in 14 acres of beautiful woodland surroundings.  The venue is located within the Medway towns, both the M2 and M20 motorways are only a short 10-minute drive away. Easily accessible and beautifully scenic, this venue could be the one!
This is no ordinary Farm Wedding Venue.  When you choose Greenhill Farm for your special day you have their expert team to ensure the day goes to plan and you stay the blushing bride all day. Talk to them to planning your wedding and feel confident that every detail will be looked at to ensure your event runs smoothly.
Add some spice and pizzazz to your wedding!  The Hawkenbury Inn can accommodate your guests – whether it's a small party of 18/20 to a full wedding for 90 guests, offering a dance floor, disco, hog roast and even live cabaret! Who doesn't love a show? Say 'I Do' at one of the most affordable wedding venues in Kent.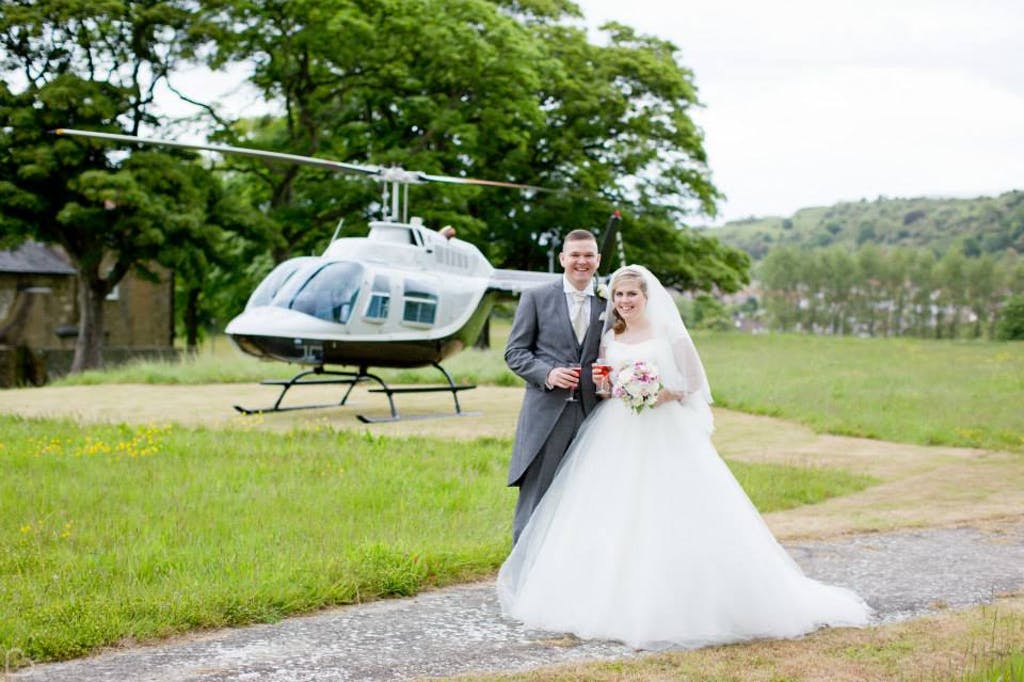 Right in the heart of Kent lies the Thatched Barn, a beautiful 16th century building that's a great choice for an idyllic and unique wedding day. Within the stunning grounds is a private helipad so if you are looking for the ultimate mode of transport for your wedding why not consider a helicopter! Fancy right?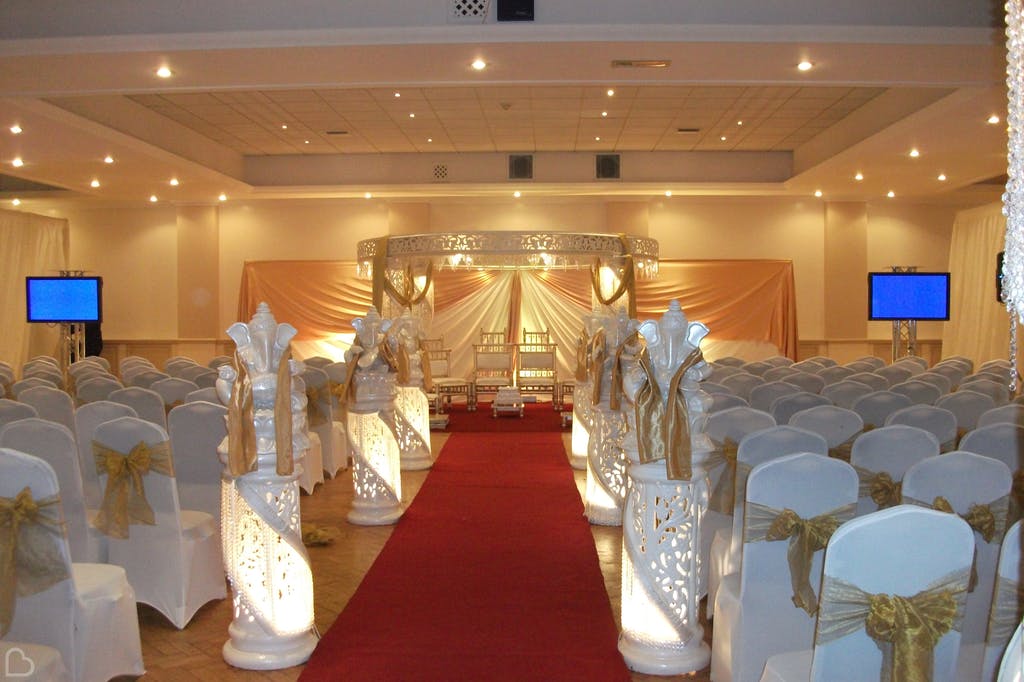 Oakley House is a licensed wedding and civil partnership venue. Set in this ideal location and combining a tastefully decorated wedding room in which to hold your service with the convenience of a large banqueting hall PLUS in-house catering facilities, you can't go wrong!
Get in here and book for a place to marry.  You will be so happy you did. Riverview Manor would love to help make your dreams become a successful reality at their very unique venue. This budget wedding venue won't break the bank and the flexibilities and opportunities are literally endless. Yes, Literally!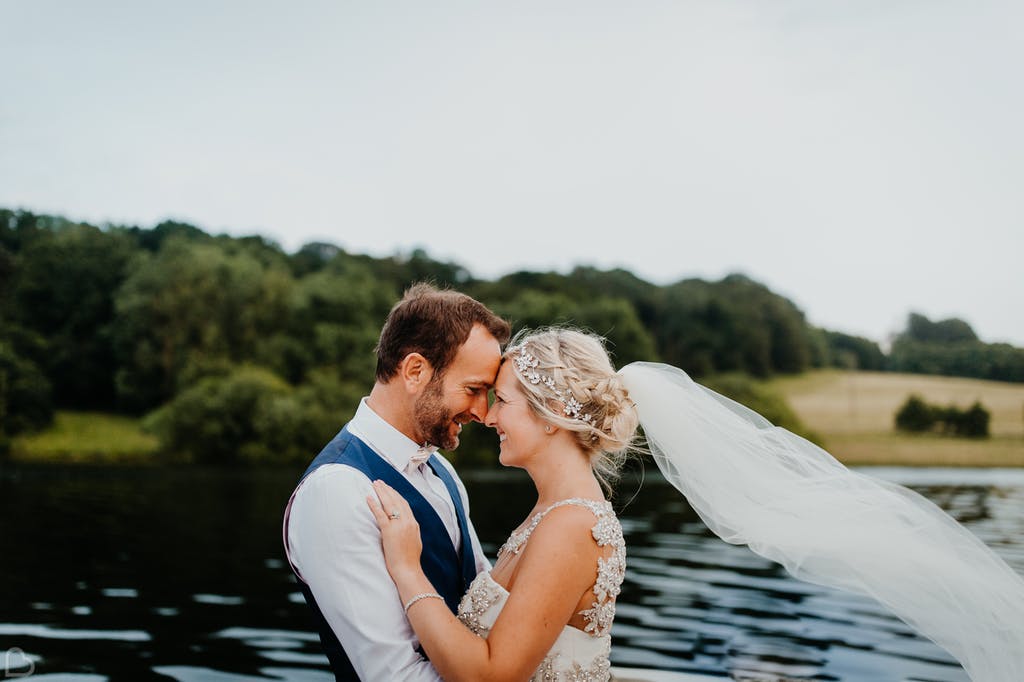 Breath-taking panoramic views across the reservoir and hundreds of acres of outstanding natural beauty make Bewl Water the picture-perfect location for your special day and one of the most unique Wedding venues in Kent on a budget.  Choose to marry to the backdrop of the South East's largest stretch of open water.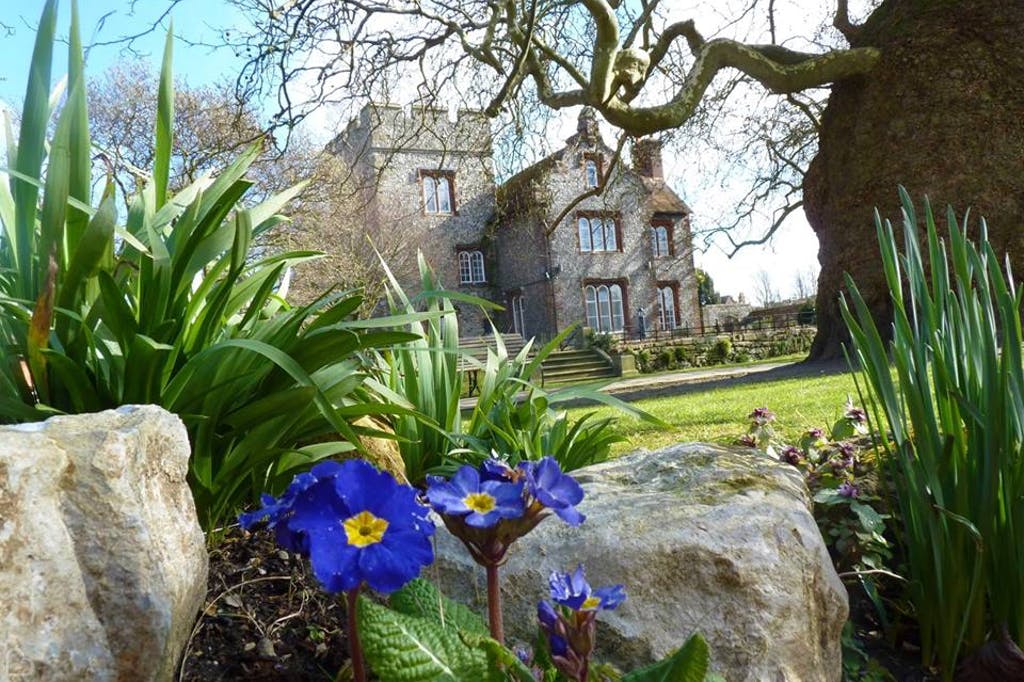 Create your perfect day in our intimate and sophisticated venue, offering a touch of originality and a sense of grandeur. Tower House is fully licensed to host your wedding, civil ceremony or reception for up to 70 people at very little cost.
Dream of getting married at a beach wedding venue? We think this one comes pretty close! Herne Bay has been purpose built to help create the perfect setting for you and your loved ones on your special day. Exchange your vows surrounded by all the charm and beauty that Herne Bay's seaside has to offer.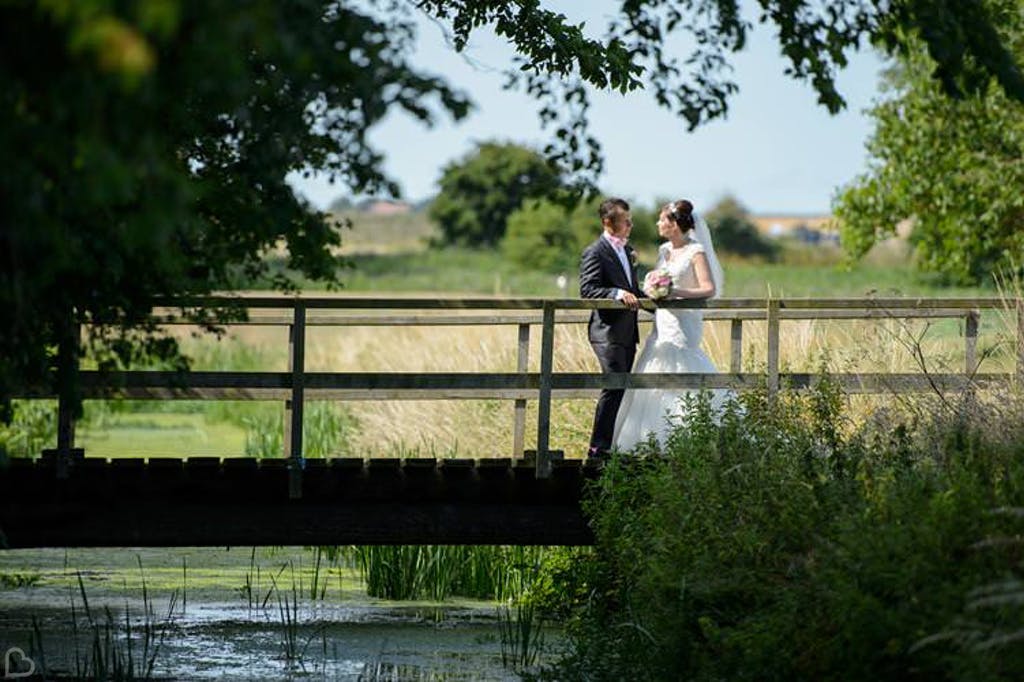 This delightful and picturesque wedding venue offers a unique wedding setting that will leave a lasting impression on you and your guests. As one of the best wedding venues in Kent on a budget, they have a wealth of experience to inspire creativity and expression when planning the unification of your marriage.
Who says you can't have the perfect wedding on the cheap?  These are just SOME of the wonderful options Kent has to offer at affordable prices.   
Take a look at our handy budget feature to help you keep your costs low, as well as well as a useful checklist to ensure everything runs smoothly.  We also have a guest list feature you can use to make sure all the aunts and uncles are invited to share in your special occasion!
From here on, it's up to you!  
HAPPY PLANNING!