If you are getting married soon and looking for your wedding style, you might get confused about which one to go for. There are a lot of trendy wedding styles that might excite you but if the thoughts of the laid-back wedding in the countryside fill your heart with excitement and joy, then the Rusting Wedding style would be perfectly suitable for you.
Here we round-up the top 15 Rustic Wedding Ideas, which will make your wedding day the most memorable one with the fabulous décor that will make you feel inspired.
1. Outdoor forest wedding ceremony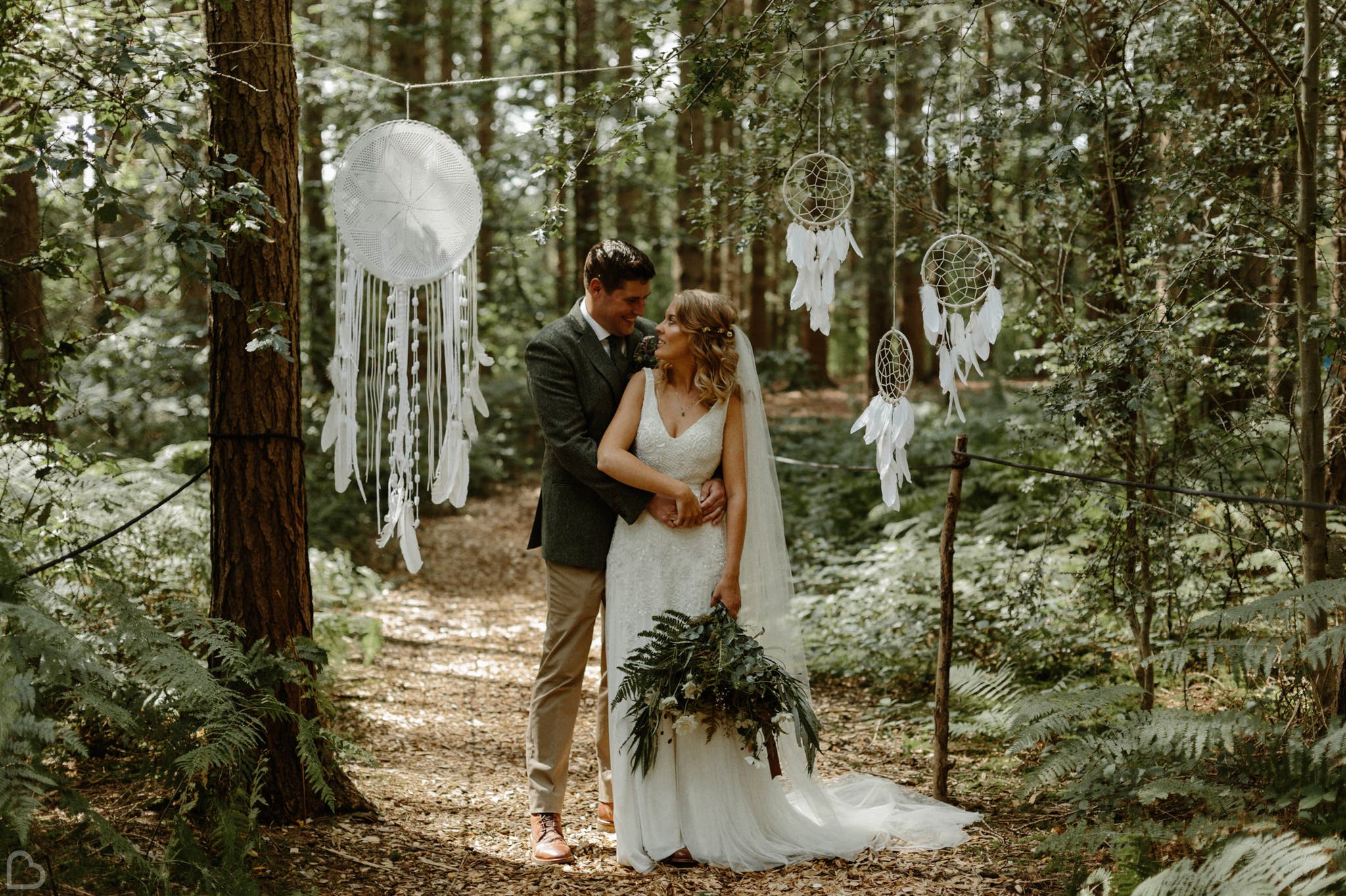 You can ditch the traditional ballroom and go for the more natural locale like an outdoor forest wedding ceremony.
To add a fantastic rustic twist on your wedding day, you can plan a wedding ceremony surrounded by woodlands, trees, and gardens, bringing a rustic and enchanting look to your wedding.
2. Rustic barn wedding venues
Rustic Barn wedding venues are something that will surely bring joy to your wedding day. The Rustic Barn Wedding Venues are trendy among most engaged couples because no other wedding venues can beat the country's rustic vibes.
The idea of getting married in a Rustic Barn Venue will undoubtedly serve as the perfect backdrop for your memorable day.
3. Outdoor lawn games
If planning a backyard or lawn wedding, you can think about how amazing it would be to add some outdoor lawn games that will make your guests happy and engaged.
There are a lot of wedding lawn games that can be a perfect addition to a rustic wedding. It will surely bring out the playfulness in everyone and will get your guests to mingle.
4. Rustic wooden seating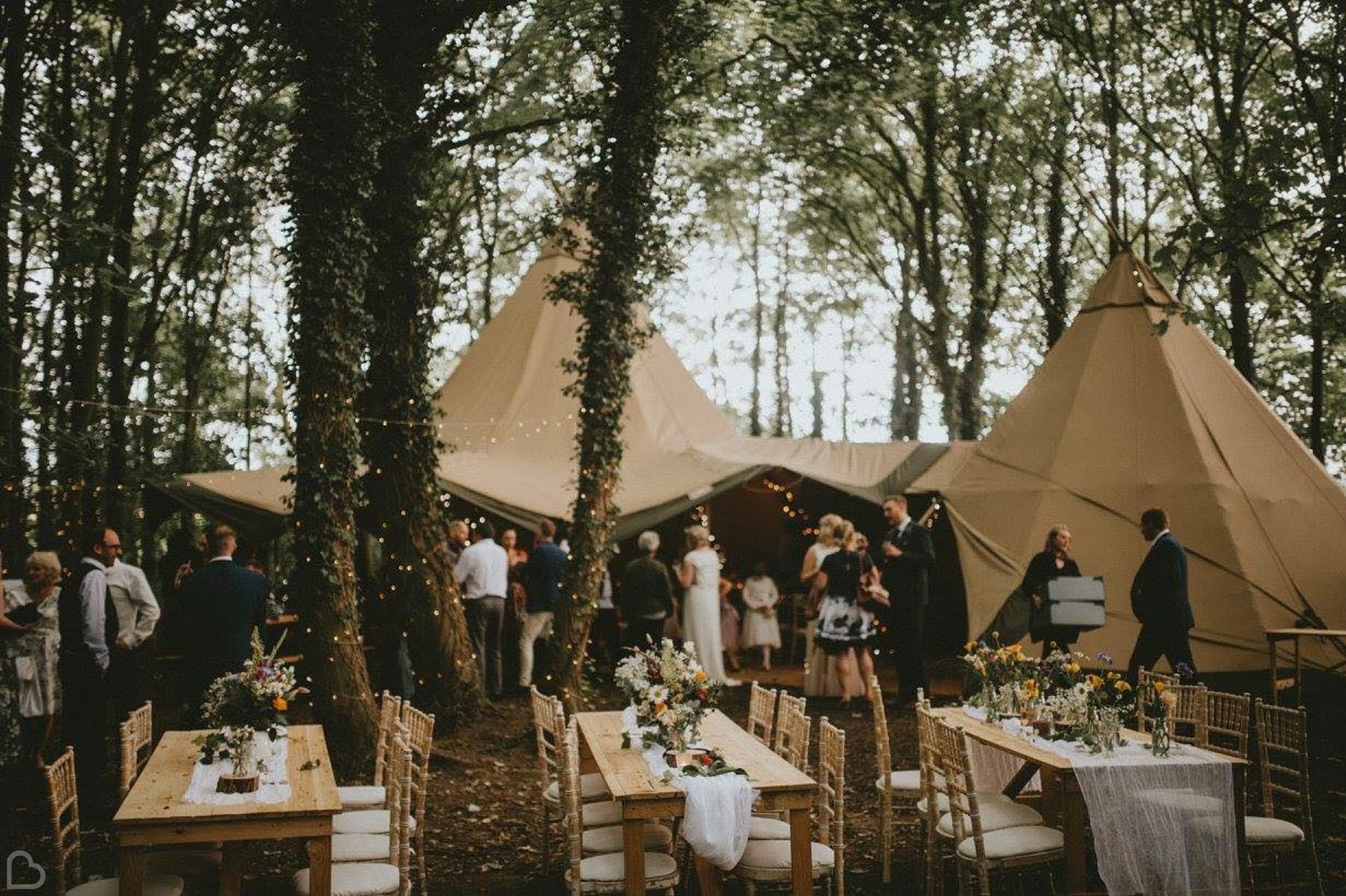 If you are planning to add a trendy rustic style to your wedding day, then it's the time to forget chair covers, bows, and sashes as there is nothing rustic about all these.
Hire the vintage wooden chairs for the seating arrangement, and you can get these wooden chairs decorated with greenery, wooden his and her signs, and foliage. There is no other more enchanting way to embrace your rustic or country wedding theme.
5. Live folk band
The live rustic music by folk bands are welcoming, warm, and full of heart. Adding the live folk music to your country or rustic wedding theme will be a great choice.
The authentic live wedding music will set the perfect mood for your memorable day as it will create the sweetest sound for an intimate and unplugged wedding ceremony. It will surely bring the feeling of joy in the wedding ceremony.
6. Get married in a tipi
Getting married in Tipi is one of the best ideas to add to your rusting wedding style. Though you might think that tipis work perfectly at festive wedding themes, the tipis also works perfectly for rustic weddings.
If the idea of rustic barn venues doesn't suit you, you can opt for tipis that will be a little less traditional. Tipis will allow you to design your own country wedding wonderland.
7. Wedding photos with animals
This country wedding idea calls out for all the animal lovers out there. If you have chosen a rustic farm or woodland wedding venue with animals around, why not add animals to your wedding photographs.
You should not miss out on the opportunity to shoot utterly amazing and unique wedding pictures with the beautiful animals.
8. Wear a flower crown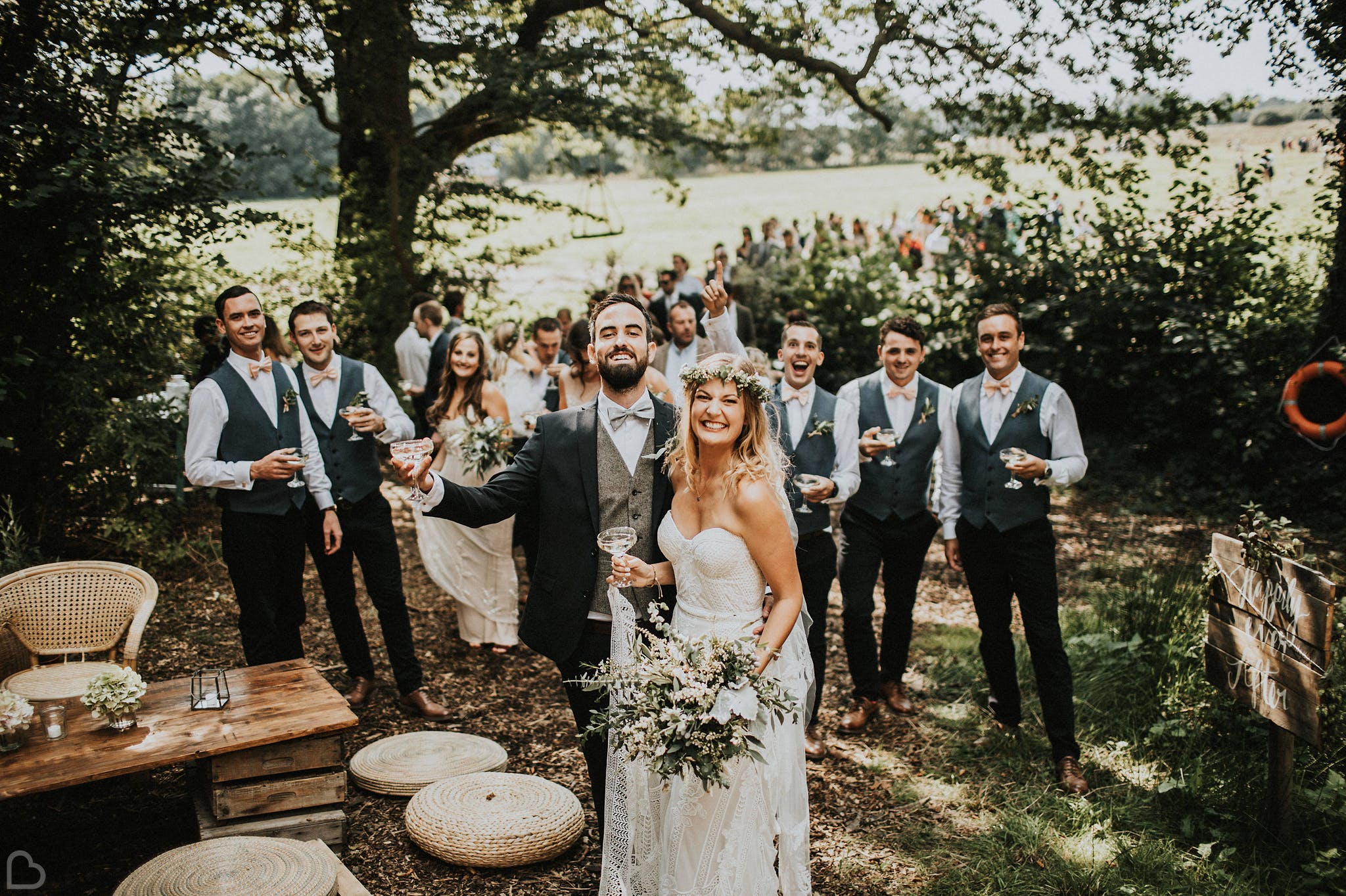 The bridal flower crown will look perfect when paired with the Boho wedding dress. Instead of a traditional wedding veil, the bride can wear a flower crown to look perfect on the wedding day by making the rustic wedding theme more embracing.
The bridal flower crown, floral headdress, or flower wreath headband has seen a real revival in the past years, making the bride look more beautiful.
9. Organic rustic wedding arch
The organic rustic wedding arch is a great way to embrace the décor of the rustic wedding venue. To give the décor a perfect look, you can add some unique, organic rustic wedding arches.
All this will bring an elegant and flawless look to your wedding venue on your special day.
10. Homemade cookies
Your rustic wedding theme's dessert menu should not end with the wedding cake, ice cream or doughnuts as all these are just a few crowd favourite desserts. Homemade cookies must be on the top of the list to give your wedding dessert menu a completely new touch.
You can go savoury with the homemade cookies of different shapes with festive icing designs.
11. Place your wedding cake on a log
Using the wooden logs can add a rustic look to your wedding. Wood logs are not only useful for your place names holders, but they can also be used for standing out your wedding cake on.
Once you are ready to choose the best cake for your wedding day, you can get a wooden log to show off that beautiful and delicious wedding cake of yours. To make it look even more gorgeous, you can also add some rustic flowers and foliage all around.
12. Woodland animals wedding theme
Woodland animal wedding themes will give a new look to your rustic wedding ceremony. Once you have found the perfect woodland wedding venue, add some woodland animal motifs.
These woodland animal motifs will surely make the most of your woodland wedding theme by giving it an entirely new and amazing touch. The perfect looking gold deer cake toppers will embrace the wedding ceremony wholly.
13. Sparklers in the evening
To add a fantastic look to your rustic wedding ceremony, you can amazingly dazzle your guests on the big day by turning to your childhood favorites: Sparklers and Fireworks.
The idea of sparklers in the evening will bound to excite and amaze all the guests. The sparklers are pretty much sure to wow at your rustic themed wedding.
14. Wooden table numbers
The idea of wooden table numbers will be perfect for embracing the rustic wedding décor. The wooden table numbers cut in a beautiful calligraphy or any other font will surely make every table stand out at your wedding.
To make it look more attractive and enhanced, pop these wooden table numbers into potted plants or watering cans filled with beautiful wildflowers.
15. Flower arrangements in jam jars
To embrace your rustic wedding theme's look, you can add the flower arrangements in the jam jars to make the décor look more elegant and decorative. Repurpose the old jam jars by planting herbs and beautiful wildflowers in them.
You can stand them on logs to act as a rustic table centrepiece, or you can also place them all around outside to bring life to the garden area décor.
Rusting wedding ideas have never looked so chic until and unless the trend has been kicking around for a while now. You will be obsessed with everything that rusting wedding style encompasses.
From the famous Outdoor Forest Wedding Ceremony to the Flowers Arrangement In Jam Jars, these Rusting wedding ideas will surely wow your guests and leave a beautiful wedding memory like no other.
Here are some more related wedding articles we know you'll love:
Still looking for the perfect wedding venue for you and your partner? Bridebook offers over 8,000 incredible wedding venues all over the country: