Mixing historic charm with natural beauty, this spectacular manor offers the perfect setting for your countryside wedding.
Richard, the owner of Hockwold Hall, tells us more about the business and his venue.
Tell us about yourself!
I've been  in the wedding and events industry for over ten years, enjoying helping couples to have the big day of their dreams!
What do you love about Bridebook?
Bridebook is one of the best platforms out there for couples to use to plan their wedding – we thoroughly recommend all couples recently engaged to check them out!
What part of your business are you most proud of?
The staff: They care so much about every little detail of your wedding.
What drew you to the wedding world?
We care passionately about organizing fantastic events and amazing experiences for couples – so when the opportunity arose to provide this to couples in East Anglia, we grabbed the opportunity with both hands!
What is your #1 wedding planning tip for couples?
DELEGATE: Lots of couples become overwhelmed by the process of planning a wedding but in our experience the most relaxed couples are the ones with their friends and family around them to help with decisions they are struggling to make.
What do you think makes for the perfect wedding?
The perfect wedding for us is when the couple have the day of their dreams!
What do you think makes Hockwold Hall unique?
Our outdoor ceremony area within our Stunning Walled Gardens offers a unique location of hosting your ceremony. 
How do you get to know your couples before the big day?
We always look to meet our couples at least three times before their wedding day – so they can be completely at ease that their big day will run as smoothly as possible. Firstly, we always like to meet for an informal chat to hear all about their plans, before showing around the venue, and discussing options.
What's the most memorable wedding you've had at Hockwold Hall?
We hosted an incredible festival themed wedding, the weather was perfect and they had organized some amazing acoustic music for the guests to enjoy!
Why should a couple book Hockwold Hall?
We offer great flexibility to all couples – in order to give them the day of their dreams. As our venue is dry hire, couples are able to work with a blank canvas to have their big day exactly as they want it, along with a large amount of accommodation for their nearest and dearest to stay after the wedding, too. With the venue being a former royal residence, we offer an elegant and welcoming experience to all guests, with historic charm and natural beauty.
What's the best photo spot at Hockwold Hall?
We have 5 Acres of incredible walled gardens with hundreds of species of flowering plants that make the most amazing backdrops.
How do you feel technology is changing the industry?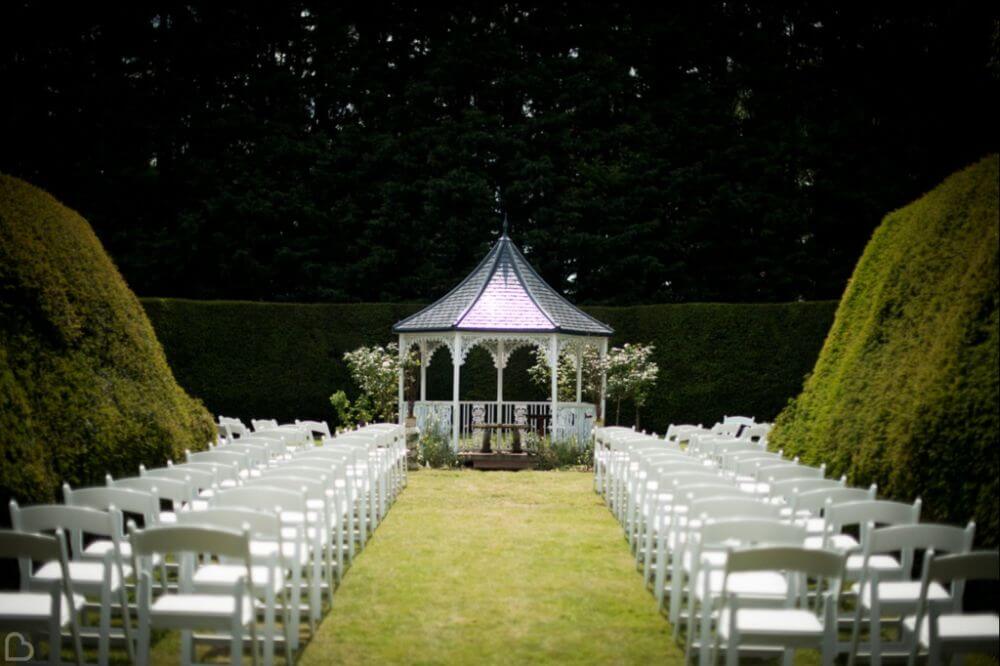 Technology has changed the wedding industry a great deal. In the matter of a few years, you are now able to have virtual viewings remotely, as well as get a 3D tour of the House and Grounds here at Hockwold Hall without even leaving your home!
What is the one piece of advice you would give to couples that are currently struggling amidst the COVID-19 crisis?
Stay calm – this will pass, so long as we are following the Government advice – and the extra time at home will allow you to get ahead with some of your planning! Keep in touch regularly with your suppliers, and your big day will still happen – just perhaps not on the originally planned date.
Check out Hockwold Hall on Bridebook!