From photographers to caterers, to wedding dress designers, the UK is lucky enough to be home to some of the most gifted Black wedding suppliers in the world. The creativity and passion of these artisans and experts are sure to make your day one that you will treasure forever. 
At Bridebook we are creating long term action strategies, both internal and external to improve inclusion and diversity within our industry but we know there is a long, long way to go. This list is just our starting off point, which we will be constantly and consistently adding to. In the meantime, we couldn't recommend the Noire Wedding Edit by Ofe of Studio Oudizo more, for inspiration and an incredibly detailed list of suppliers.
Photographers:
Marni V Photography: @marni_v_photography
If you're after relaxed, informal wedding photography that is going to be as creative, quirky and fun as you are, then keep reading! Marni is all about authentic moments; tears of joy, stolen kisses, crazy dancefloor moves and everything in between. She'll be wherever the action is, getting to know the people you love, so she never misses a moment. If you want a photographer that will feel more like an extra guest then she's got you covered.
Leesha Williams Photo + Film: @leeshawilliamsphotoandfilm
Leesha specialises in emotive and creative wedding photography for quirky couples in love. Her photography style definitely reflects her love for all things artsy and romantic, as well as being incredibly detail-oriented. Leesha sees the beauty not only in the big moments but the little things too, that really tell the story of your special day!
Joséphine Elvis photography: @joelevis_photo
Joséphine's love for photography stems from her love of connecting with people and showcasing their genuine emotion. Both of these are key elements of candid wedding photography, and they're the reason she specialises in laid back wedding photography for fun and creative couples. That means that there'll be no awkward moments or cheesy poses – she'll be snapping all the crucial little moments of connection and emotion, and she'll do it as part of the flow of the day.
Treats and Tipples:
Bubble Bar Caravan: @bubblebar_caravan
Bubble Bar Caravan is a unique and beautifully converted caravan bar, perfect for intimate weddings. They serve a full range of alcoholic and non-alcoholic drinks, from IPA's, Lager and Ciders on draught to bespoke Gin & Tonics, Prosecco and cocktails. They pride themselves on their friendly, energetic service that you and your guests are sure to love, as well as being an incredible backdrop for photos.
The Little Cake Garden: @littlecakegarden
The Little Cake Garden specialises in creating bespoke wedding cakes and other sweet treats. They create some of the most stunning and whimsical cakes we've ever seen, as well as incredible dessert tables. Being hopeless romantics, they deliver designs that truly capture and reflect your desires. They are ​dedicated to quality and tailor-made creations, with all of their products made from scratch, using only the very highest quality ingredients.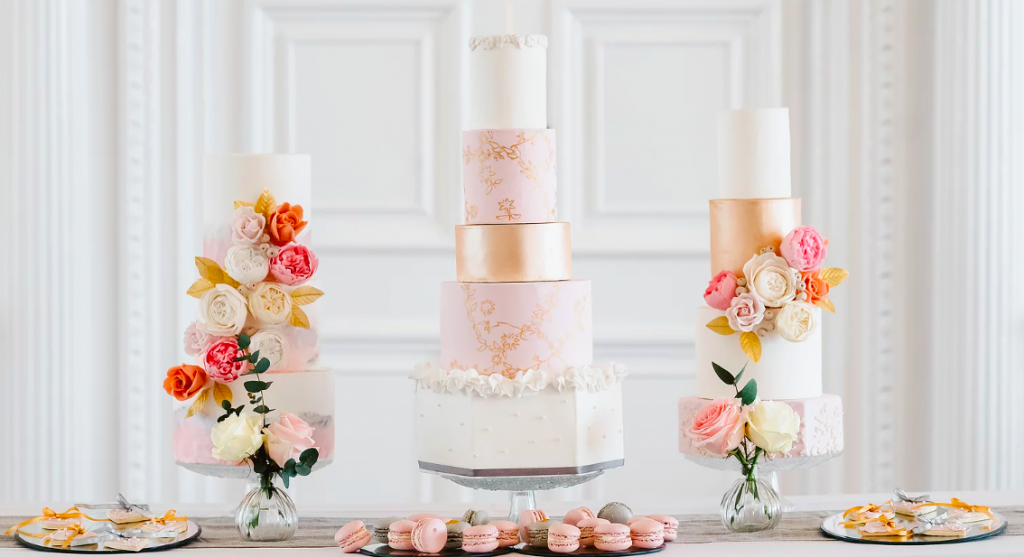 Indulgent Sugar Plum: @ms_sugar_plum
The Indulgent Sugar Plum is a concept bakery & lifestyle store that produces luxurious handcrafted cakes and confectionery. They are not afraid to cross boundaries and have even been featured on Channel 4's 'Extreme Cake Makers! From the first moment you receive your cake, until the moment you eat it – they aim for their goods to 'inspire your conversations'. Through the creation process the draw on inspiration from your visuals, colour scheme & themes to create a cake that's uniquely for you and your partner.
With over 13 years of baking experience, M+H Cakes are delicious and handmade with love from their kitchen in London from start to finish. Their attention to detail is second to none, and they'll ensure that you get your dream wedding cake. Each cake is bespoke, handmade and a true work of art. 
Wedding Fashion:
Naomi Deru Bridal: @naomiderubridal
Naomi Deru Bridal creates dresses for the contemporary bride with a modern take on style and silhouettes. Every single piece bearing the Naomi Deru Bridal label is handcrafted from scratch in Kent, with every gown being impeccably tailored, perfectly executed and with beautiful detail. Naomi makes sure that each dress is a carefully thought through collaboration with the bride, making sure the bride's unique style and personality is reflected.
Kahmune's aim was to redefine the word 'nude' and they have certainly succeeded. Just as 'nude' plasters are not a one size fits all, neither are shoes! Brides and bridesmaids should be able to find shoes that blend seamlessly with their skin tone, and Kahmune has delivered on their promise, blending style and comfort, with flats and heels in 10 beautiful skin shades.
Floristry:
Queen of Hearts Floral Design:  @queenofheartsfloraldesign
Queen of Hearts Floral Design is a London based luxury floral studio in the heart of North London. Founder Bilen Zeremariam has been an Interior Designer for the past twelve years and brings forth an extensive knowledge in colour, texture, shape and interior styling. Bilen decided to pursue her passion for flowers after creating her own wedding arrangements, which led her to learn the art of floristry. Today, Bilen takes pride in creating opulent, memorable and dramatic floral displays that transform weddings & events in London, throughout the UK and abroad.
Hazel Gardiner: @hazelgardinerdesign
Hazel is a passionate floral artist and designer with a varied and rich background in the creative arts. Her style is free with an enriching take on colour, form and texture.  After a childhood surrounded by nature in south-east England, Hazel has had a lifelong appreciation for the natural world, which is a clear inspiration in her work. Training at world-class florist McQueens, Hazel continually translates the world, taking inspiration from art, fashion and architecture. Her work is a love letter to nature with creative choices and combinations creating her fresh and unexpected designs.